How to Choose A Fiber Laser Cutting Machine
Many people in the metal industry are now learning about fiber laser cutting machine  and want to use fiber laser cutting machines. However, the manufacturers have too much powers. Customers don't know what is best for them?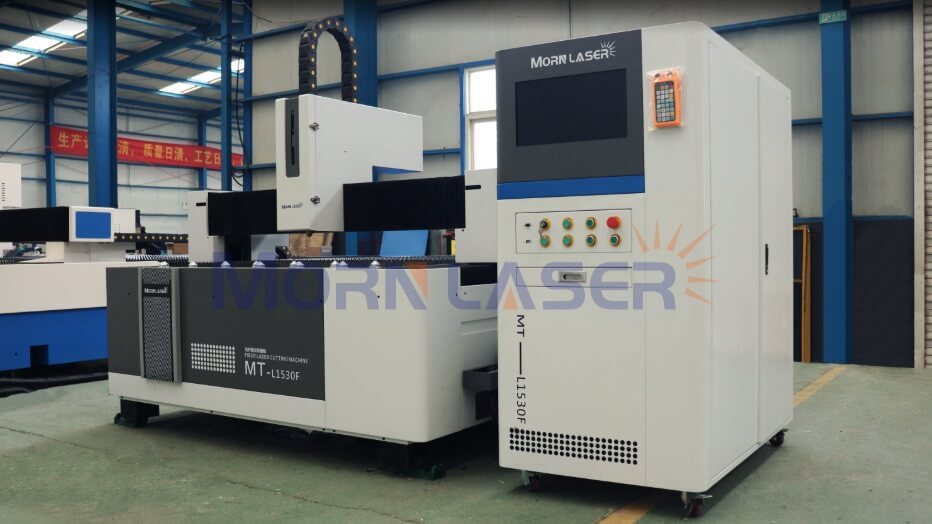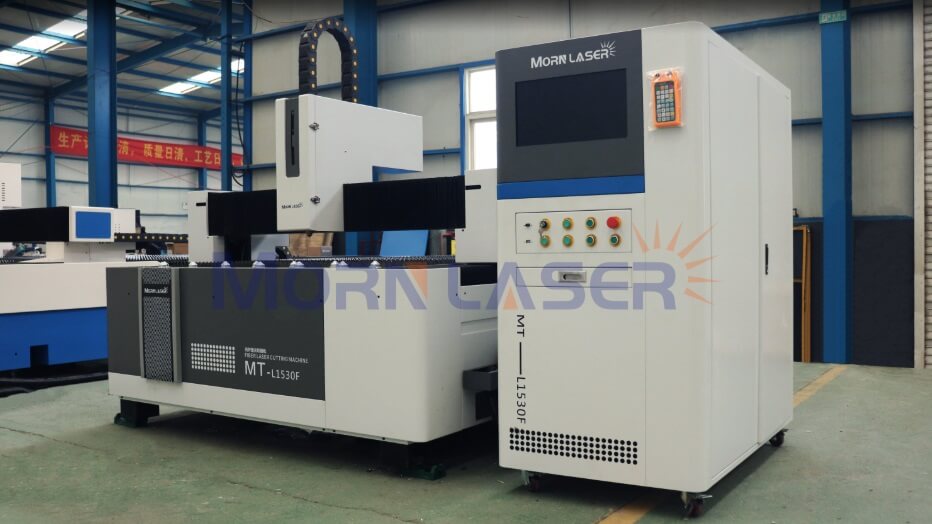 Why choose a fiber laser cutting machine?
Let's take a look at a real case first: An electrical equipment manufacturer in Shandong has always used traditional punching machines, artificially grinding edges and corners, deburring, low precision, numerous failures, and annual turnover. By chance, the boss learned about the laser cutting technology. After comprehensive consideration, he found that the laser process is far superior to the CNC punching equipment in terms of processing speed, and the section after the cutting is very smooth, without additional manual processing at all, which can greatly reduce cost. After some inspection, the factory began to use MORN LASER fiber laser cutting machines, and the benefits have been greatly improved. The annual turnover has jumped from 2 million to 10 million. Many manufacturers have turned to the factory for on-demand processing. So far, the factory has entered a higher-end and higher Levels of competition!
The development of any industry is inseparable from forward-looking visionaries who know how to use advanced equipment and advanced technology to replace expensive labor, and they know how to save costs to the greatest extent and increase product added value. The rapid rise of laser cutting machines in various industries has resulted in more and more developments and changes in similar industries. More and more industry leaders are beginning to realize that the revolutionary era of laser applications has arrived.
How to choose the right fiber laser cutting machine?
Before answering this question, I need to ask you to do a self-analysis of yourself and your factory:
What is the current processing volume of the factory? What is the market survey of the surrounding external sheet metal processing volume? Then specify these indicators: what metal sheet? What is the thickness? How complex is the processing graphic? etc.
What is the current output value of the factory and what is the budget for the fiber laser cutting machine?
Estimated processing volume and output value of the factory within half a year/ one year, setting of future development direction, etc.
To choose a fiber laser cutting machine that suits you rather than the cheap laser cutting machine, you need to consider the configuration of the fiber laser cutting machine, manufacturer professionalism, price acceptance, after-sales service and derivative add-ons Value etc.
Hardware configuration:MORN LASER fiber laser cutting machine is mainly composed of many subsystems such as optical path system, bed system, servo drive system, water cooling system, software control system, and water cooling system. MORN LASER fiber cutting machine each component selection of the integrated manufacturer all undergo repeated testing and installation tests.
Professional manufacturer: MORN LASER focus on laser industrial applications since the year of 2008. Dedication can be professional, and professional can be trusted.
After-sales service:From market positioning to mechanical design, from procurement, assembly, quality inspection, and even after-sales service, MORN LASER require ourselves with strict systems to withstand market inspections.
Added value:Choosing a fiber laser cutting machine is the most direct and popular way to make money. In a comprehensive way, the added value brought by this fiber laser cutting machine includes saved material costs, labor costs, time costs, including orders that increase product value. , Including the transformation of production and management methods, more and higher-level business partners, and more importantly, let you walk in the forefront of the times.
Choose MORN LASER fiber laser cutting machine, then you will lead the entire industry. In an era full of changes and opportunities. Hey guys, what are you still hesitating? Make a decision and Choose MORN LASER!