Automatic Laser Welding Machine
Increase productivity & ROI, reduce labor costs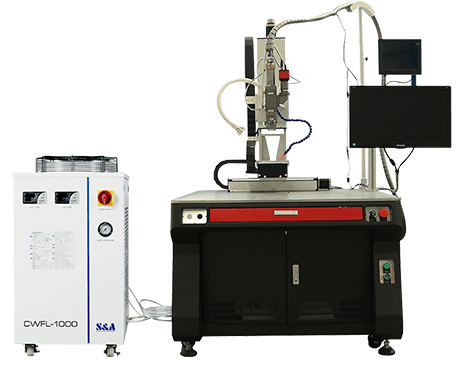 AUTO LASER WELDING MACHINE
 Scale-up your business and boost your ability to solve multi-welding challenges. Equipped with a CCD monitoring system and advanced control software, the fiber laser welder makes accurate positioning, auto-focuses on the welding parts, and produces high-tensile tight seams with top visual quality.  You get more design freedom to create various seam shapes. With fixtures and rotating devices, you gain a boosted welding efficiency by quickly welding similar products in large quantities and with high consistency.
1. Precisely and fastly weld complex parts, logo, metal words, etc.
2. Perfect welds fully meet the welding requirements of different industries;
3. CCD camera monitoring system offers real-time display of welding effect;
4. 360° rotation welding, large welding range and flexible welding of hard-reach position;
5. Expandable with a handheld welding gun to achieve manual welding;
6. High electro-optic conversion rate and low energy consumption;
7. Suitable for 24h industrial mass production.
Interested in product catalog, pricing or videos?
Just leave a message or chat with our enthusiastic sales consultant.
| | |
| --- | --- |
| Model | MT-W1000/MT-W1500/MT-W2000/MT-W3000 |
| Laser Source | 1000W/1500W/2000W/3000W |
| Laser Head | Automatic |
| Welding Depth | 1-6mm (adjustable) |
|   | 10-100% |
| Emission Wavelength | 1080±5nm |
| Modulation Frequency | 50-20kHz |
| Spot Size | Φ0.2-2mm |
| Power Supply | AC 220V 50Hz single phrase/AC 380V 50Hz single phrase |
| Electric Current | 10-32A |
| Total Power | 6KW/8KW/10KW |
| Operating Tempereature | 10-40℃< 70% Humidity |
| Cooling Method | Water cooling S&A 1000w/1500W/200W |
| Rotary | For option |
| Material | SS, CS, Brass, Aluminum,Galvanized sheet |
| Weight | 400kg |
| Package Dimension | 161*127*145cm |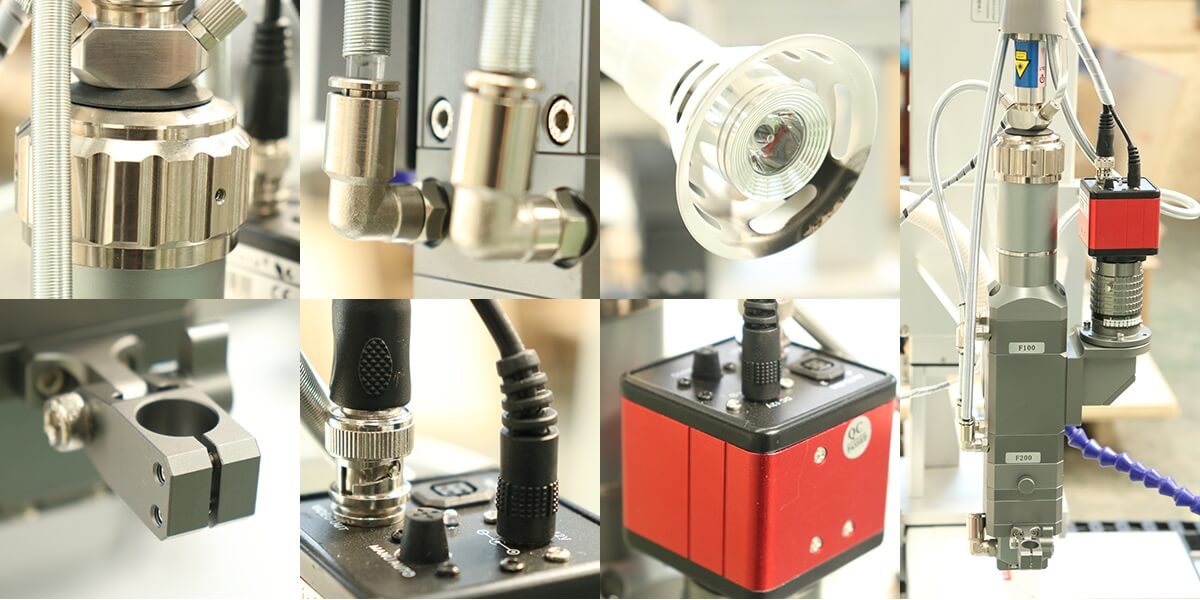 Sanitary industry: welding of water pipe joints, reducers, tees, valves, and showers.
Glasses industry: precision welding of glasses, such as stainless steel and titanium alloy, and the outer frame.
Hardware industry: impeller, kettle, handle, etc., welding of insulated cups, complex stamping parts and castings.
Automotive industry: engine cylinder head gasket, hydraulic tappet seal welding, spark plug welding, filter welding, etc.
Medical industry: welding of medical instruments, medical equipment, stainless steel seals, structural parts.
Electronics industry: solid-state relay seal welding, welding of connector connectors, welding of metal casings and structural parts such as mobile phones and MP3s. Welding of motor housings and wires, fiber optic connector connectors, etc.
Household hardware, kitchen utensils, stainless steel door handles, electronic components, sensors, watches, precision machinery, communications, handicrafts, and other industries, automotive hydraulic tappets and other high-intensity industry products welding.
Material:
Titanium, aluminum, copper, zinc, gold, silver, carbon steel and stainless steel, and also cooper-brass, cooper-titanium, nickelcooper, cooper-titanium and many other dissimilar metals.
Q1.      How about the wavelength adjustment range of the laser welding machine?
Q2.      What is the power consumption of the welding machine?
 Normally, the power of the laser multiplied by 4.5 is the power consumption of the whole laser welding machine.
Q3.      Is the protective gas necessary?
 Yes, it is. Protective gas must be used to protect and cool the lens and copper nozzle, and to achieve perfect welds;
Q4.      How to maintain water chiller?
 In the summer, fill the chiller with pure water and replace the water once a month; in the winter, add coolant or alcohol, the volume is half of the water  tank; In the extreme cold area, antifreeze should be added;