Permanent Joint
-weld strengths stronger than substrate material
Fastest Speed
-up to 400mm/min
 Fast Turnover, High ROI
-increased profit margins generated by superior weld quality and unparalleled speed, lowest cost-per-part
Raising Productivity and Competitiveness with MORN Handheld Laser Welder
Killer Of Electric Welding And Argon Arc Welding
MORN Handheld Fiber Laser Welding Machine, also called Handheld Fiber Laser Welder, Portable Fiber Laser Welding Machine, Manual Fiber Laser Welding Machine, is a new type high-power, high-end continuous welding tool that couples a high-energy laser beam into an optical fiber, collimates it into parallel light through a collimating lens after long-distance transmission, and then focuses on the workpiece for welding.
The handheld laser welding machines for metals, equipped either with an independently developed wobble welding head or a common welding head, greatly improving the joint strength and quality of welding and obtaining better weld formability. All products realize spot welding, straight seam welding, overlap welding, circumferential welding and welding of any track. And you can also add welding wire. Compared with traditional argon arc welding, the efficiency is increased by more than 50%.
Replacing the old thermal welding systems with a hand-held type weld gun, not only facilitates the welding of molds, advertising characters, kitchen utensils, doors and windows, etc., but also makes laser welding possible in outdoor operations, the welding ability expands from small light workpieces to large bulky objects that are difficult to move, such as stainless steel silos, stainless steel spiral air ducts, chimney pipes, auto steel pig feeders, almost no size limitations, which indicates that the traditional welding of electric welding, argon arc welding, etc. will definitively be replaced by fiber laser welding.
Handheld laser welding machine has the advantages of simple operation, beautiful weld seam, fast welding speed, and no consumables. It can be used for welding various metals sheets and tubes: such as stainless steel plates, iron plates, galvanized plates and CS plates, aluminum plates, brass plates, other metal sheets and tubes.
MORN Wobble-IV Handheld Fiber Laser Welding Machine
Standard Welding Heads Or Wobble Welding Heads?
Handheld Fiber Laser Welding Machines with standard welding heads are designed to focus a collimated laser beam to a required spot size, keeping the beam path static through the beam delivery and a static spot at the focal plane. This standard configuration limits each setup to a specific application.

Handheld Fiber Laser Welders with Wobble welding heads incorporate scanning mirror technology inside a standard weld head. By oscillating the beam with internal mirrors, the focal spot is no longer static, and can be dynamically adjusted by changing the shape, amplitude, and frequency.
Wobble welding (or oscillation welding) is where a high-beam-quality laser is used with a galvo scan-head to rapidly oscillate the focal spot.
Wobbling effectively increases beam diameter during laser welding, increasing the width of the weld while maintaining the efficiency of deep keyhole welding. This method of welding enables much easier control of weld parameters such as weld width and depth of penetration which can lead to a more efficient welding process.
Compared to common laser welding, wobble laser welding best for wider seam welding and deep penetration welding.
Fiber laser technology with wobble, increases the quality and productivity of high-power fiber laser welding.
This method of welding enables much easier control of weld parameters such as weld width and depth of penetration which can lead to a more efficient welding process.
Two Kinds Of Fiber Laser Welding For Different Product Design Needs
Autogenous Welding
Materials are joined without the addition of extra filler materials which requires the highest level of fixturing and joint preparation.
Welding seams can be formed completely by melting part of the base material without using additional filler
Joint fit-up gap: Since no material is added, it is necessary for the materials to be welded to remain in intimate contact during the welding process.
Fixturing: Fixturing to ensure consistent fit-up of the weld joint is a key to successful fiber laser welding. An important benefit of fiber laser is welded joints with exceptional cosmetic appearance. In some cases, these welds are almost perfectly blended with the surrounding material. Depending on the fixturing and joint fit-up, some welds may have small amounts of concavity (which may not be acceptable for product designs that require fatigue properties similar to those of the base material) or convexity.
A completed, autogenous laser weld on a corner joint requires no grinding or polishing
Additive Welding
Material is added to the weld joint usually in the form of metallic wire or powder.
Three reasons for adding material to the weld are:
Joint fit-up: By adding external material, the joint becomes more tolerant to joint mismatch. Acceptable welds may be produced from joints with less than perfect fit-up.
Weld geometry: Addition of filler metal is used to control the shape and size of the weld. Maintaining a crown (convex surface of the weld) creates a reinforcement which is important for joints requiring mechanical strength and fatigue life in the overall product's design performance.
Dissimilar metals: Filler metal is added to facilitate welding of dissimilar metals and alloys which are otherwise metallurgically incompatible.
MORN Wobble-IV: Best Handheld Fiber Laser Welder On The Market
MORN wobble-IV weld head is perfectly integrated with the fiber laser, providing high-quality welding and surface quality.
It integrates the advantages of standard welding head and swing head into one.
Wobble-IV=Standard weld head +wobble laser head= Autogenous Welding+Additive Welding
MORN Wobble-IV is the best handheld laser welding machine with fiber laser. It helps manufacturers overcome common laser welding challenges. From welding highly reflective metals such as aluminum and copper, to welding dissimilar metals, linear joint pattern to circular joint pattern, autogenous welding to additive welding, this welding head is up for the challenge. It helps compensate for gap variation and other joint-geometry challenges and inconsistencies.
Handheld Laser Welder for Metals

Note: This parameter guarantees a firm and sealed weld.
Why Choose MORN Handheld Fiber Laser Welding Machine?
Good handheld laser welding machine manufacturers always keep researching and upgrading products to give customer superior experience. From the 1st laser welding machine to the 4th laser welding machine, MORN is digging harder and harder to product a versatile laser welder that meets multiple welding requirements. Wobble IV is such one that you can't miss.
Main parts uses imported accessories to ensure that the equipment works stably for a long time. The high stability of the laser power and beam profile of the fiber laser ensures a very repeatable process that delivers the same high-quality weld every time.
Expandability & Flexibility
A variety of hand-held laser heads are available for various needs such as external welding, internal welding, right-angle welding, narrow-side welding, and large spot welding, etc.
Electro-optical conversion rate-high laser light output per second is optional. Not only can do pulse welding, but also continuous welding at high frequencies.
Fast turnover and high ROI
Together with higher-speed and lower-cost processing, the high uptime and availability of the laser welding system enabled by the zero-maintenance fiber laser make for the lowest cost per part welding, and the fastest return on investment.
Exceptionally smooth and fine welded seams
By virtue of the camera and the welding spot identification system of the handheld laser welding machine, the conditions of insufficient welding and omitted welding can be avoided effectively and therefore, the welding quality is guaranteed.
Large heavy-duty objects laser welding, remote distance laser welding
Welding capacity expands from small parts to large heavy-duty objects, advantageous in welding workpieces of different sizes.
Remote distance laser welding job ability can be adjusted with multi-length options of the fiber cable. Optical transmission fiber is optional on demand 5/10/20 meters, up to the range of free-to-adjust.
How Much does a Handheld Fiber Laser Welding Machine Cost?
How much is a handheld laser welding machine produced by MORN LASER? It needs to be determined with actual uses because its supporting product quality, service are not all the same, and the power requirements are also different, etc. You can bring your samples to MORN LASER laser factory for proofing test to determine your welding plan, or email your product images with detailed description.
The price of affordable fiber laser welding machine starts from USD9,000USD, lots of customers startled when hearing the price. However, it is not wise to pay too much attention to the initial investment, the high ROI and fast turnover are what your ultimate needs. Just think about how much you pay your welding experts per year, and how about the rejection rate?
And remember, the most valuable thing about the handheld laser welding machine is that, high speed laser welding produces high part yields at low operating costs that results in the lowest cost-per-part.
With such as fiber laser cutting machine, you can learn how to use it within a few hours, no need headache about looking for welding experts, never worrying about the tight delivery schedule; what's more, with this new technology, you'll be ahead of the market and embrace increased profit margins.
While most sheet metal fabricators will benefit from the numerous advantages of laser welding, many are still hesitant to make the investment. To overcome this concern, consider the needs of your sheet metal shop and how laser welding might impact production. Consult with industry experts who can help evaluate your parts, answer questions and show you how laser welding opens up new opportunities.
Why Are More Manufacturers Switching To Welding With Fiber Lasers From Traditional Welding Techniques?
Staying competitive today requires cost reductions, efficiency gains and repeatable part quality that cannot be met by traditional techniques that rely on increasingly scarce, highly-skilled craftsmen.
Enabled by unprecedented no-maintenance, high-reliability and low-cost fiber lasers, fiber laser welding systems have become the preferred welding solution for the manufacturing industry. Keep an edge by introducing a handheld fiber laser welding machine now!
Applications of Handheld Laser Welder
Handheld fiber laser welding machine is suitable for stainless steel, carbon steel, silicon steel sheet, copper, aluminum alloy, gold, silver, chromium, nickel, titanium, tantalum and other metals or alloys as well as welding between various dissimilar materials.
It is widely used in the complicated and irregular welding processes of cabinets and kitchens, stair lifts, shelves, ovens, stainless steel doors and windows guardrails, distribution boxes, stainless steel furniture, metal sheet metal and other industries. Typical application industries are sheet metal, chassis and water tank, door and window frames, kitchen and bathroom hardware, billboards and advertising metal words, etc.
Laser Welding Stainless Steel Cabinets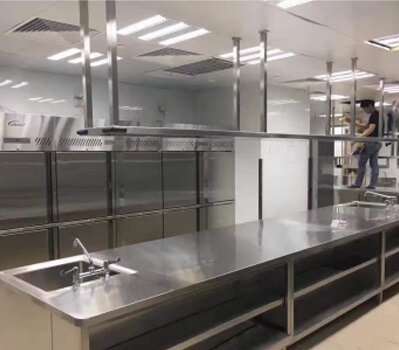 Laser Welding Hardware and Bathroom Products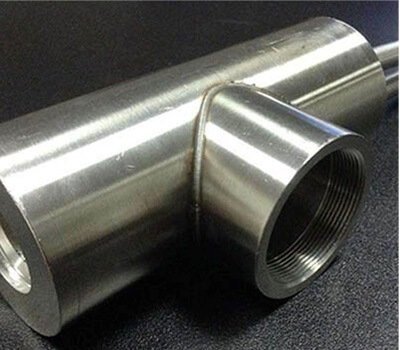 Laser Welding Aluminum Alloy Doors and Windows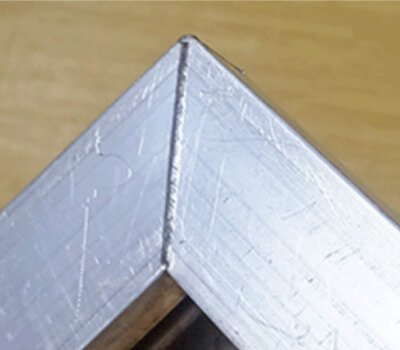 Laser Welding Distribution Box, Chassis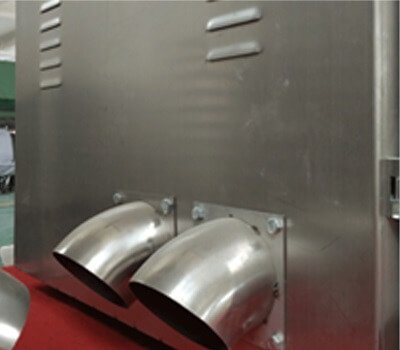 Laser Welding Metal Advertising Words,
Advertising Stands,
Light Boxes Metal Advertising Words,
Advertising Stands, Light Boxes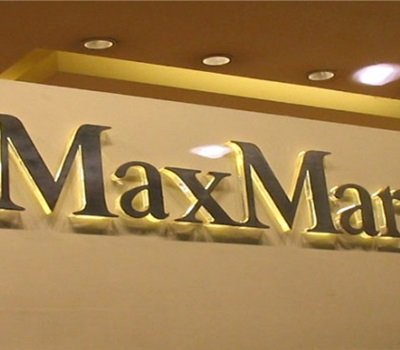 Stainless Steel Air Duct Chimney
Pipe Spiral Air Duct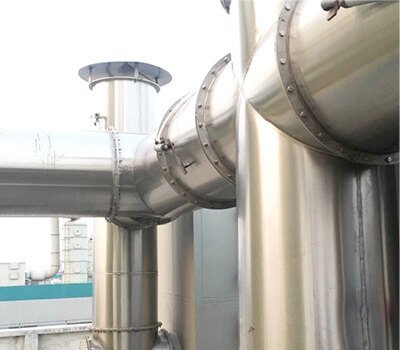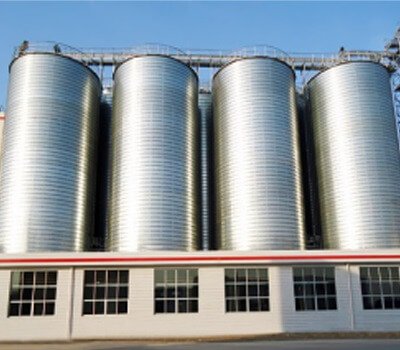 Laser Welding Auto Pig Feeders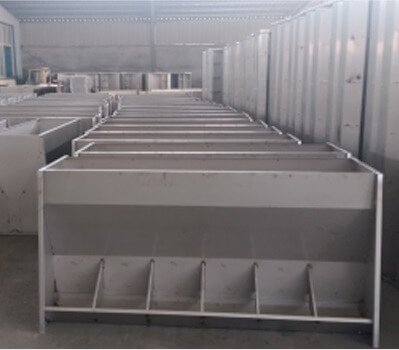 Manual Laser Welding Samples