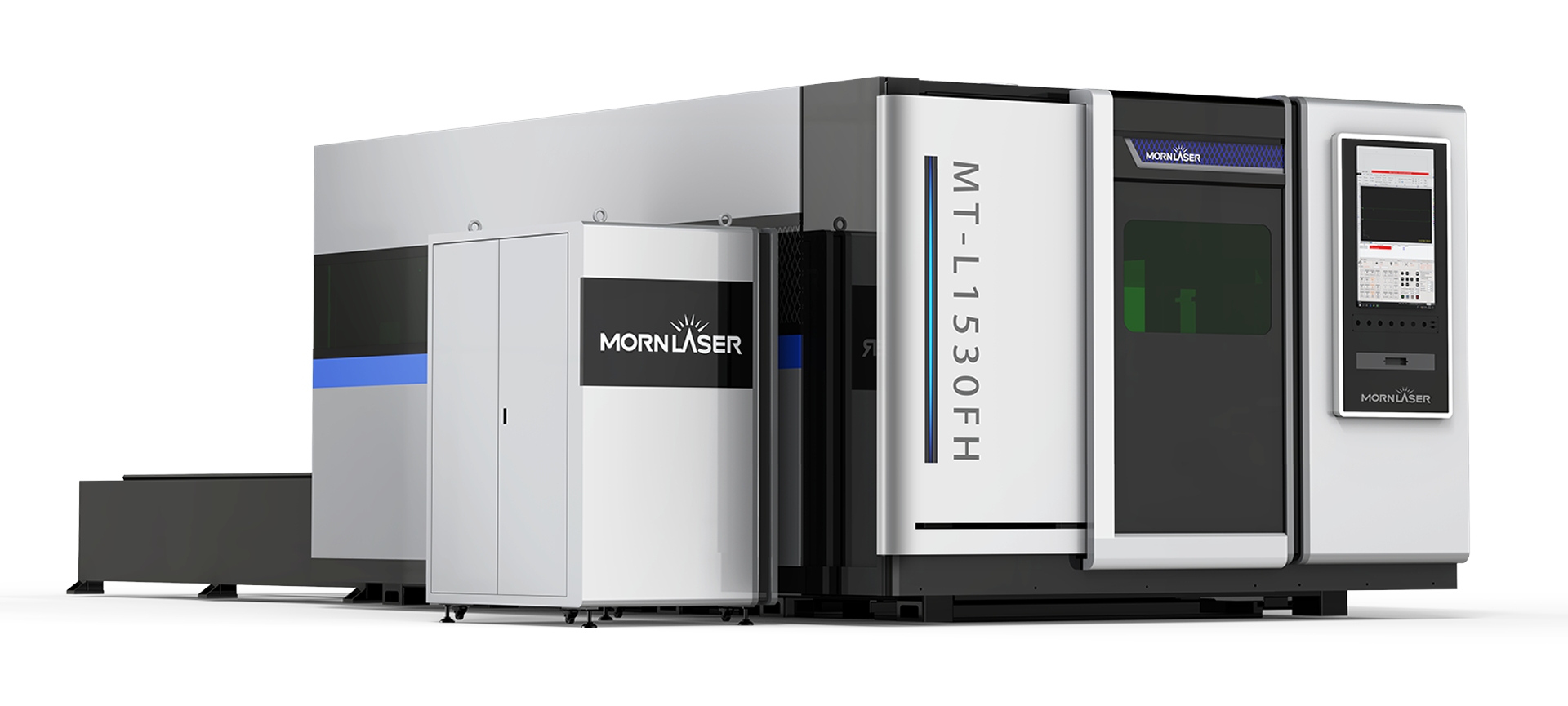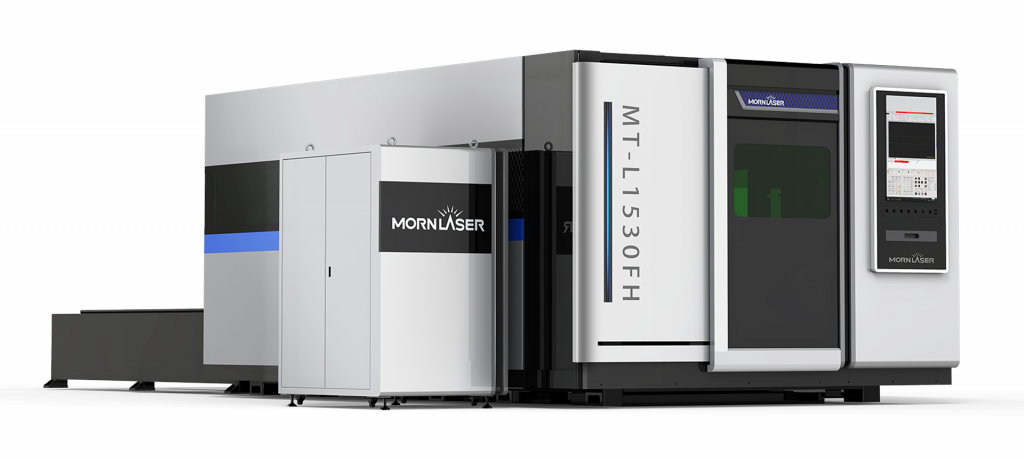 Enclosed Fiber Laser Cutting Machine
Full Cover Fiber Laser Cutting Machine
Run your factory in full efficiency with our full cover fiber laser cutting machine. The auto-loader and auto parallel pallets system keeps your production flowing without machine stop. It is best for mass cutting of plates and tubes, which saves huge labor costs and improves efficiency by 50%. Thanks to powerful and durable laser and protective view windows, you benefit from high-quality cuts over the entire sheet thickness range and a safe and clean cutting environment for each workday.
See how Morn Laser full cover laser cutters transform your factory
All-round display including whole structure, features, running state, cutting samples, etc.
Powerful ProCutter For High Power Cutting
A smart cutting head guarantees high dynamic performance for thin material cutting and best quality when cutting thick materials. It operates stably with laser power of up to 30 kW. You benefit from stable performance both at cutting thick CS plates and curved contours.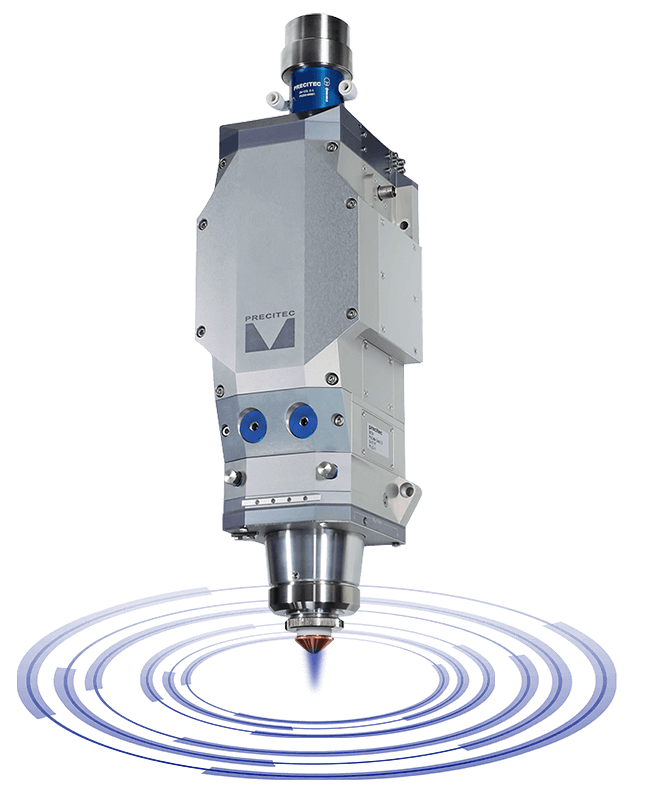 The crossbeam boasts of high rigidity and light weight, promising a high dynamic response and processing efficiency.
Auto up & down chain-type parallel pallets system keeps your production flowing without machine stop. With an immediate switch, you benefit from the fastest speed of pallet exchanging.
Safety and Clean, 0 Pollution
Fully enclosed structure, safety viewing window, dust removal system, etc., every detail promises a safe and pollution-free production environment.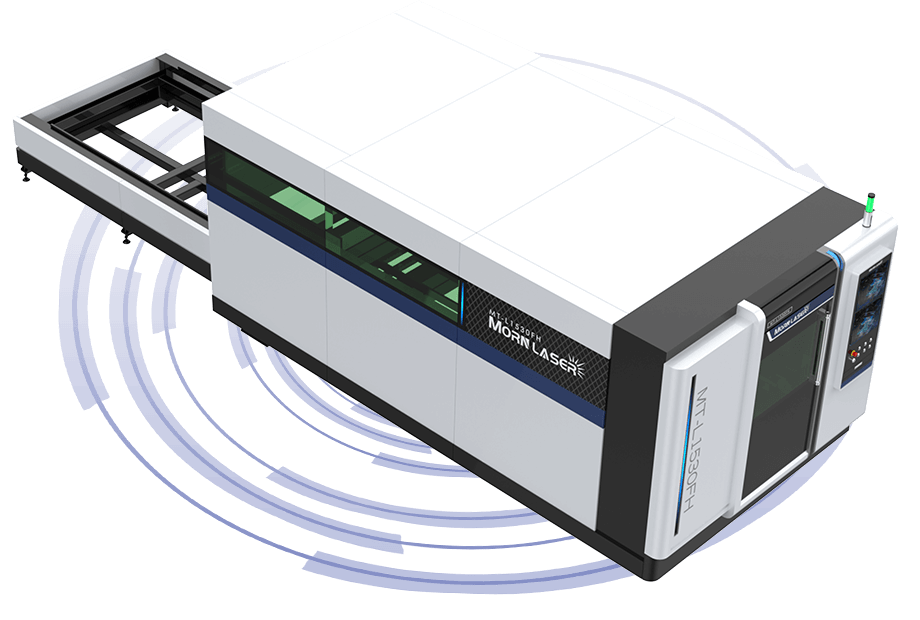 The fully automatic torque control electric chucks clamp large diameter pipes and provide adjustable current, stable performance as well as great clamping force.
Laser Cutting Process Database
The powerful cutting process database guarantees rapid cutting of all thickness plates, achieving greater processing efficiency and superior cutting quality.
Model
MT-L1530FH
MT-L2040FH
MT-L2060FH
Working Area
3000*1500mm
4000*2000mm
6000*2500mm
Laser Power
2000W/3000W/4000W/6000W/8000W/10000W/12000W/20000W/30000W
Repeat Positioning Accuracy
±0.02mm
Maximum Linkage Speed
140m/min
Maximum Acceleration
1.5 G
Power Supply
AC380V 50HZ OR AC220V 60HZ
Applied Materials:  Carbon Steel, Stainless Steel, Copper, Brass, Aluminum Alloy, Galvanized sheet, etc
Application Industries:  Sheet metal fabrication, Automobile manufacture, Electrical cabinet, Elevator and escalator, Kitchen appliance Metal doors and windows