CO2 laser engraving machines have done a good job in non-metals engraving and cutting process. It's an economical way to start or expand your business by a CO2 laser engraving machine that is outstanding in modern laser industries.
Advantages of CO2 laser engraver can be briefly summarized as the followings:
a.High-quality engraving effect with excellent precision.
b.Easy to start and operate even for a beginner.
c.Affordable and applicable for a range of materials.
d.User-friendly design and beautiful appearance.
e.Safe and efficient working process.
Recommended 3 steps to start your business with a CO2 laser engraving machine:
1. Decide what materials you want to engrave.
In order to choose the best suitable CO2 laser engraving machine, you should first make sure what materials you plan to engrave. Versatile CO2 laser engravers are able to engrave a wide range of non-metal and small range of metals, including wood, acrylic, MDF, fabric, rubber, leather, plastic, paper and so forth. If materials to engrave have been decided, then you can choose a CO2 laser engraving machine that excels at that kind of materials. For instance, you can choose a wood laser engraving machine for engraving wood especially.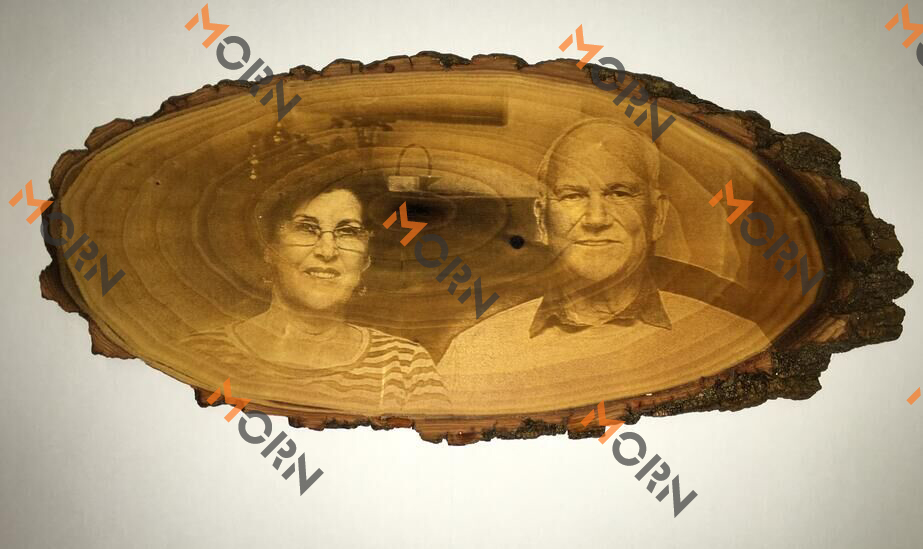 2. Speak to different CO2 laser engraving machine brands or manufacturers.
There are so various brands and manufacturers in the global CO2 laser machine market that investigations should be done to select a reliable CO2 laser engraving machine manufacturer. Usually big brands are more expensive than some unknown small brands who can also provide decent CO2 laser engraving machines for you if you search carefully. If possible, contact them and communicate with them about the details of the machine.
3. Make the right market positioning.
This step has to be considered before paying for any CO2 laser engraving machine. Forward-looking and accurate market positioning and judgment on laser engraving products will contribute largely to your business. To do this, you can study what laser engraving crafts are popular and best-selling in the current market, and what products will be promising in future market, based on which you can build a clear business idea and select a proper CO2 laser engraving machine.
As for CO2 laser engraving machine price, try to compare the prices from different manufacturers for the wanted machine. More attention should be paid to whether the performance and efficiency of the machine are really worth the money you invested.
Welcome to contact us for further information on CO2 laser engraving machines.