Recently our company have been studying a project that how to process jeans with our CO2 laser engraving machine for cloth. The reason why we focus on this topic is that most jeans manufacturers use potassium permanganate to fade denim to create various styles. This way is not good and environmentally friendly to people's health and our nature. Plus, modern people prefer man-made old jeans or even ripped jeans more than conventional ones.
People are more likely to neglect the damage caused by potassium permanganate to both their health and ecological environment when wearing fashionable jeans. A new manufacturing technology is therefore needed to replace potassium permanganate. As a professional manufacturing tool for nonmetals, CO2 laser engraver is rightly applicable for engraving cloth, including jeans and other fabrics. How it works on jeans? What are the advantages of laser engraved cloth? Let's firstly learn something about CO2 laser engraver.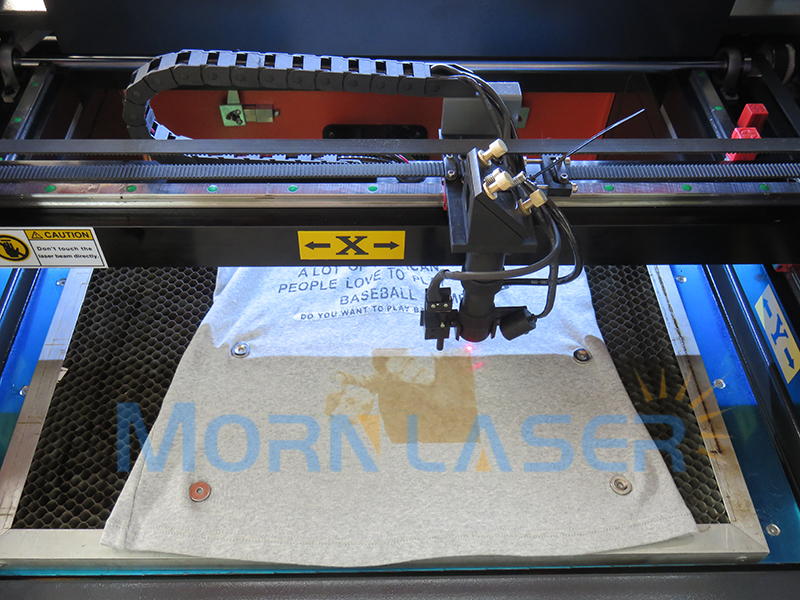 CO2 laser engraving machine is a big family in which many stand and custom models are contained and can process a wide range of non-metal materials, such as paper, fabric, plastic, acrylic, glass, wood, rubber, etc. When utilizing a laser engraver to engrave on the surface of jeans, users can control the engraving depth and speed randomly to created personalized and unique styles to upgrade the value of jeans.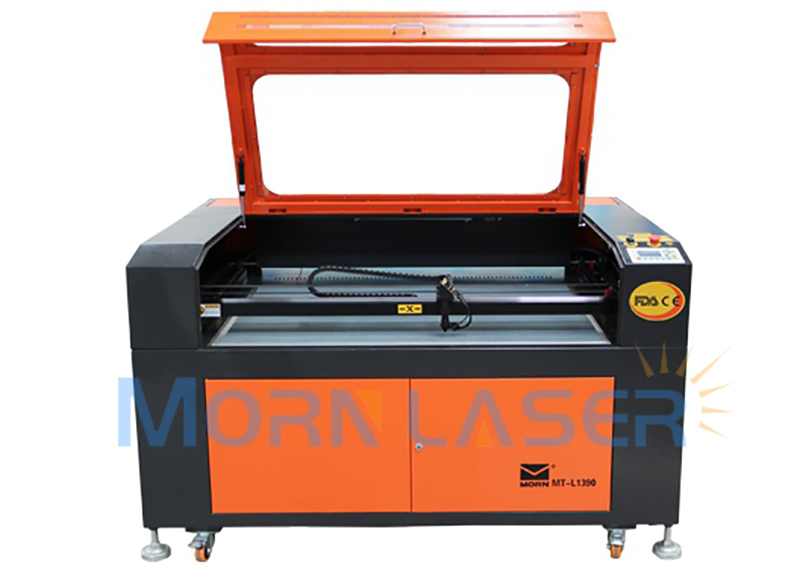 But whether jeans laser engraving can be profitable if you want to start a laser engraving business? If you are rightly running a laser business involving laser products customization service, you should calculate the investment on the laser engraving tool and the returns that the machine brings. Laser engraving machine price is the priority for users and also for us who are responsible for each customer's laser business success. At MORN, we have been striving to upgrade our laser technology and decrease the cost as much as possible. By working closely with laser machine users and practitioners, we have improved our laser machine quality and performance markedly. You can feel reassured to buy a laser engraving and cutter machine from MORN with fair price and reliable service.
Investment on CO2 laser engraver can achieve lot production in factory production lines, reducing labors and work time. Even though you are a home laser user, you could develop you own laser customization business by producing jeans redesign, art crafts customization and so on. And now jeans market has great potential coming from worldwide consumers, for jeans are always welcomed by world people with different backgrounds. So there are local markets and foreign markets for jeans manufacturers to sell laser engraved jeans. A huge market for making profits!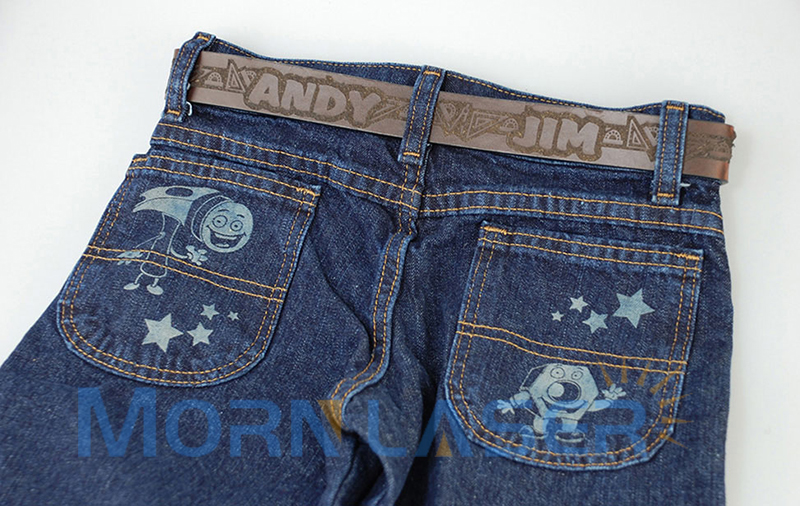 Based on this emerging application, our company will put more money and human resources to design high-quality and user-friendly CO2 laser machines with better price to meet higher demands. If you are interested in our laser engraver and laser cutter, we are glad to receive your inquiry from below comment box.