MORNLASR offers laser marking solutions for medical instruments, which in recent years have seen the need for traceability grow. The challenges of the sector are many, from having to mark very small instruments up to the need not to damage the instrument; MORNLASER's range for laser marking offers great versatility of use and adapts to any material.
Regulated by various standards that guarantee the reliability of its components, the medical sector has implemented numerous traceability processes in recent years. Thanks to the markings applied to the various components, it is possible to obtain not only information about the manufacturer, but also the reference number of each individual component and its expiry date. All these constraints make the traceability of medical instruments a real technical challenge. That is why MORNLASR, specialist in traceability solutions, is committed to providing the most appropriate laser marking solutions to overcome all the problems of the medical sector.
Challenges of The Medical Sector
In order to ensure optimal identification during their distribution and use, these devices must have a marking consisting of different elements: the marking must contain a barcode or Data Matrix readable by a machine and several alphanumeric codes that can be identified by man. Very often a logo is also applied, satisfying a need that is more aesthetic than practical. Furthermore, there are many constraints related to the complexity of the marked components and the sector of activity. For example, the materials with which the devices are made are complex and numerous, and require real technical expertise during marking. Precision objects and medical instruments are often small and leave very little space for marking. Despite this, the identification marks must have the right contrast and be visible in order to allow reading with the naked eye or by a vision system. Another difficult requirement to comply with is not to weaken the device, nor to change its surface state. It is also important to take into consideration all the surface treatments and sterilization cycles to which medical instruments are regularly subjected. That is why it is essential that the marking is strong and durable.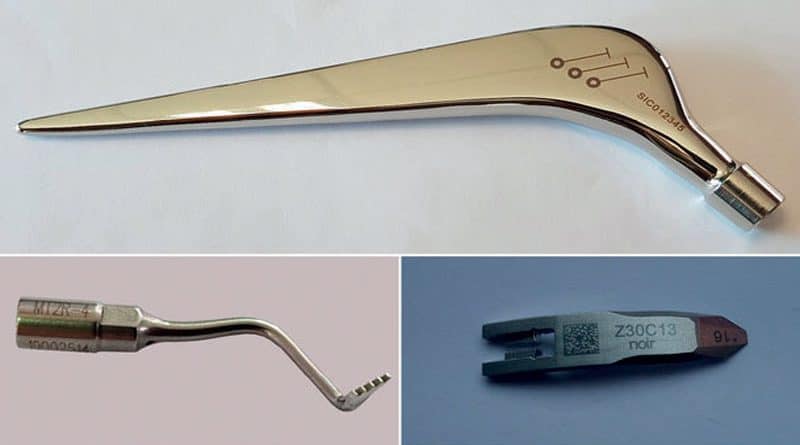 A Range That Responds To Different Needs
Laser marking involves the emission of a radiation from a source, which is then amplified and directed towards the part to be marked; the laser beam, in contact with the piece, creates a chemical reaction. Thanks to its many advantages, this traceability solution is becoming increasingly popular in the medical sector. It offers a great versatility of use and allows to mark barcodes, Data Matrix codes, alphanumeric characters and logos; all this adapting to any material. The high contrast and durability obtained, allow for perfect reading over time for optimal traceability. Finally, laser marking guarantees impeccable safety, because it does not weaken the device and does not degrade its hygiene, a crucial factor in the medical sector. The SIC MARKING range of laser markers can be adapted to the most diverse needs, regardless of the type of marking, the device or whether the marking is single or serial. It includes lasers that can be integrated with different options, for example: 3D function for marking on complex shaped parts, with different heights, curves or angled faces; integrated vision function for fast and reliable reading of barcodes and Data Matrix codes; rotating D axis for marking cylindrical pieces around the diameter. The range of laser markers consists of three marking stations L-Box, XL-Box and the new XXL-Box, and an integration laser head. All the machines can be configured with fiber laser sources of different powers: 20, 30, 50 W or higher (on request). MORN LASER has many client companies in the medical sector and exports its products to over 150 countries. MORNLASER was once called upon to face the challenge of marking titanium inserts for dental surgery. The marking consisted of an alphanumeric code and some symbols, and should not, in any way, weaken the devices since they are constantly subjected to ultrasound during their surgical use. There was also the problem of creating an automatic laser marking system capable of working in collaboration with a latest generation robot. This project has allowed MORNLASER to demonstrate its experience once again, thanks to an immediate understanding of the customer's needs and to a technical solution tested and validated by electron microscope verification tests in the laboratory. MORNLASER also offers marking solutions for ceramic prostheses, titanium inserts, steel bone fixators, and others.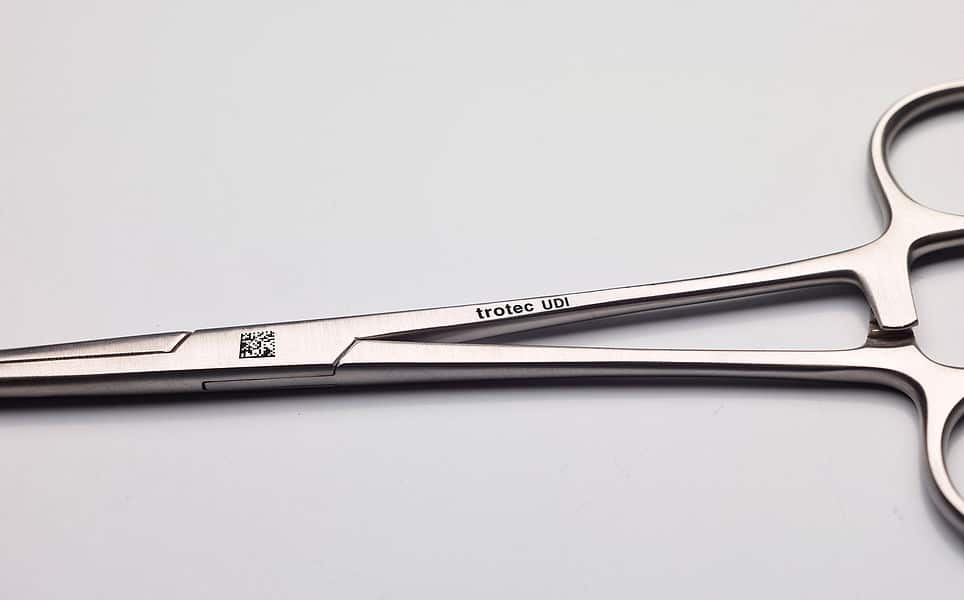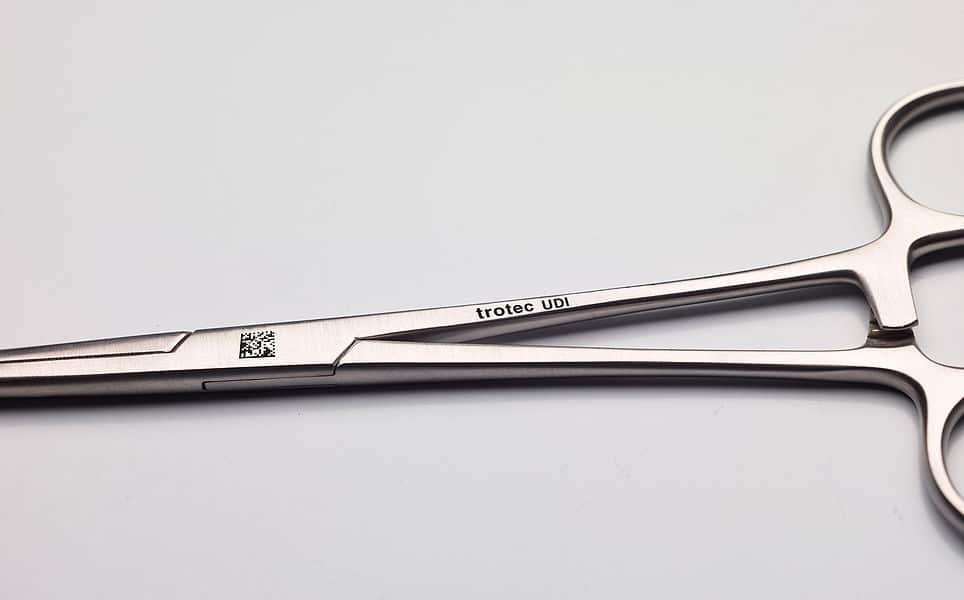 Get a Live Quote On MORNLASER Laser Marking Machines
MORNLASER provides laser marking machines include Desktop Laser Marking Machine, Handheld Laser Marking Machine, Mini laser marking machine, Sealed Laser Marking Machine, Portable Laser Marking Machine, get a live quote now.