There are several questions that fiber laser cutting machine buyers should answer before going into the purchasing process. Whether you are first-time buyers or experienced laser users & purchasing agents, 3 major factors have to be considered to select a laser helper for your business.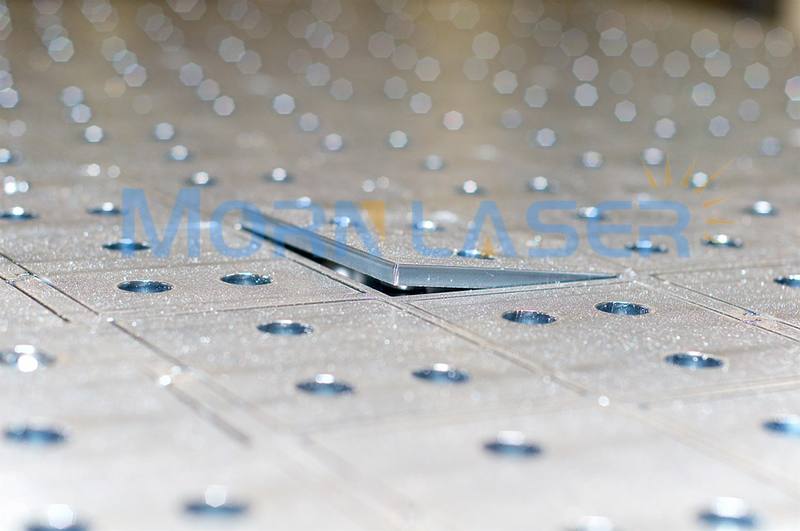 Firstly, what materials do you plan to work with?
MORN LASER fiber laser cutter does a wonderful job on processing sheet metals by a joint work of strongly welded lathe, high-efficiency laser source, stable control system and fast cutting speed. You should decide whether your materials involve steel tubes, for which we could configure an extra fiber laser tube cutting device for the laser equipment. Also, if your materials contain highly reflective metals, such as silver, aluminum, red copper, etc, we would recommend you nLIGHT laser source which is perfectly suitable for reflective materials processing.
Secondly, what is the maximum size of your materials?
The worktable of the fiber laser metal cutting machine can be customized as per your maximum material size that can help you have an easy control on the whole cutting work process. Additionally, this maximum material size also depends on the space limitation of your workshop. So you should properly measure the size of your materials as well as your workshop.
Lastly, what laser wattage does your business require?
Once the maximum material size and worktable size are decided, wattage will be the priority of consideration. To confirm the wattage, you should measure the maximum thickness of the materials you plan to cut by the fiber laser cutter for metals, and estimate the throughput per day of your laser business. Of course, if you are not sure about the wattage, you could tell us your material types and cutting thickness, based on which we are able to recommend best laser wattage for you. Plus, if your material or cutting thickness is challengeable for the fiber laser cutting machine, our engineers could try to process the same material in our factory and seek an optimum laser solution for you.
These 3 factors are the most basic and significant thing to consider if you are choosing a quality and cost-effective fiber laser cutter. Still, there are some other factors may come up along the way, MORN LASER could works together with you to help you select an outstanding fiber laser cutter.
For further information about fiber laser cut samples, videos, installation solution or industry analysis, please leave us a message below.