It's an increasing trend that fiber laser cutting machine builders are focusing on making their products more flexible and economical while at the same time including features usually found on higher end machines — all with the needs of metal industry practitioners in mind. They want something they can get at a lower price that still has a lot of options and features when choosing the metal processing equipment. "Flexible" and "economical" are the top 2 standards that can effectively reduce production cost and increase profit margins in metal processing, especially metal precision machining industries.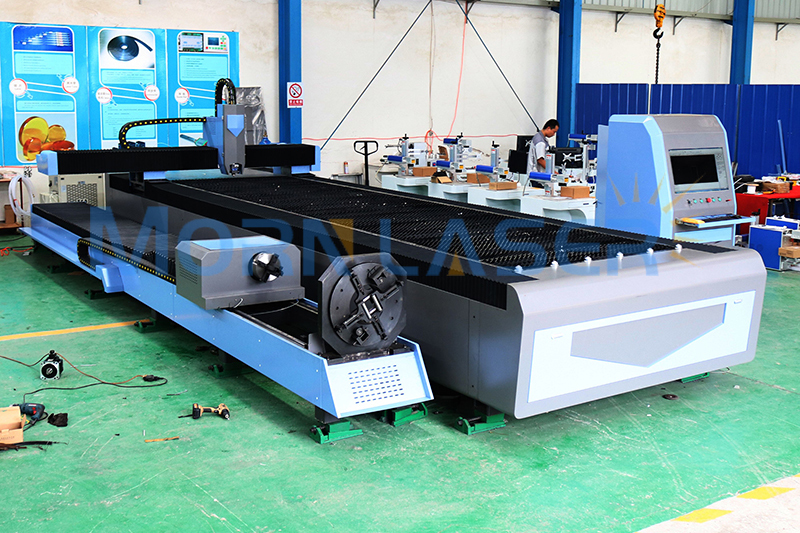 What is Flexible?
While economy is measured in dollars and cents, flexibility is harder to pin down. Some laser cutting machine manufacturers want their products to be more flexible and economical for contract metal fabricators. At MORN, fiber laser engineers and all co-workers have been working jointly for more than a decade to pursue the pure flexibility and economy of our laser products. For our laser cutters, redundant designs and operating controls are removed to cater to practicability and lower cost.
Flexibility of our fiber laser cutters are always accompanied by credible versatility. Firstly, from the applicable materials, stainless steel, carbon steel, aluminum (alloy), copper, silver, gold and so on can all be cut by fiber lasers with high precision and fast speed. Fiber laser sources can be configured depending on whether your materials are high reflective metals or not. For instance, if you want to cut reflective metals like silver and gold, nLight fiber laser source will be a good choice; if you cut other non-reflective metals, we offer IPG, Raycus and MAX fiber laser sources that have special advantages respectively for your choice. Secondly, fiber laser cutting machine for metals works well on both sheet metals and metal tubes which include round tubes and square tubes.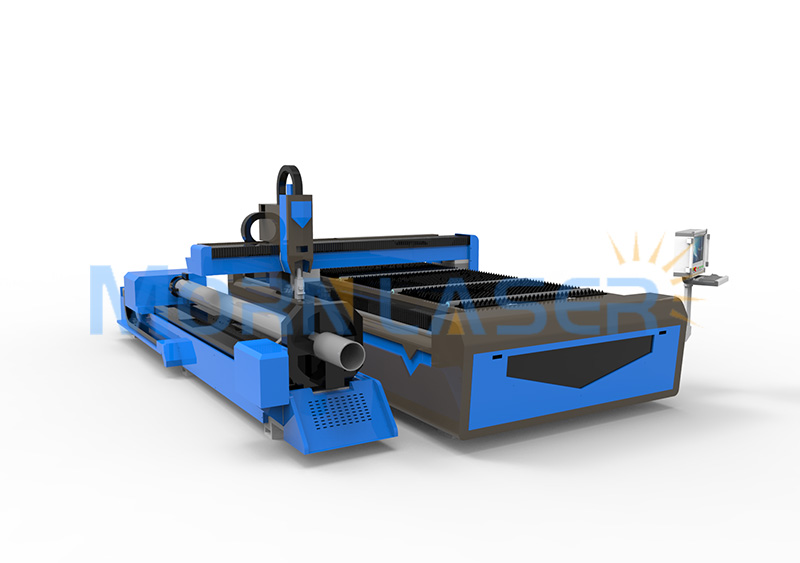 Flexible Tube-Processing Option
A set of versatile fiber laser cutting system can be also called fiber laser metal sheets and tubes cutting machine which consists of metal sheets cutting system and metal tube cutting system. The two systems are controlled with two different operating system and can work interchangeably. Materials feeding can be automatic or manual to your requirement. The flexible tube-processing option is featured with automatic changeover that can work with the cutting work tacitly and seamlessly.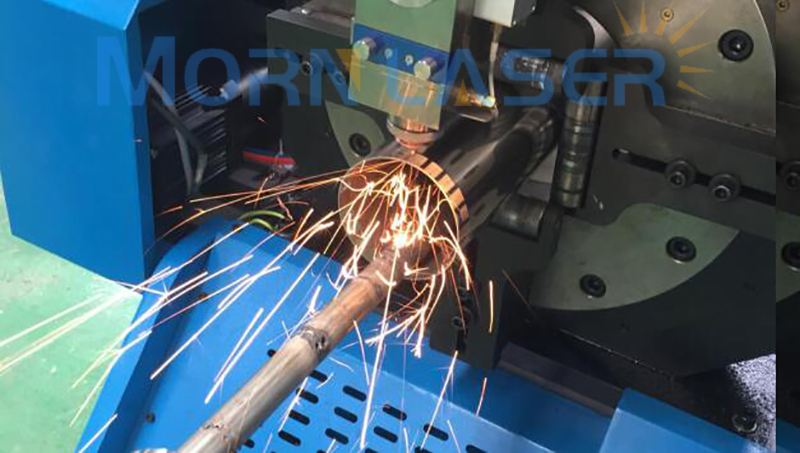 Customization Service for Special Work Need
Not every business owner needs high-end fiber laser cutting system for metal parts manufacturing, for the real helpful fiber laser cutter that can sufficiently meet your work need and budget is the best choice. Keeping this idea in mind, we aim to manufacture and provide high quality, economical and efficient fiber laser cutters to all users. Customization service is offered to meet a wide range of cutting needs for metal parts manufacturing industries. The watts, work table size and multiple configurations can be customized to your requirement. From large size lathe to mini portable fiber laser cutters, we can manufacture a real machine for you – just tell us your materials and work needs now!