Modern jewelry industry has been booming with the use of fiber laser technologies. For women who are always seeking beauty and fashion, jewelry is an indispensable decoration. When choosing the jewelry, the texture, color, appearance, workmanship and the peculiarity are major elements that must be considered to get quality fine jewelry. Since most of the jewelry are made of gold, silver, Pt, diamond or other precious raw materials, the requirements to the workmanship are also very high.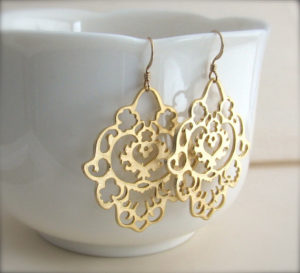 Fiber laser technology perfectly meets the high demand for jewelry manufacturing, from raw materials to the final artworks. There are 3 main fiber laser technologies used for jewelry manufacturing – fiber laser cutting, fiber laser welding and fiber laser marking. How these 3 laser processing methods are employed in the real production process? Let's see below details.
1. Fiber laser Cutting System for Jewelry
Jewelry designers and manufacturers are continually looking for reliable solutions for producing precision cutting of precious metals. Fiber laser cutting machine with high power levels, improved maintenance and better functionality is emerging as a top choice for jewelry cutting applications, particularly applications where superior edge quality, tight dimensional tolerances and high production is required.
Fiber laser cutting systems can cut a wide variety of metal materials of varying thickness and are well suited for creating complex shapes. In addition, fiber lasers maximize precision, cut flexibility and throughput and offer a cost-effective high accuracy cutting solution while at the same time providing jewelry designers freedom to create challenging shapes unconstrained by traditional cutting methods.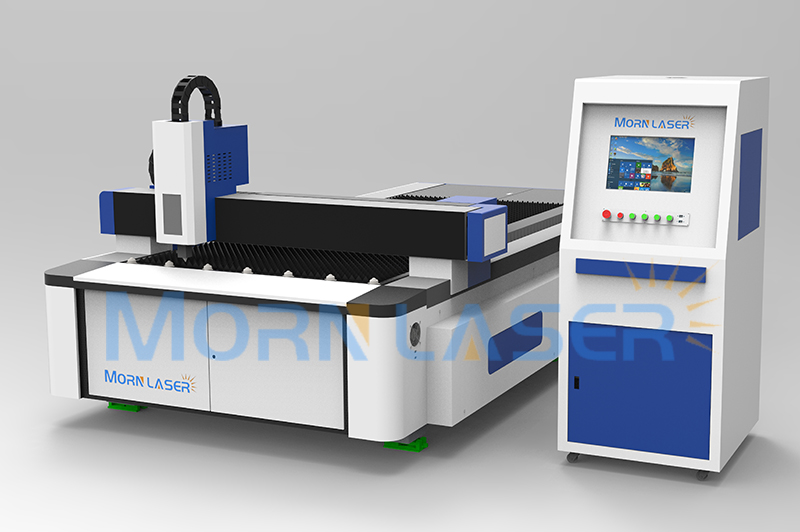 2. Jewelry Laser Welding System
Laser welding machine is ideal for a wide range of metal joining and repair applications in the jewelry industry. The system's compact, portable, space-saving design, coupled with high welding quality and efficient laser sources, make MORN laser welder for jewelry an excellent value.
It's the intentional design with price in mind, without comprising the quality of the machine, that makes this product line appealing to businesses of any size. You don't need to be a master jeweler to operate it and we've reduced the price range so that even the smallest companies can afford it.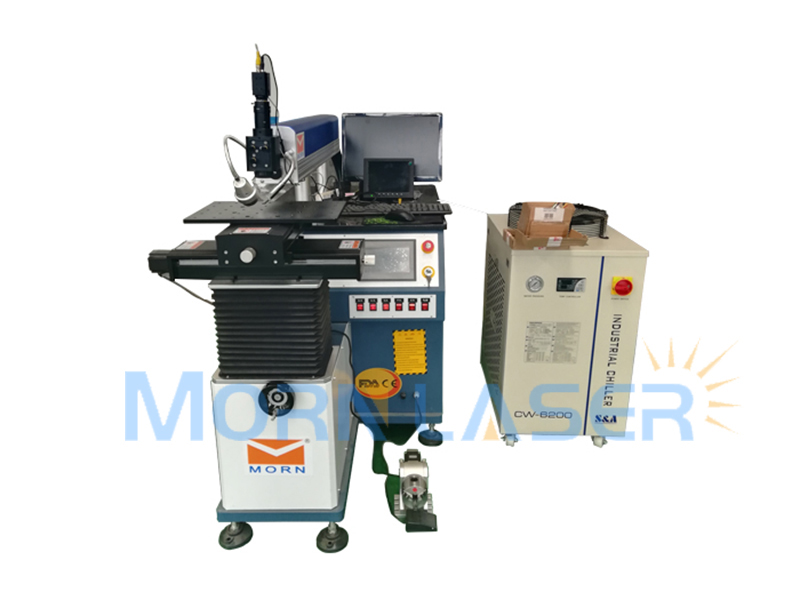 3. Fiber Laser Marking and Engraving machine for Jewelry
As advanced processing equipment, the fiber laser marking machine has become the first choice of numerous jewelry manufacturers because of its exclusive advantages. It can mark, engrave or etch a wide range of patterns, alphanumeric codes, and images on metals. The non-contact processing will cause no material loss of the jewelry. The marked pattern is refined, beautiful, endurable and lasting.
Furthermore, the marking method of fiber laser marking machine is also very flexible. If you want to mark a ring or bracelet, just put the object in a rotary attachment, then input the appointed characters or patterns to the software. The laser marking machine will mark the desired effect in several seconds. This is especially suitable for jewelry customization to meet the personal requirements of the customers.
The pursuit of aesthetic appreciation is infinite. As water is to fish, so is fiber laser technology to the jewelry manufacturing industry. If you are also running a jewelry business, it's time to enjoy the efficiency and precision of fiber laser technology. At MORN, we are always ready to provide professional laser solutions for you!