Fiber laser cutting machine is a newly emerging laser cutting method in the last decade, during which the metal cutting technology has been updated by virtue of its profession in metal sheets and pipes cutting field. Many metal equipment manufacturing companies have introduced this kind of cutting technology to upgrade their business, and most of them have earned profits and convenience from it. If you are rightly considering to get a fiber laser cutting machine, 3 questions should be figured out to ensure the practicability and performance of the machine before your investment.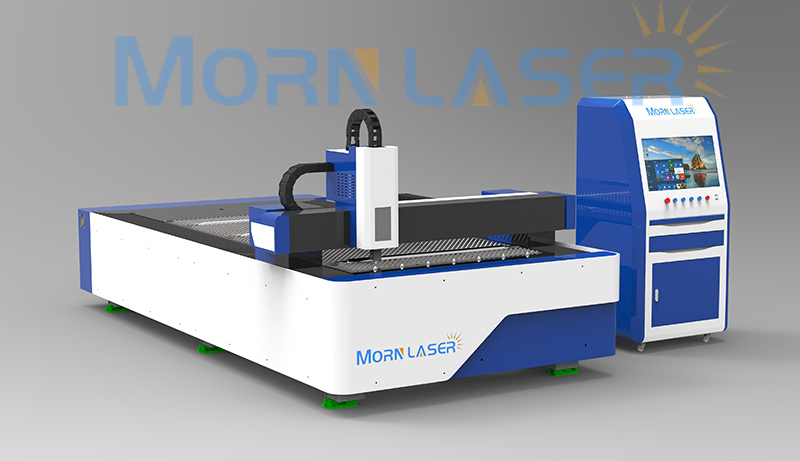 1. Why different auxiliary gases are used to cut stainless steel and carbon steel?
Customers who are familiar with fiber laser metal cutting machine know that different auxiliary gases are utilized to cut different metal types – nitrogen is used to cut stainless steel and oxygen is used to cut carbon steel. But most of them may have no clear ideas about the reason.
This mainly results from the different component content in the metals. Due to that there is less carbon content together with some rare metal content like chrome, nickel, molybdenum in stainless steel, nitrogen is enough to assist finishing the cutting process. While carbon steel has a high quantity of carbon content, which needs oxygen to give a combustion-supporting power to achieve better cutting results. Do not blend these two gases together or use wrong gas to cut stainless steel/carbon steel, which will cause bad cutting effect and waste your materials.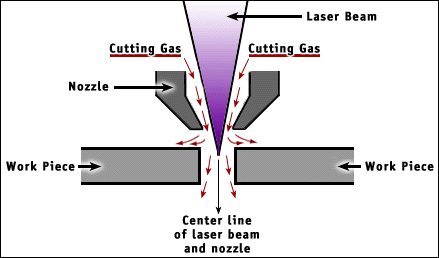 2. How to set up the cutting parameters when processing galvanized sheet?
Many customers buy fiber laser cutters to process galvanized sheets which have two different cutting situations. For those 1-2mm galvanized sheets, the cutting parameters and auxiliary gases are the same with that of stainless steel. And as for cutting over 2mm galvanized sheets, the cutting parameters should be set by referring to carbon steel. Hence users have to adjust cutting parameters to process galvanized sheets of different thickness.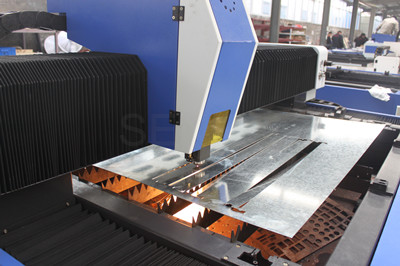 3. If I want to cut high reflective metals, how should I choose the fiber laser cutter?
When cutting the high reflective metals, the work piece will reflect the laser beams back to the laser head via the optical path, causing great damage to the fiber laser generator. Common  high reflective metals consist of aluminum, brass, red copper, etc, which requires users to choose professional fiber laser cutting machine manufacturers whose machines are equipped with high quality laser generator and strict quality guarantee. More information about how to cut high reflective metals with fiber laser cutter, this post will give useful details for your reference.
As a senior fiber laser cutting machine manufacturer, we provide 3 years warranty for the whole machine body and 2 years for the laser generator for customers. Meantime, our machines adopt American nLIGHT laser generator, a famous fiber laser brand with specified quality guarantee, to process high reflective metals. Customers won't worry about the quality and after-sales service of our fiber laser cutting machines.
If our standard fiber laser machine for metals cannot meet your special work need, we can also customize the machine to your request. And welcome to your personally visiting our factory to test and choose machines from a wide range of models.