What the co2 laser machine?
Time:Dec 15, 2016Author:April
"What the co2 laser machine?" I know I must get a lot of questions, when I showed this item in our website, such as why you showed this so stupid item, are you kidding me etc. Please give me some time to explain it. I got a lot of inquiry about CO2 laser machine recently. I got a lot of replies such as why your CO2 laser cutter price is so expensive, too high price etc after I sent my quotation. So I want to take this chance to explain it, except the quality, different CO2 laser machine also has different type, different configuration and different price. Now let MORN introduce it for your reference.

Laser cutting is a technology that uses a laser to cut materials, and is typically used for industrial manufacturing applications, but is also starting to be used by schools, small businesses, and hobbyists. Laser cutting works by directing the output of a high-power laser most commonly through optics.(from wikipedia). CO2 laser is professional for non metal cutting and engraving, such as wood, acrylic, MDF with high speed and good precision. It is used CO2 beam to process the materials.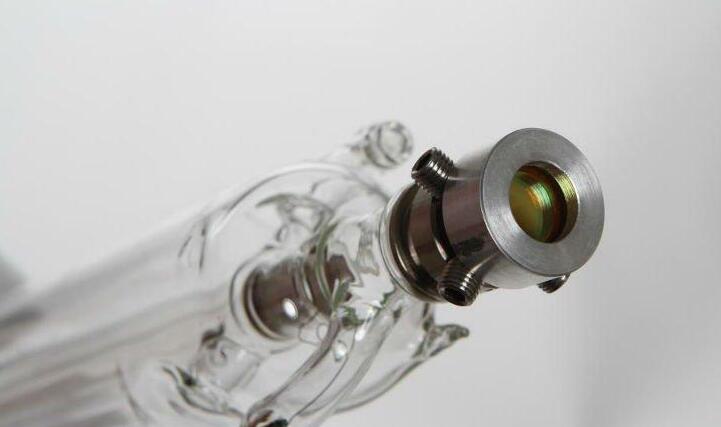 CO2 laser tube is very important parts for laser machine.
For CO2 laser machine, the power and brand are the big parts for effect the machine price. If your job engraving is more important than cutting, the lower CO2 power is more suitable for you. For lower laser tube, the beam is smaller and better precision. If your job need both engraving and cutting, we recommend you 80W EFR laser tube or 90W RECI laser tube, the both laser tube is better for engraving and cutting. If your job cutting is more important than engraving, the high power laser tube is your good choice. Higher power laser tube has big beam and easy for cutting material.

So do not just see the price is expensive, as we all know price based on the cost. The machine configuration depends on your work. CO2 laser cutter suppliers recommend the most suitable machine depends on your job. MORN always offer the best machine with reasonal price, because hope you can love MORN machine and use our machine for many years. Morn has produced laser machine for many years, we have professional designer and technician in this area. Our Morn team is sunny and positive, we will try our best to offer each customer the best service. If you have any question about the CNC router or laser machine you can contract us directly. We will try our best to help you.
---