MORN CO2 laser engraving and cutting machine 
Time:Sep 19, 2018Author:Kelly Jiang
Jinan Morn Technology Co;ltd, a manufacturing and trade combo, produces and exports laser machine items for more than 18 years. Our main products are CO2 laser engraving and cutting machine, fiber laser marking machine, fiber laser cutting machine, fiber laser welding machine and fiber laser cleaning machine.
As our main products, CO2 laser machines can engrave and cutting most of nonmetal material, stainless steel and carbon steel. In recent years, the use of laser machines to make silicone bracelets has become a hot trend, and laser machines have become an indispensable equipment in the handicraft industry. Here is a sample from our Singapore customer.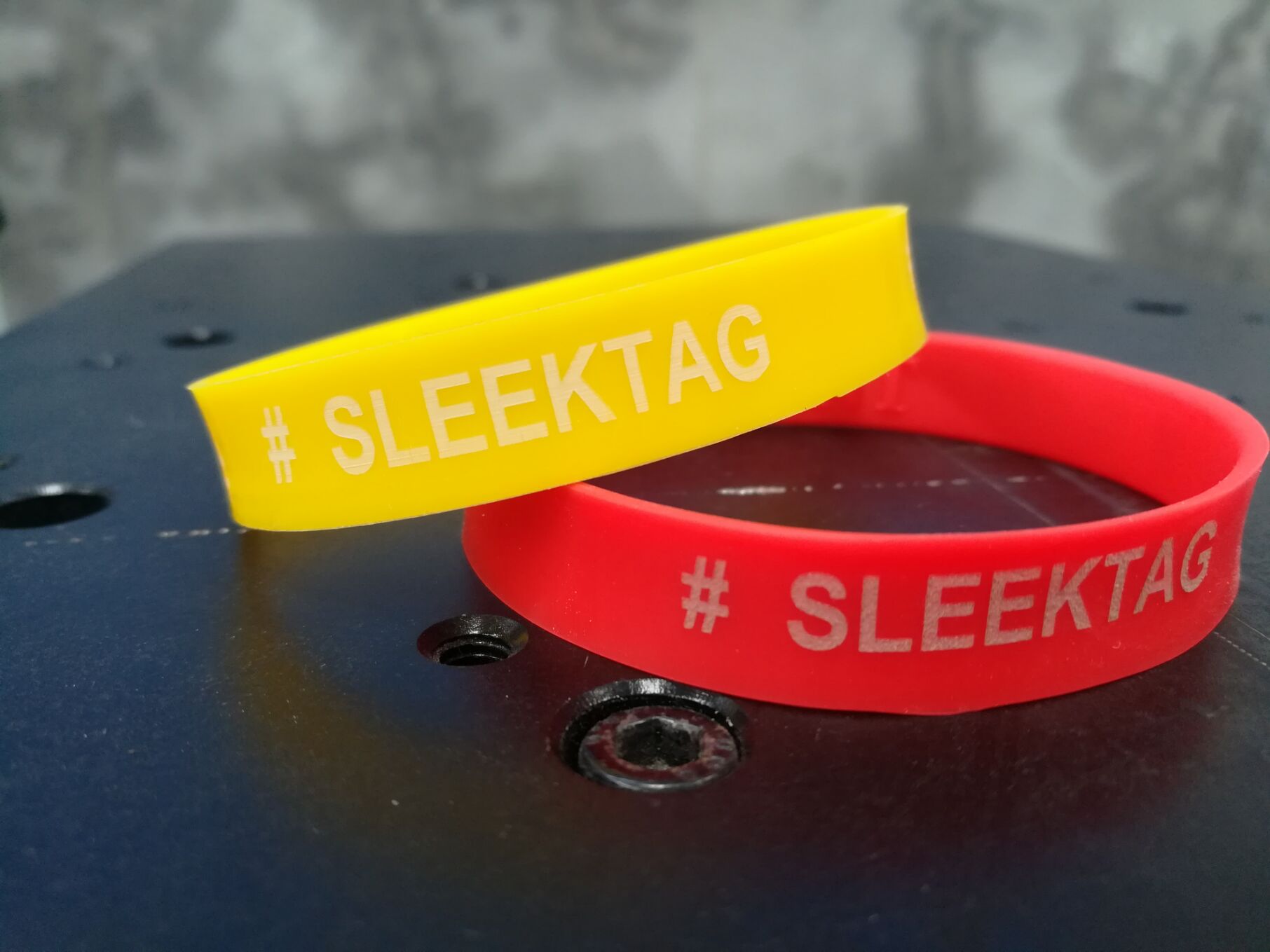 In order to help customers better understand the laser machine, here we give a detailed introduction to the laser remember accessories.
Key parts
CO laser tube, glass laser tube. but not metal tube. Three reflection mirrors, one focus lens. X axis rail, Y axis rail, work table, motors and driver. controls system, RD CAM 6442, control card, operation LCD panel, towlines, emergency switches, air pump. water pump, chiller, rotary axis, motorized up and down table. LED light. air blower or compressor.
Warranty and service:
CO2 laser engraving and cutting machine,1 year for the whole machine. 12 months for laser tube. 3 months for Lens and mirror and 3 months for water pump. The detailed manual and video to guide the users how to use the machine and maintenance, also supply the specification settings or the speed and power to engrave or cut various material. If other parts is broken, such as electrical power, we can give you a new one. But for the control card, we need you send the broken one to us and we will return you a new one. If you meet any problems, we can solve it with pictures, videos etc. Lifelong service and fast technical guide and solution within 24 hours by email, web and Skype! We can solve all the problem, as we are manufacturer of the laser machine .and we are professional engaged in laser machine!
This is Kelly from Morn Technology Co;ltd. If you are interested in CO2 laser machines, please kindly contact me by Email: kelly@morntech.com
---