What professions use fiber laser cutting machines?
Time:Oct 24, 2016Author:Cherry
Now with the mature of fiber laser technology, and with the widely applycation and best cutting performance of fiber. The fiber laser cutting machine is more and more using in many kinds of industries. What does the fiber laser cutting machine is using for? Morn will tell you tell you.
Morn metal fiber cutter machine is popular in the world. As its high speed and high accuracy cutting work. It is professional in cutting many kinds of metals. Such as stainless steel, mild steel, carbon steel, hard steel, iron, brass, aluminum, copper, aluminum alloy, titanium alloy, galvanized steel, manganese steel, electrolyte, etc.
So fiber cutter is professional in using many kinds of professions and industries. Both use to the heavy industries and daily using parts producing.
Heavy industries using:
1.Mechanical equipment industries: such as the machine shell making, cabinet making for machine equipment, cnc machine making, machine bed cutting, metal tube cutting, etc
2.Power electrical equipment industries: such as the elevator equipment making, fork lifting platform, electrical equipment making, etc
3.Car making industries: sheet-metal cutting, auto spare parts, etc
4.Other thin or thick metal plates industries
5.Other industries that use the metal tube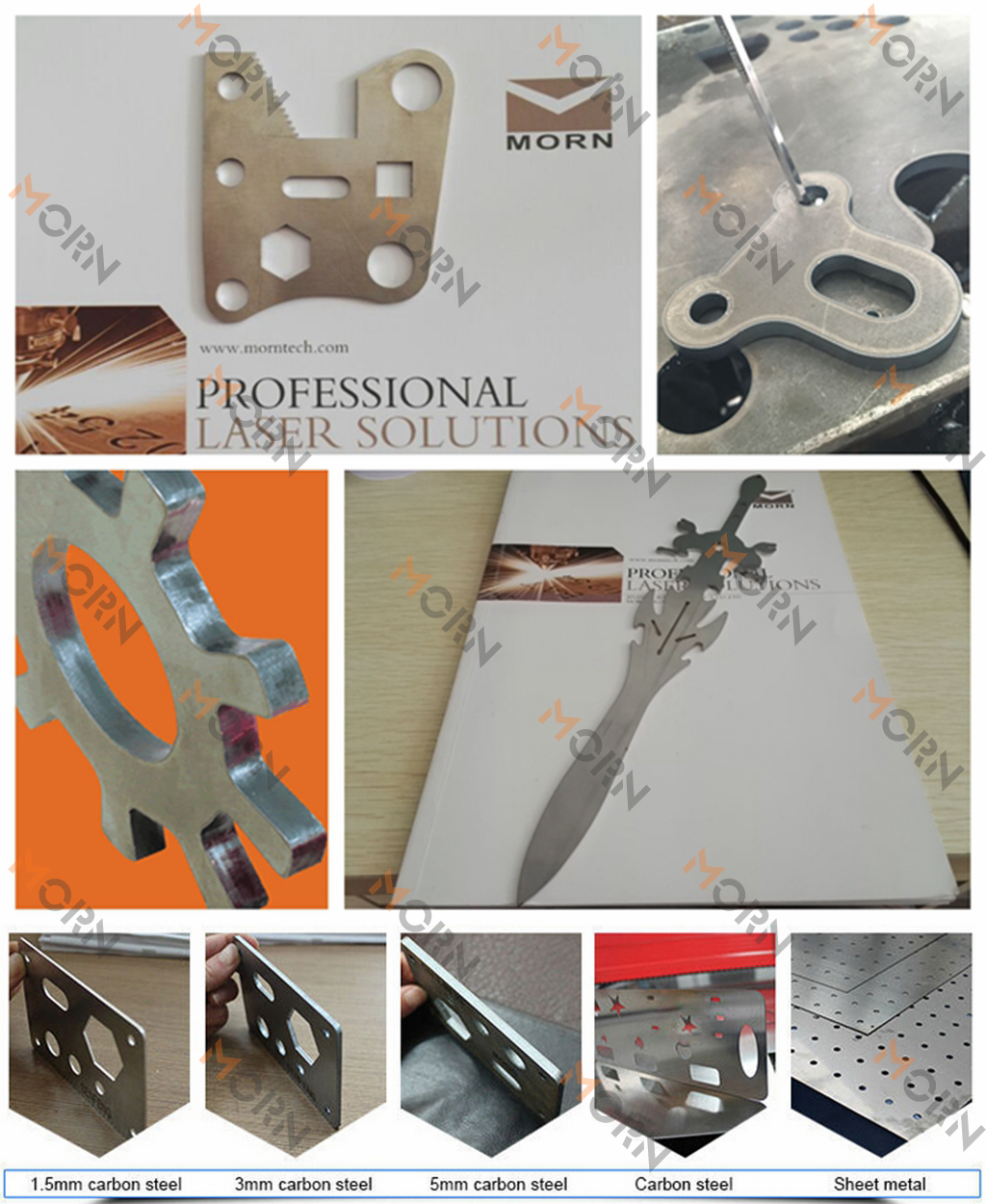 Daily metal parts producing:
1. Advertisement industry: such as the fiber cut metal logo's making, metal sign board's making, metal ligh box making, etc
2. Decorations profession: such as the metal lamp shade making, professional decorations for car, etc
3. Daily using electrcal industries: such as the fan making, the cover shell of the refrigerator, air conditioning shell, calorifier shell, solar energy profession, etc
4. Kichten utensils professions: such as metal cellaret, metal wine cabinet, knife, fork, etc
5. Other industries: such as precise instrument, hardware, model making, metal crafts making, gifts producing, etc
Do you want to know more details for the fiber cutter machine application? Please do not hesitate to contact us. We can talk more details online or by email. Morn welcome your inquiry.
---