Laser Cutting Machine Application In Metal Cutting Service Area
Time:Jul 10, 2017Author:Allen
What machine will you think, when I mention metal cutting service? Plasma cutthing machine, water-jet cutting machine,or punching machine,etc?now I will introduce the king in the thin metal cutting machine area---fiber laser cutting machine.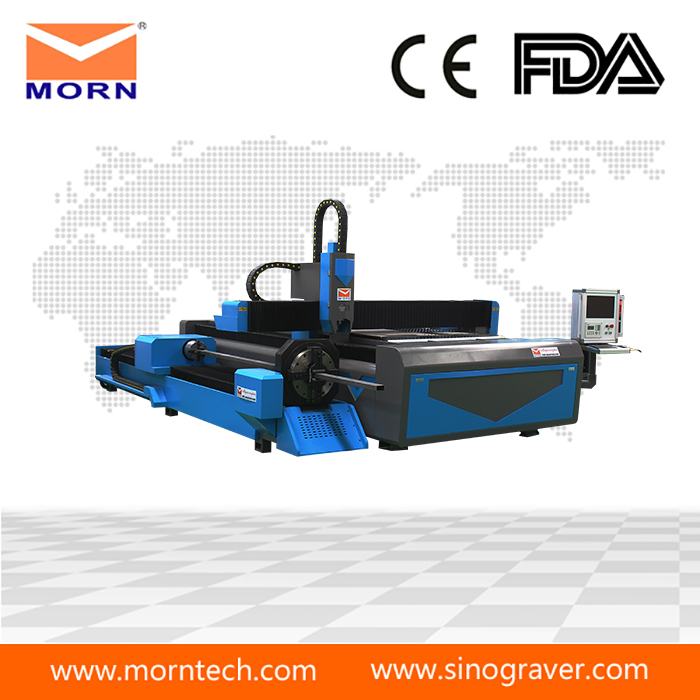 With development of fiber laser, in American market, Austrilia market, and Europe market, more and more metal cutting service company start to do their customers` work. Why should we choose fiber laser cutting machine? Below are three advantages.
One--high efficiency
Compared with traditional palasma cutting machine, This kinds machine matches 500w--4Kw laser generator.
It can cut betoween 3mm to 12mm stainless steel, and other metals with 40m/min cutting speed.
Two--high cutting precision
Laser cutting features thin kerf. The two sides of kerf are parallel and the kerf is vertical to the surface. The cutting precision can reach to ±0.05mm. The cutting surface is clean and nice, with roughness of tens of microns. The cut components can even come into use directly without further machining. After laser cutting, the heat effected area is very small and material near to kerf has not been affected, making little deformation, high cutting precicion and perfect geometrical shape.
Three--Can cut different material
Laser cutting is non-contact cutting, which means no tool wear problem. When processing different shapes, there is no need to change tools, the only way is to alter the output parameter of laser. The whole laser cutting process features low noise, little vibration and little pollution.


You need a set of fiber laser ctters if you are in the metal cutting service area.
---