fiber laser metal cutting machine using tip
Time:Nov 07, 2016Author:Cherry
Now the fiber laser cutting machine is more and more popular in the world. Because of its high cutting speed, and high cutting accuracy.
The fiber laser metal cutting machine is not cheap. When using this high worth machine, we have to use and maintenance it in right way. How to well use the laser cutting machine? Morn will share some tips with you, both from the water chiller and automatic oiling system using.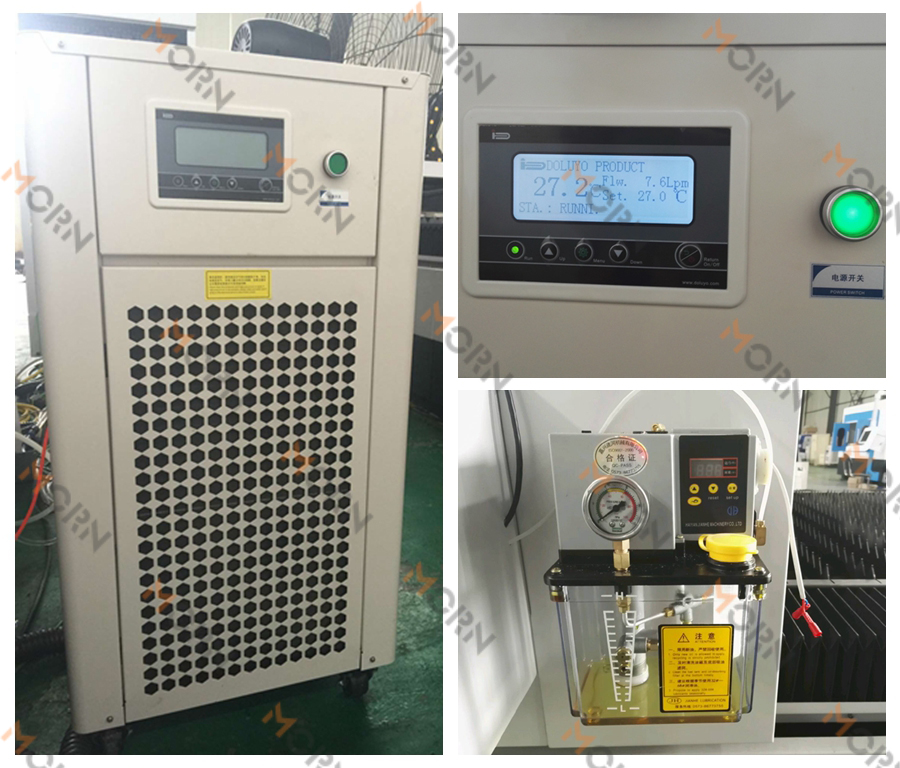 Water chiller using tips:
1.Ask professional technician to install or repair, but not by yourself. Otherwise, fir or electric shock may occur.
2.The machine should not be installed in an easy flammable and explosive place.
3.Be sure the machine is properly grounded.
4.Leakage breaker must be installed, an do not operate the machine with wet hands.
5.Be sure the power is cut off before repairing.
6.The machine should be firmly installed in a good ventilation and shadow place, where is out of children's touch.
7.Inlet and outlet connection should be protected with antivibration device.
8.Please clean the water tank and filter periodically or replace the filter element and circulating water in order to keep water system clean. Pure water or distilled water is recommended.
9.Please clean the condenser with high pressure air or water if high pressure air is not avaliable. Please make sure water won't spray on the electrical parts in case of short circuit.
10.The machine for a long time no electricity or running, at less than zero degrees Celsius environment, please emptying the water tank. Otherwise it may result in water and water in the tank is likely to freeze and cause pipes, filters and water tanks and other damaged parts.
Automatic oiling system:
1.Only new oil is allowed to apply, recycling is strictly prohibited.
2.Clean the fuel tank and oil-absorbing filter at the bottom timely.
3.Propose to apply 32#-68# lubricants seasonally.
If you want to know more machine details or using tips for fiber laser cutter. Please feel free to contact us. We are not only sale you the quality machines, but also will offer you the lifetime technician support and service.
---