Laser Marking Gun is Welcomed by American Gun Lovers
Time:Jul 13, 2017Author:April
The purpose of us here is not to show any tendency to guns, but to introduce the versatility of our fiber laser marking machine, which is increasingly popular among US gunmen enthusiasts. Fiber laser marking machine not only in the ordinary advertising signs, mechanical parts, electronic parts and other aspects of good performance, and good performance.


Most gunmen lovers cherish guns as precious collectibles, just like some people like to collect watches, antique or other articles that may imply their faith or philosophy of life. Therefore, the introduction of personalized characters, images or patterns to enrich the meaning and decoration of the gun. The fiber laser marking machine is professional a machine that can be used to engrave permanent symbols on a gun.


So what does the fiber laser marking machine do to customize the appearance of the gun? This is really simple. First, you should select the symbol and upload it to the software in the computer where the fiber laser marking machine is connected. Then place the gun on the table and secure it firmly. Turn on the machine and let it finish all the other marking work. The fiber laser head will create a magical job for the individual.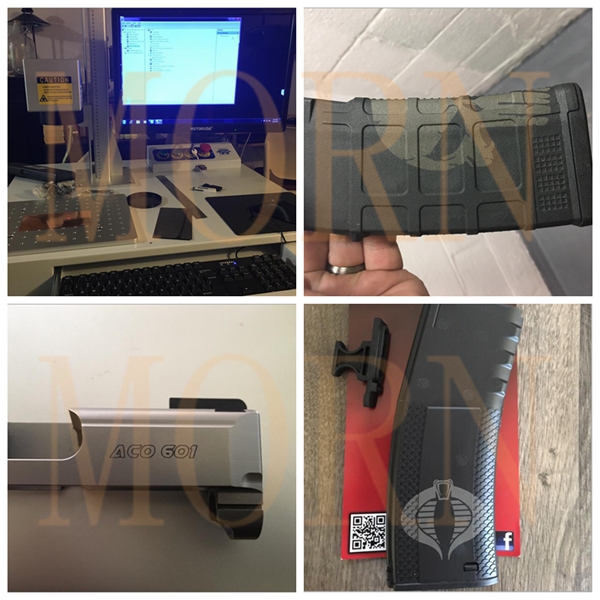 Compared with the traditional carving marking method, the mainstream
fiber laser marking machine
calibration effect is more accurate, high energy consumption, higher energy consumption. The rotating shafts configured on the machine make it more likely to mark beautiful images on the barrel and handle. But as a friendly reminder, when the fiber laser marking machine is working, do not install the gun on the gun. Otherwise, the carving magic will become "carved attack". So please be careful!
For more information on price, configuration and application of
fiber laser marking machines
, please visit our website and we will reply to you immediately.
---