How to choose a suitbale fiber laser marking machine
Time:Apr 27, 2017Author:Allen
Fiber laser marking machine is used for a variety of applications, such as Medical Device and Equipment, Jewelry Engraving, Laser cutting, etc. If you are in the business of manufacturing or selling any of these types of products, this machine is the one you need. The following factors you need to keep in mind when you choosing a fiber laser marking machine.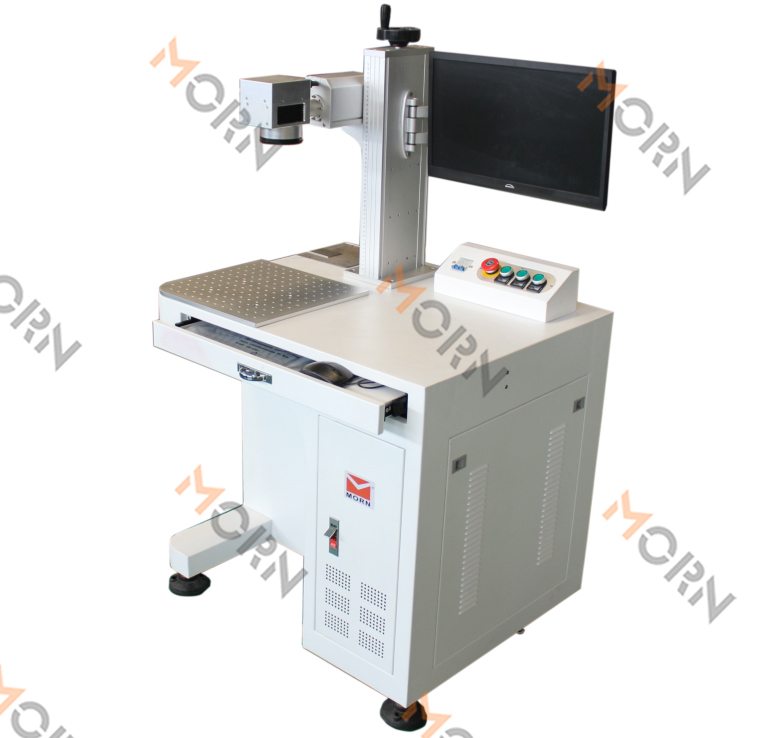 Beam Quality: Beam quality is an important parameter, as it affects the laser`s processing capability. A better beam quality can improve the accuracy and quality of the machine.
Mark Resolution: Its mark resolution capabilities depond on the type of fiber laser marker you choose. Generally, the machine consist of 1064nm lasers that provide resolutions up 18 microns.
Gantry: In Gantry type systems, the beam is steered through mirrors mounted on long linear axes. In this type of system, the linear axes can be any size and so the marking area can be configured to whatever is needed. The gantry type systems are generally slower than the galvanometer system, since the axes have to move a much longer distance and have much more mass to move. However, with the gantry system, the focal length can be much shorter, allowing for smaller spot sizes. Generally, gantry systems are better suited for large, flat pieces such as signs or panels.
Software: We should use friendly software, with sample user interface and all of the featuers needed. This software should support both vector files(dxf, ai, eps,e tc).
These basic factors can help you choose a suitable fiber laser marker.
---