How to Use the Four Wheel Type Rotary
Time:Jul 19, 2017Author:Elsa Lee
Nowadays, CO2 laser engraving machine become a normal use machinery in the industrial field and in some small shop. You can use the machine engrave on wood, plastic, glass, acrylic, leather. But most time on the flat materials.
Many times the customers also want to engrave on bottles, so here we need a rotary equipment. In the rotary market, the most famous model is chuck rotary, it has chucks in one side and use the chucks to fix the products. But sometimes, the chucks may take some damage on the products. Chuck rotary photo as below.
To prevent the damage from the chucks, we launched another model rotary. The foul wheels rotary with four wheels which can move forward and back, also can move up and down. You only to make sure the diameters of your products, fill the right diameters number into the software. The wheels also with leather protect cover, so during the engraving process, the product will not has any friction damage. Four wheels rotary photo as below.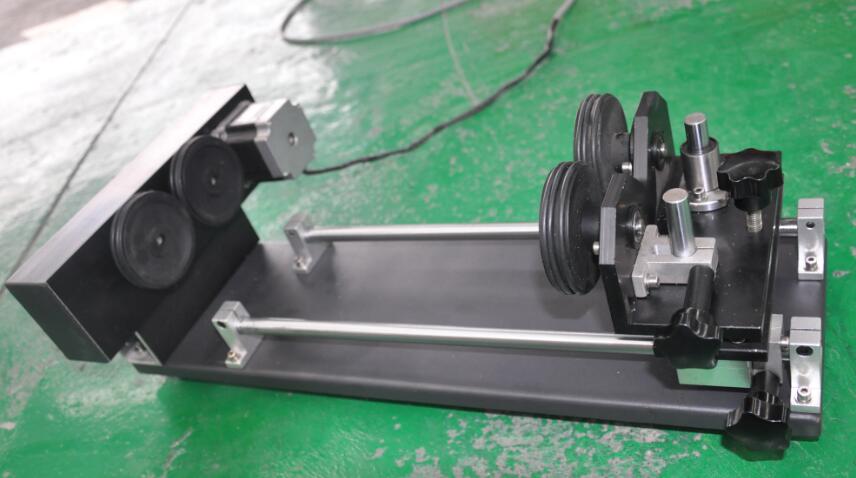 ---