How to choose the right fiber laser models Buyer's Guide
Time:Nov 03, 2016Author:April
As we talked about how to choose the best quality of laser machine and some details of fiber machine, a lot of customer email us to know how to choose the right fiber laser models. As we all know fiber laser cost is very much now, but fiber laser cutting machine price is very different in different supplier. Last day, my Turkey customer ask me"why other supplier's fiber laser for sale is cheaper 10000 usd dollar than you?" Frankly speaking, USD 1000 is not very big dollar for fiber machine. But only usd 10000 dollar can make you waste all your money and get useless machines. Today, let MORN introduce the details for your reference.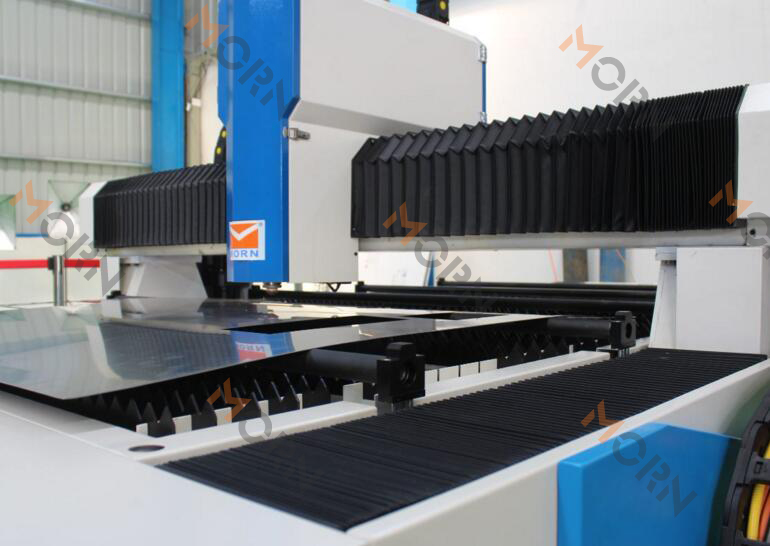 (1). Machine body: For fiber machine, machine body is the most important parts. It is the most expensive parts for fiber machine except the laser source. Of course, most of supplier choose save money from this parts and offer a cheap
fiber laser price
for customer. The machine body has the light, standard and heavy type. It is no difference in the surface. No matter in video or pictures, it is hard to know which one is the best machine body. You must ask the engineer to set the fast speed to cut the materials and feel the body. The light body will shake heavily. And most of customer can not find the difference of the machine until he use it for more than 2 years. The precision become bad and speed becomes slowly. The most important thing is that they can not only change the body. So most of time, they will pay for a new one.
(2) Rail guide: Most of customer tell me all the supplier offer the TBI Taiwain ball screw or Taiwan Hiwin guide rail. It means they have the same quality. If you have the same idea, it means you will waste your money. For fiber laser machine, most of supplier can be saved money from guide rail. The transmission is different means the price is different. For most of time, Y axis with sqare guid rail is better than ball screw. It is faster and stability. And if the supplier offer the double guide rail, it is the best choice for you. Of course, do not forget to figure out the brand of guide rail.
(3) After sale service: There is also some other importand parts of machine, we will talk it in next time. Now let's talk something about after sale service. You may say, you talked it many times. But fiber machine is different than any other machine. Most of time, customers can not install it by themselves, so after sale engineer will be very important. For most of supplier, just sell the machine to you and just offer 24 hours online serivice. For other machine, it is cost saving and best way for customer, but for laser machine, you must make sure the company can offer the engineer to go aboard. Most of time, customer will offer the ticket, food and hotel and some service charge. If you want to have a best fiber laser machine, it is very importand for you.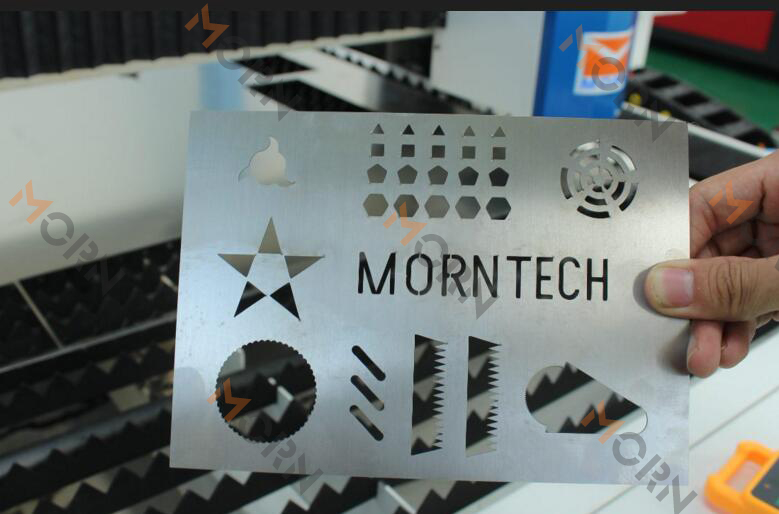 Today, we just talked about three parts of fiber machine for your reference. We will share more if you like it. Or you can leave message for us to let know the thing you are interested in. Then we will share it in next time. Any questions, contact MORN directly.
---