Four steps to know the basic operation of RD software ---CO2 laser machine
Time:Mar 30, 2017Author:April
Laser engraving cutting system achieves effective control through a computer numberical, according to the use's different requirements of the completion of processing tasks. The system including control board and control panel, and supporting software. This manual describes how to use the software to complete the task of laser processing. (Motherboard writing and control panel operations see the accompanying manual and control panel writing board operation instructions.
1. Software supported file formats
Vector format: dxf, ai, plt, dst, dsb etc.
Bitmap format: bmp, jpg, gif, png, mng etc.

2. Main interface operation
After start the software, you can see the interface shown in the following figure.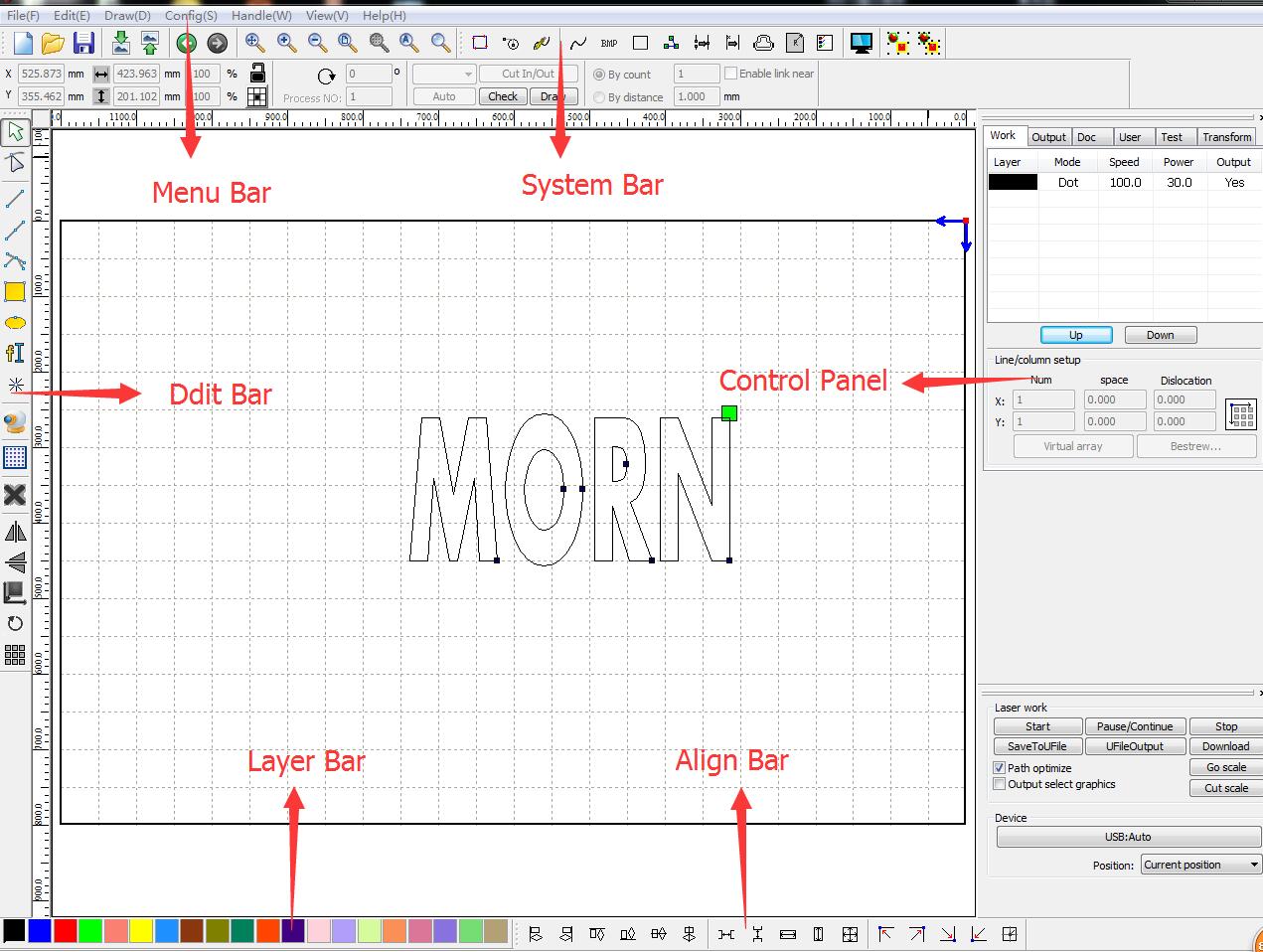 Menu Bar: The main function of this software is available is through the implementation of the Menu Bar. Menu bar including: Document, Edit, Draw, Setting, Processing, View and Help.
System Bar: On the system Bar, placed some most commonly command buttons which is chosen from the menu.
Edit Bar: The Edit Bar default on the left of the work area. In the Edit Bar placed frequently used tools to make the operation more flexible and conveninet.
Align Bar: Aliganment of the selected objects.
Layer Bar: Change the layer of the selected objects.
Control Panel: Using the control panel to complete laser processing of multiple tasks, Layer parameter settings, axis control, processing etc.

3. File import
Click menu File-Import. The following dialog box appears. Select file and click open.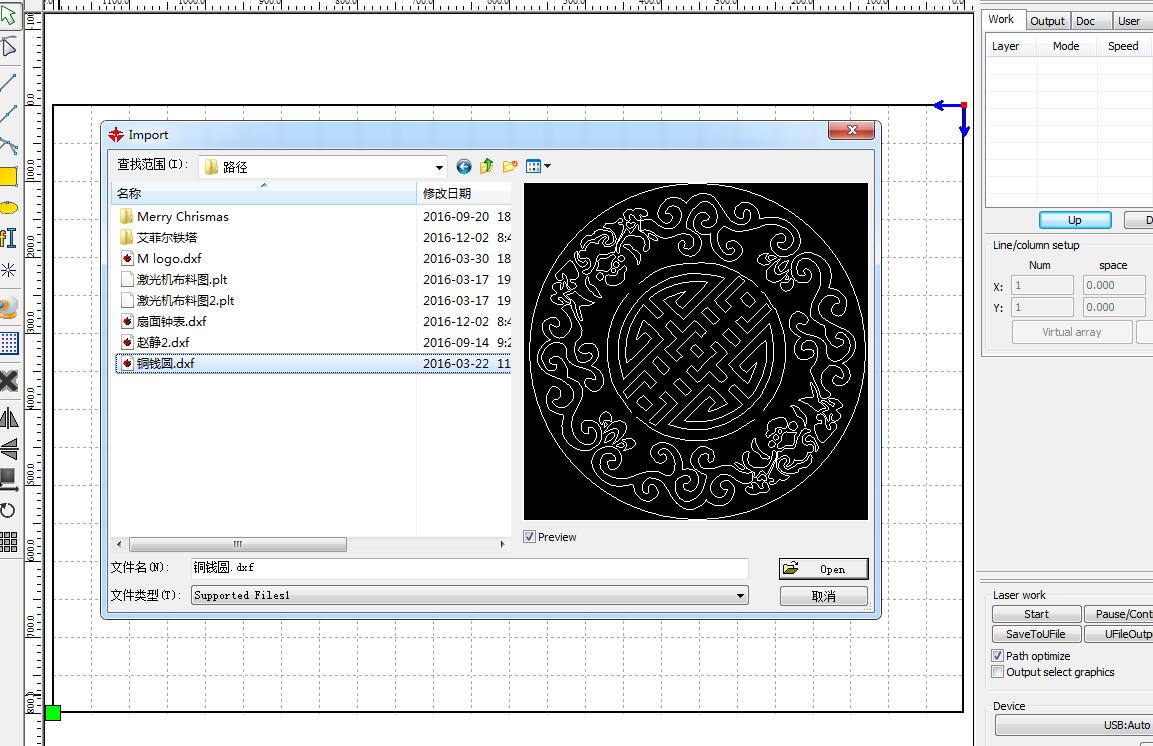 For most vector file, date automatically imported into the corresponding layer of RD software according to the layer description.
For some special documents such as DST/DSB, data will be imported into the current layer.

4. Save File
Click menu File-Save, the following dialog box appears: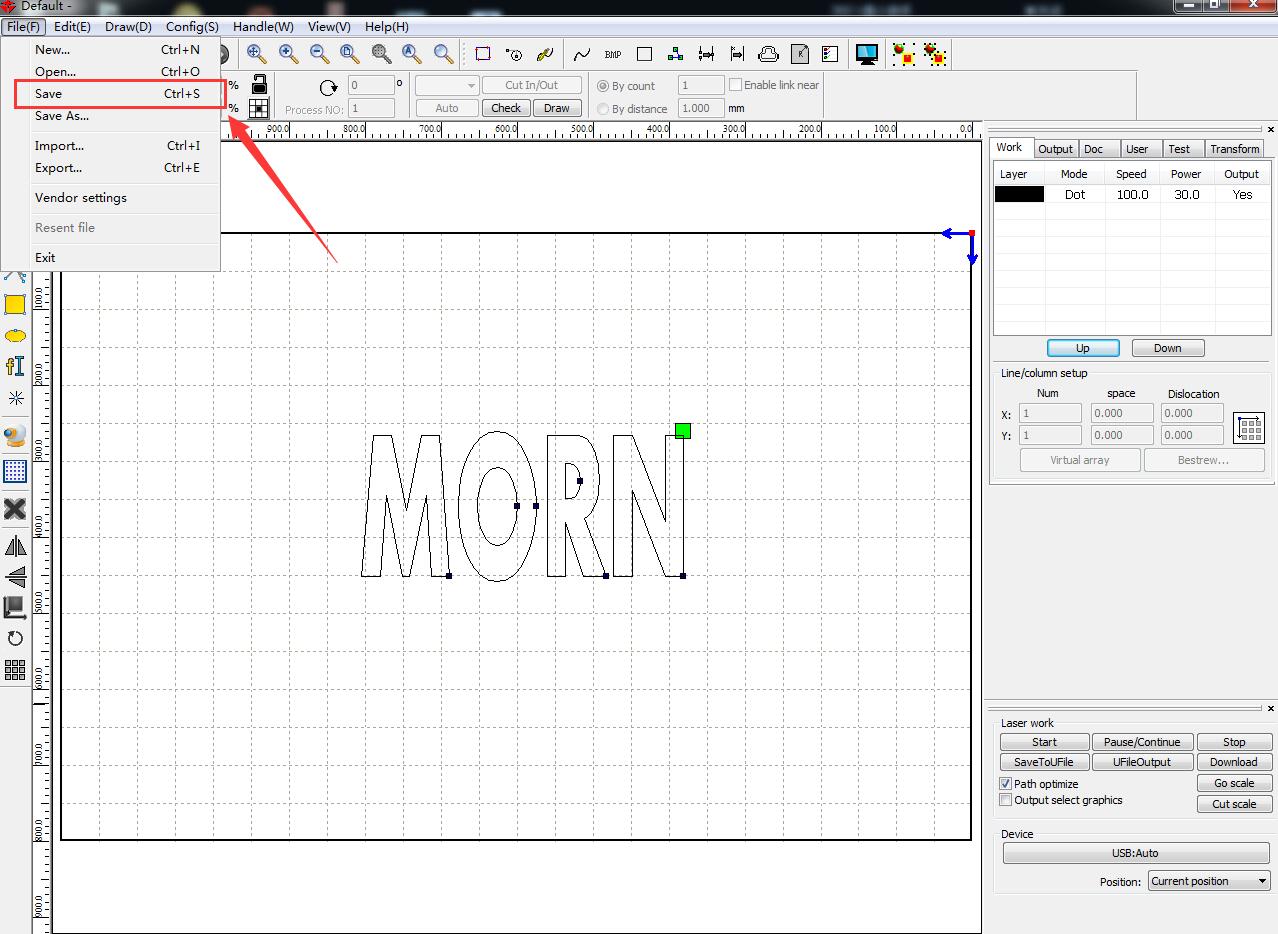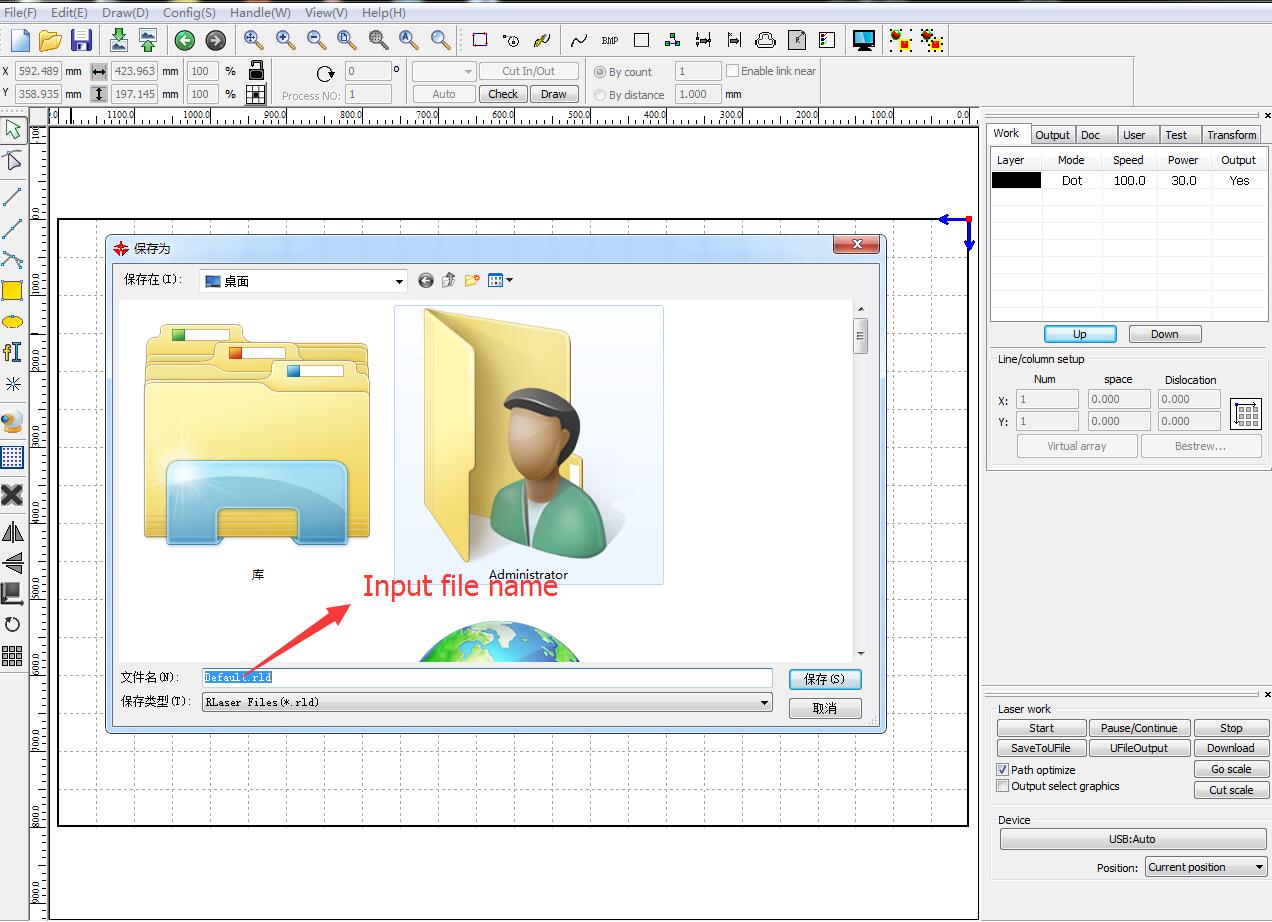 Enter the file name in the edit box, then click Save.

Our Morn team is sunny and positive, we will try our best to offer each customer the best service. If you have any question about the CNC router or laser machine you can contract us directly. We will try our best to help you.

---