Co2 Laser Cutter Processing Advantages
Time:Nov 15, 2016Author:Allen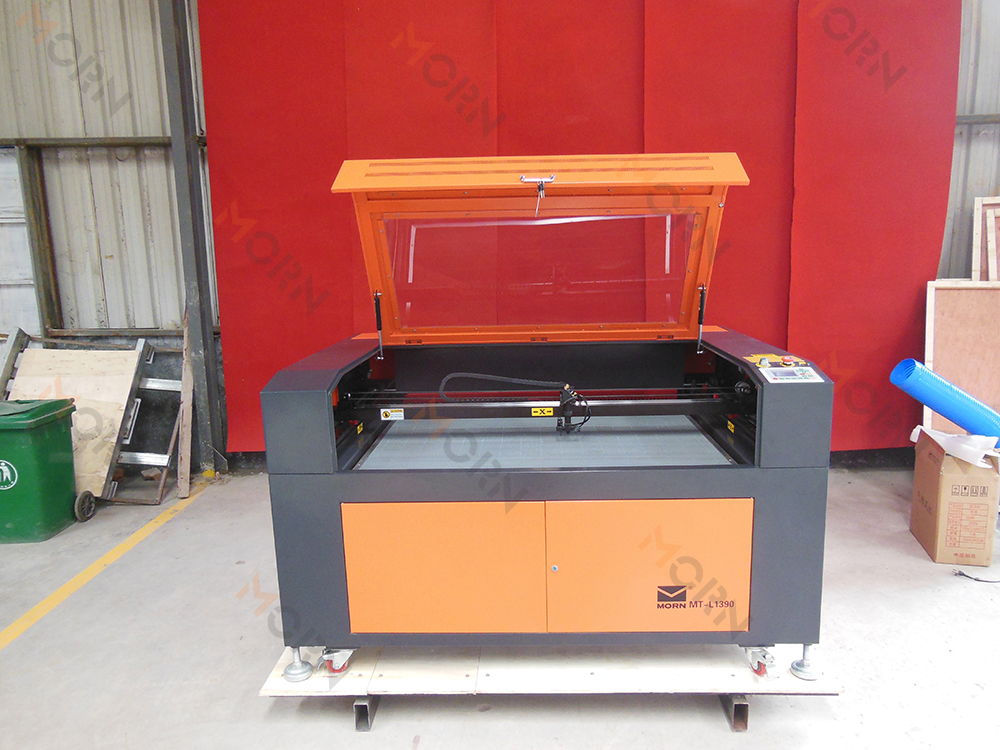 Laser cutting is a technology that uses a laser to cut materials, and is typically used for industrial manufacturing applications, but is also starting to be used by schools, small businesses, and hobbyists. Laser cutting works by directing the output of a high-power laser most commonly through optics. The laser optics and CNC (computer numerical control) are used to direct the material or the laser beam generated. A typical commercial laser for cutting materials would involve a motion control system to follow a CNC or G-code of the pattern to be cut onto the material. The focused laser beam is directed at the material, which then either melts, burns, vaporizes away, or is blown away by a jet of gas, leaving an edge with a high-quality surface finish. Industrial laser cutters are used to cut flat-sheet material as well as structural and piping materials.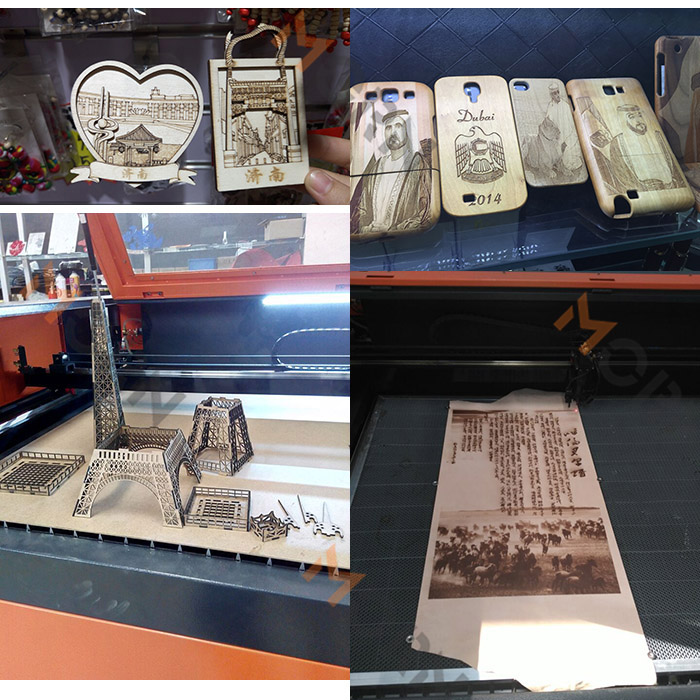 Laser cutting machine has many benefits when it comes to production of parts and products.
1.Precision: the machining precision can reach 0.01 mm.
2.Effect is the same: to ensure the processing effect of the batch.
3.High speed: can immediately engraver and cut in high speed according to the computer output pattern.
4.Low capital: no limited by processing quantity, for small batch processing services, laser processing is more cheap.
5.Small cutting seam : laser cutting slot is 0.1-0.2 mm in commonly.
6.Smooth cutting surface : laser cutting cutting surface no burr.
7.Suitable for large products processing: large products mould manufacturing cost is very high, laser processing does not need any mould manufacturing, can greatly reduce the enterprise production capital, raising the grade of the product.
8.Save raw materials: laser processing with computer programming, the different shapes of products to suit cut materials, maximize utilization rate of materials, reduce the enterprise cost.
9.Very suitable for the development of new products: once the drawing forming, laser processing can be done, immediately can get the object of the new product in the shortest possible time.

---