Two steps to help you check the authenticity of Raycus laser source
Time:Apr 21, 2017Author:April
Fiber laser marking machine is one of the most advanced laser marking equipment in the world nowadays, because the features of stable output power, great optical model, excellent quality of laser beam, fast marking speed and best marking effect and efficiency. Also, it is easy to operate, has no wearing parts, low power consumption. Raycus laser source has high peak power, high single-pulse energy and optional spot diameter and can be widely applied in the fields, such as marking, precision processing, graphic engraving of non-metal, gold, silver, copper and aluminum with altitude stress resistance, stainless materials without altitude stress resistance. So most of customers like choose it for their laser marking machine. But recently most of customer tell us they get the fake laser source. How could figure whether you get the really laser source.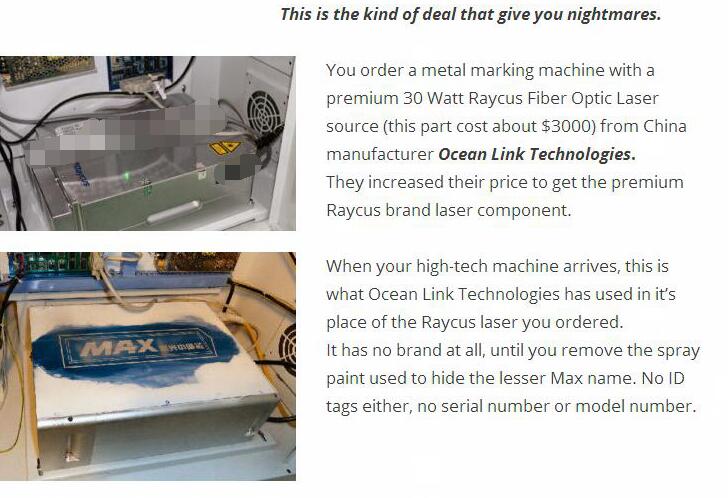 First, all the laser source has the test report from Raycus factory. You can ask the factory offer the laser source test report for your reference after finishing your machine. Then arrange the payment.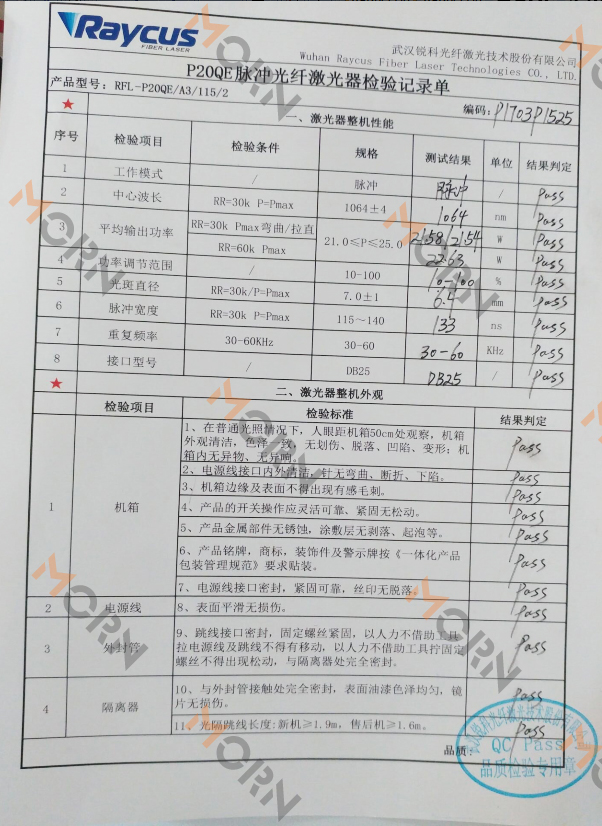 Second, all the laser source has their own serials number in the laser source. You can ask the factory to show you the number and check it on the Raycus website. The engineer will help you to check whether it is true or false.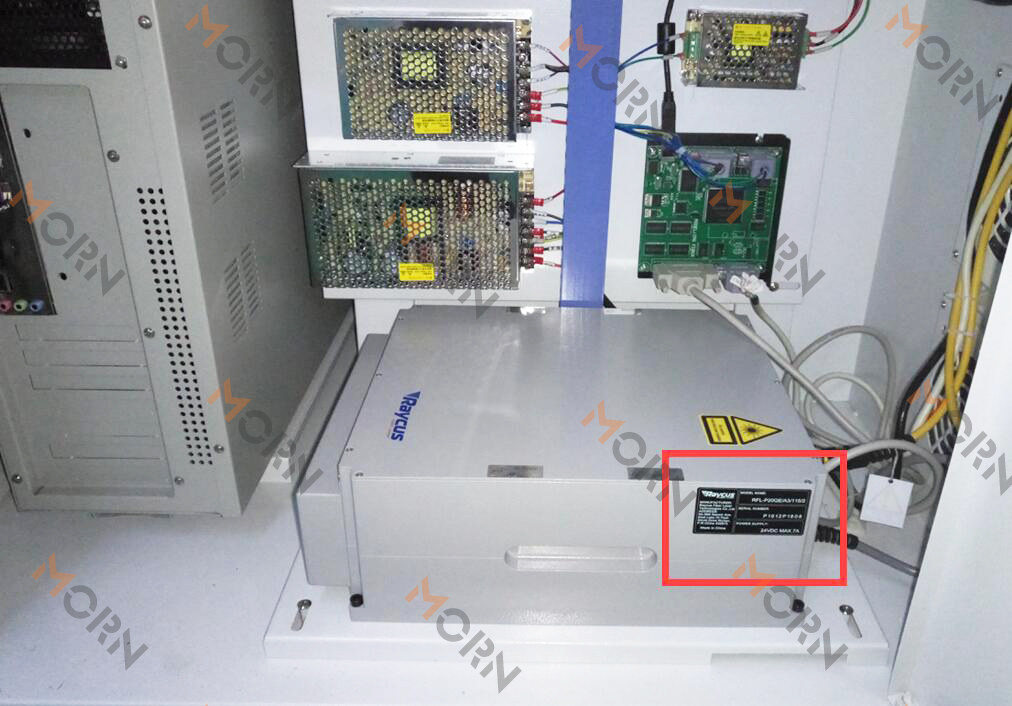 The two steps just our suggestions to help you get the true laser source from suppliers. But please kindly noted, you can not ask the supplier offer you so cheap price but the good machine with all high quality machine. Price based on the cost.Our Morn team is sunny and positive, we will try our best to offer each customer the best service. If you have any question about the CNC router or laser machine you can contract us directly. We will try our best to help you.
---