CO2 laser machine price for acrylic engraving and cutting
Time:Nov 14, 2016Author:Cherry
Morn co2 laser machine is professional in engraving and cutting kinds of acrylic. So it is widely used in kinds of industries. Such as the crafts shop, gifts workshop, models industry, advertisement industry, decoration industry, photographic industry, firniture industry, etc.
With Morn laser machines, you can both engrave the acrylic on surface or with depth. Meantime, you can also cut acrylic with clean and smooth edge.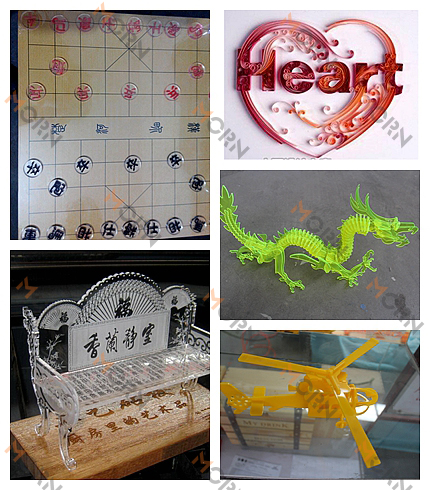 What factors will influence the laser machine price?
Mainly depend on the engraving or cutting work. Normally, if you just want to do engraving work. Then can choose the small power laser machine, and then the machine price will be cheaper. If you are mainly for cutting work, especially for thick materials cutting, then need to choose the bigger power laser tube. And then the machine price will be little higher.
Meantime, it is also depend on your materials' size. We have many kinds of laser machine models, such as the MT3050D, MT-L640, MT-L570, MT-L960, MT-L1390, MT-L1410, MT-L1212, MT-L1610, MT-L1325, MT-L1530, etc. The machine price are different with different model, while the model is depend on your materials' size. We also accept the customized machine model according your demand.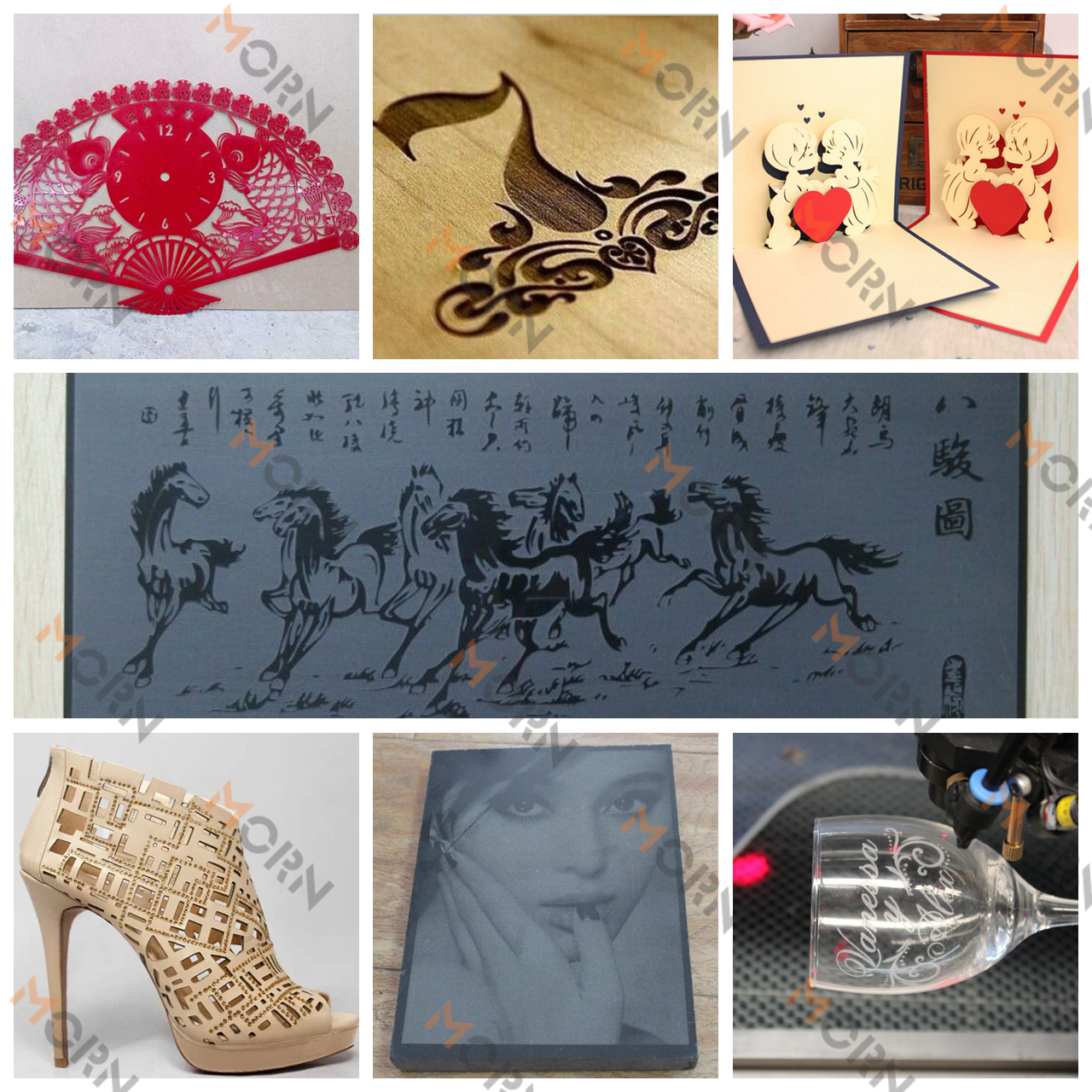 Does the acrylic laser mahcine can also use to other materials?
Yes, the acrylic laser machine can also engrave or cut other nonmetals. Such as wood, plywood, MDF, PVC, paper, plastic, PMMA, polymethy, plexiglass, perspex, leather, fabric, glass, stone, etc.
How to find the suitable laser machine?
You can tell me your materials information, your demand. Then we will offer according your materials' type, max materials size, and each mateirals' thickness, to recommend you the most suitable laser engraving or cutting machine specifications and price.

---