Some suggestion for safe operation of CO2 laser machine
Time:Nov 17, 2016Author:April
Recently, a lot of customer asked me about some suggestion for operation of laser engraving machine. Now let MORN help you. If you follow these tips, not only to avoid dangerous accidents and reduce maintenance costs, reducing down time of examine and repair, also can improve the credibility and the working life of the engraver machines.



1) Do not let the laser hurt your eye, even if lasers in close condition because there maybe occurred an error.
2) Any irrelevant total reflection and diffuse object is prohibited placed near the equipment, In case of laser directly reflect to the human body or flammable items.
3) The laser engraver should leave away from children, mental incompetence, and the people who not know the characteristics of laser to use, in this case, vulnerable to damage.
4) Because this kind of laser is invisible light, so strictly prohibited placed inflammable and explosive items near the laser, in case of deviation lead fires.
5) For invisible laser, we suggest to wear protection glasses when use.
6) The top cover plate must be cover when working, in case of the laser deviating and hurt people.
7) Starting up is prohibition When the voltage instability, or you must use a voltage stabilizer.
9) Cut off the power immediately If malfunction or outbreak of fire.
In a suspicious fault, do not operation. If you suspect the damage is existing, contact us for inspection, do not continue to operate.
10) Do not operation in wet environment.
Do not operation in explosive environment.
11) Keep the surface cleaning and drying.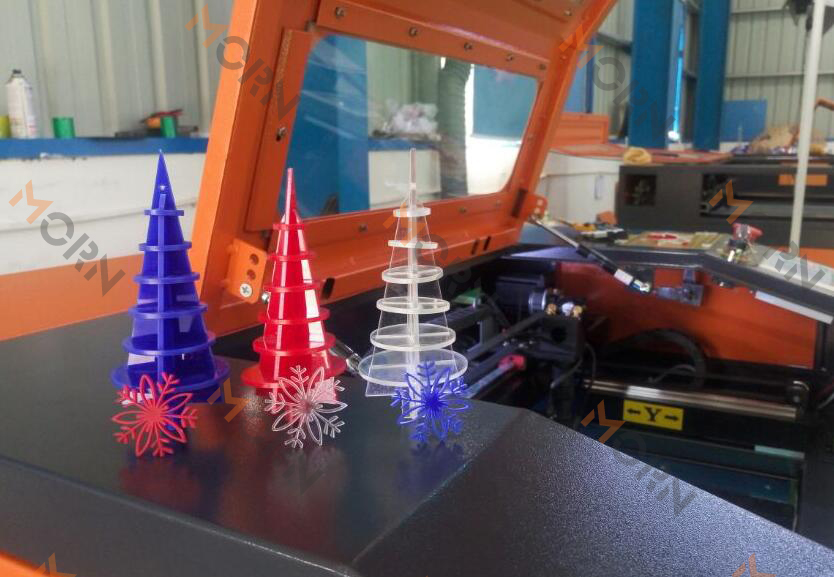 Morn has produced laser machine for many years, we have professional designer and technician in this area. Our Morn team is sunny and positive, we will try our best to offer each customer the best service. If you have any question about the CNC router or laser machine you can contract us directly. We will try our best to help you.
---