A Gift
Time:Aug 10, 2017Author:April
Mr. Kevin asked us to offer a writing about our father. I hesitated and didn't want to remind anything about him. My father has orange and black CO2 laser machine. It is small. He use his laser machine to process gift. Yes, we have a small gift shop. He use his old small engraver machine to cut paper, wood, acrylic to do the most beautiful gift for all of Children except me.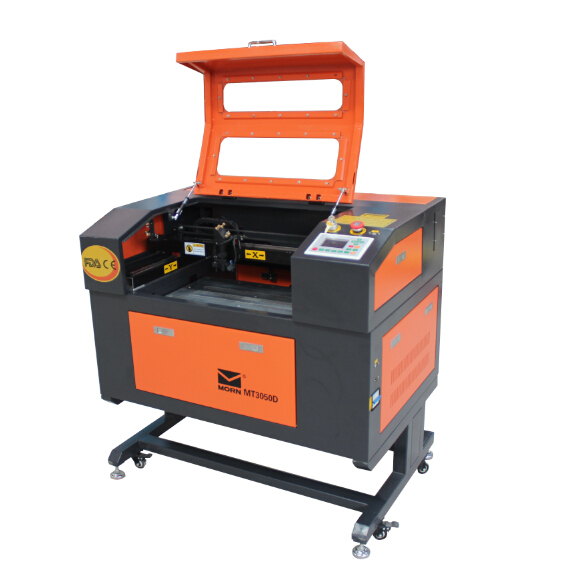 I am 18 years old. I will never envy that guys who can get their father's gift. My father always work very hard. He spent whole day for his lovely CO2 machine. I imagine many times that can play with him for whole day. But my dream very come true. Tomorrow I will be 18 years old. I will never need he hugged me and said love. I will never look forward to get a gift from him.


That is hot summer day, he sat with me on the old wooden stairs. He agreed me to visit his small factory and saw his old friend that CO2 laser machine. I was caught in the middle of circumstances. I hate that machine but I want to know the charm of the machine. Why my father want to stay with it for whole days.


It is old and normal machine. I still remembered that I met its fist time. My father asked me to use the machine to cut a paper. He design it by software. I think it is amazing when I press the start button. Only need to design it and put it into the machine. Then it can make a beautiful gift. It is birthday crown. My father put it on my head and said "Happy birthday". I smile and suddenly forgive him.



"This was my choice. I hope you can use laser machine to process your won gift. It can open your mind and enjoy it instead of getting the gift from me. But no matter what's your choice, I will stand with you." My father looked at me.


MORN ® team is sunny and positive, we will try our best to offer each customer the best service. If you have any question about laser machine you can contact us directly. We will try our best to help you.
---