Machine main specifications:
1. Laser cutting head is optional:
There are several laser cutting heads optional. Such as the Domestic Presite, Domestic Worthing, Domestic Empower, American Lasermech, Germany Precitec, etc. Meantime, machine with auto focus height follower means if the metal sheet have little wavy surfaces, the focus height follower can ensure constant distance between the focal lens and plate to ensure the cutting accuracy. This laser head is good sealed, high pressure resistant, auto-tracking system and anti-crash and stop system can protect good cutting quality and longer the life of lens.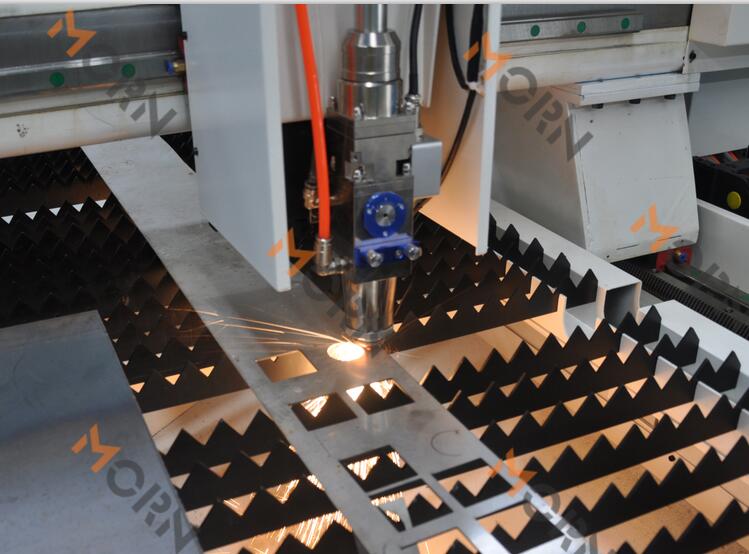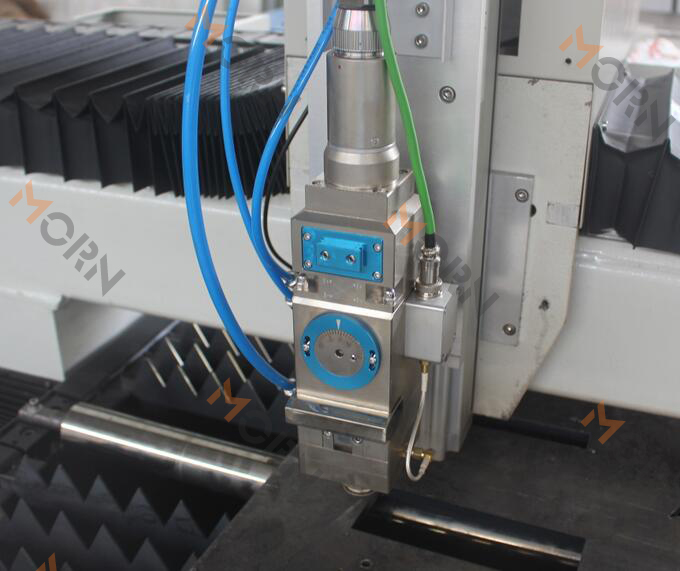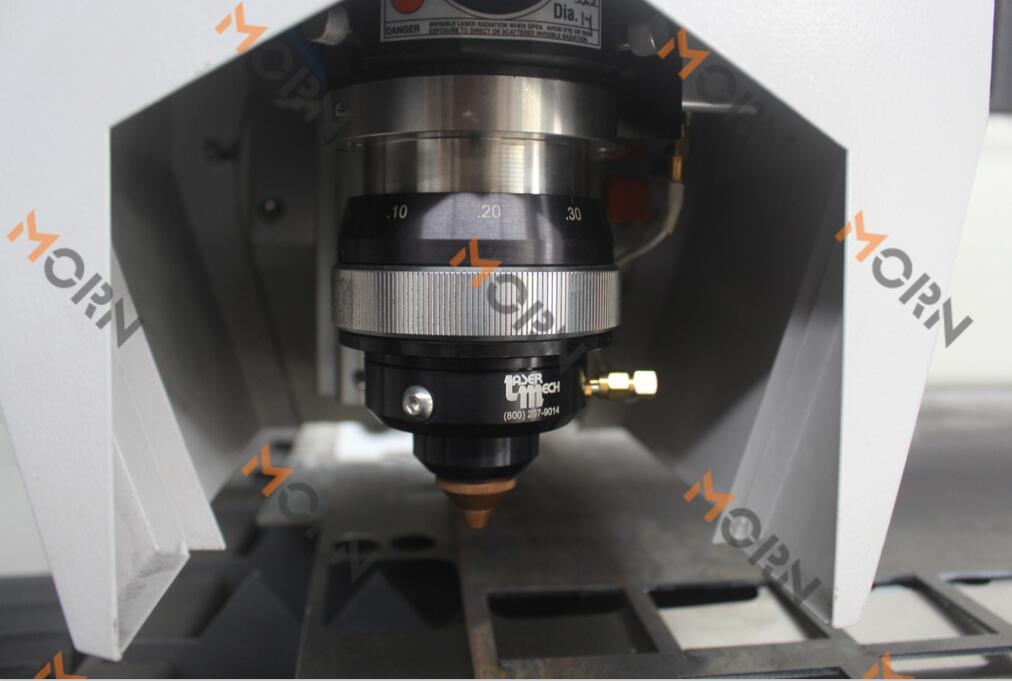 2. Laser source is optional:
Domesitc Raycus laser source, Germany IPG laser source and American Nlight laser source are optional. The laser source brand are mainly depend on your work demand. For example, if you just want to cut kinds of steels, Domestic Raycus and Germany IPG are both okay.
While if you are also plan to cut high reflection materials. Such as brass, aluminum, silver, gold, etc. Have to choose the American Nlight laser source. As Nlight is professional design for high reflection metals.
Meantime, the laser source power is optional, according your materials cutting thickness.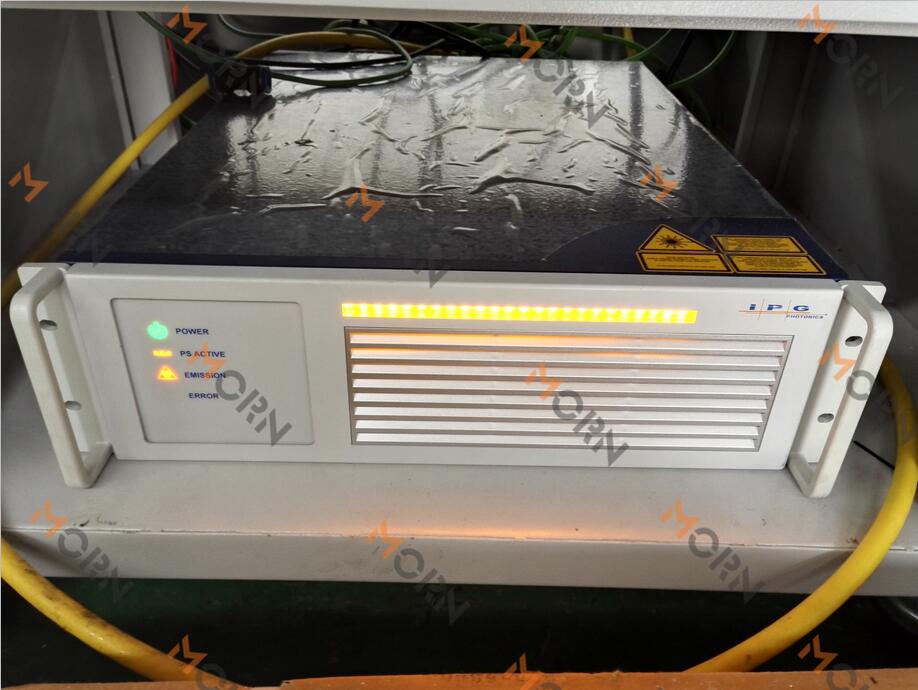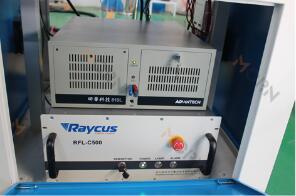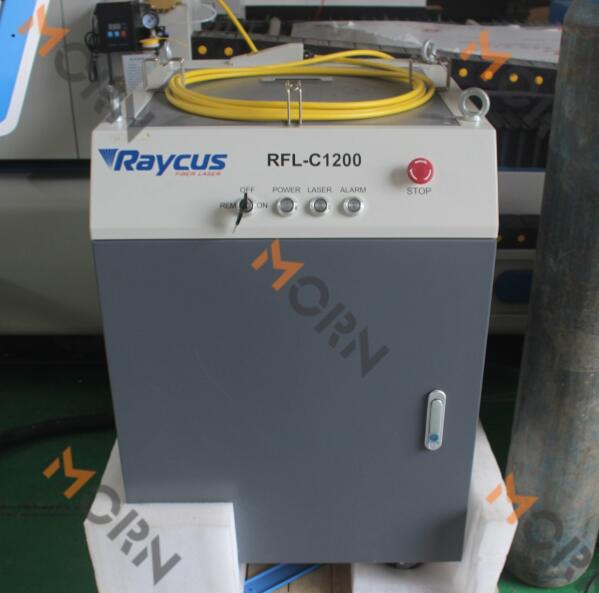 3. Japan Servo Driver and motor system:
Adopt the Japan servo driver and motors. Ensures the possibility of realizing extreme precise positioning with the excellent dynamic response acceleration property and closed loop control method, and that makes moving positioning mechanism operate smoothly, reliably and free of maintenance.

4. Control System:
Industrial computer control with offline function. Easy operation and automatic programming. Including UPS function to protect your computer. When suddenly power off, you will have some time to save your files in the computer. Meantime, there equipped with DSP offline operation tool. Which could let you operate the machine more easier offline.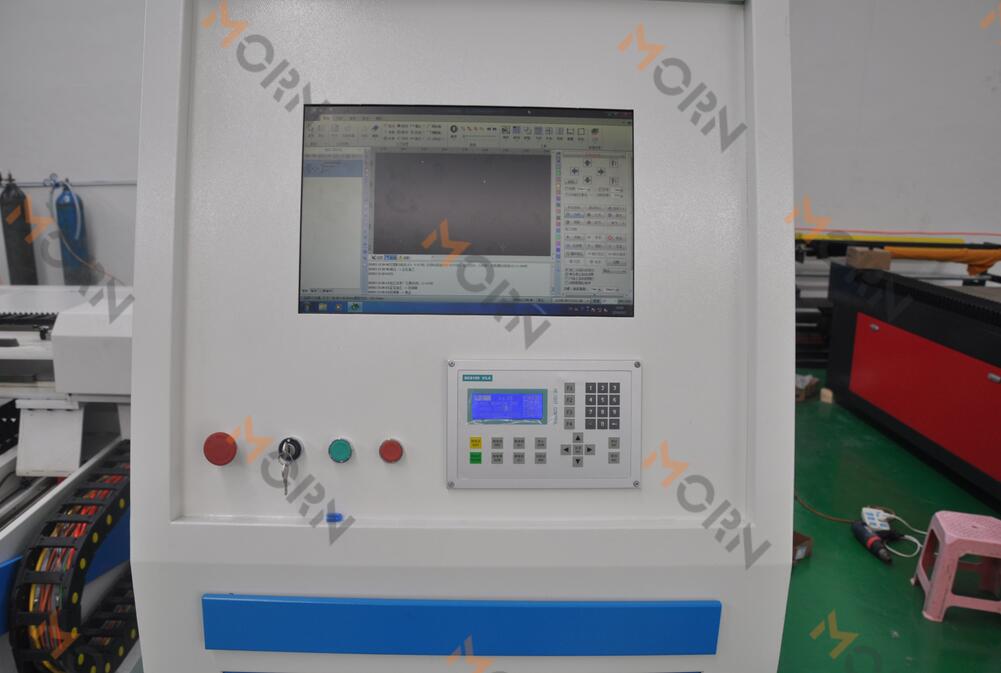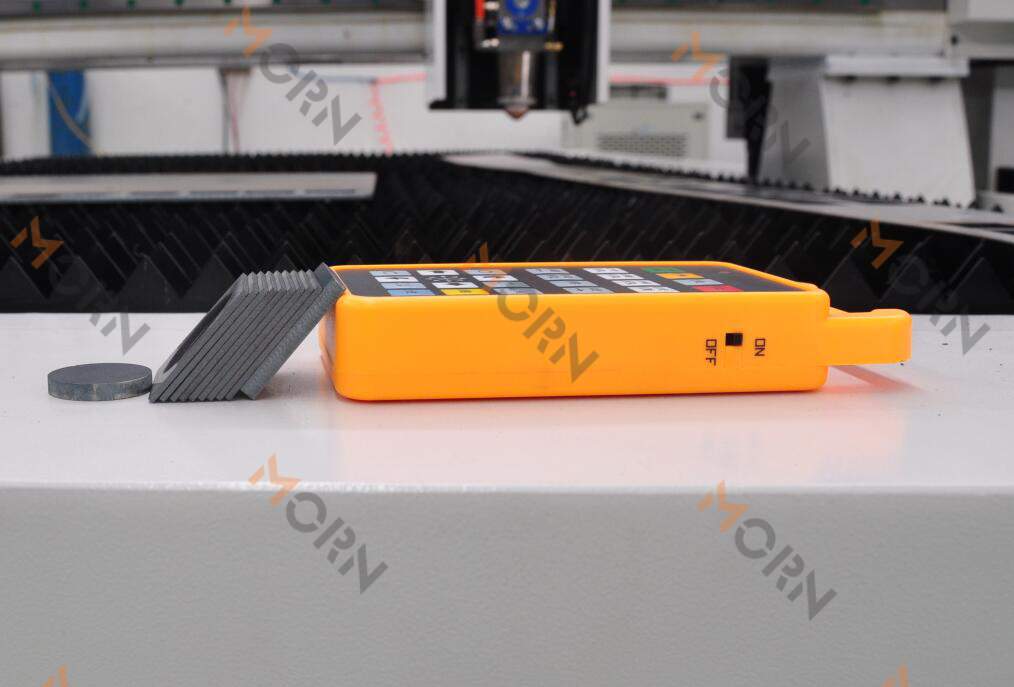 5. Up-down Worktable:
We equipped this machine with Up-down worktable. Which is more easier opeartion. Especially easier for put and off the thick/heavy metal sheets. It will save the engery of person. Meantime, it is protect the metal materials away from the scratch, when put the materials on the sawtooth table.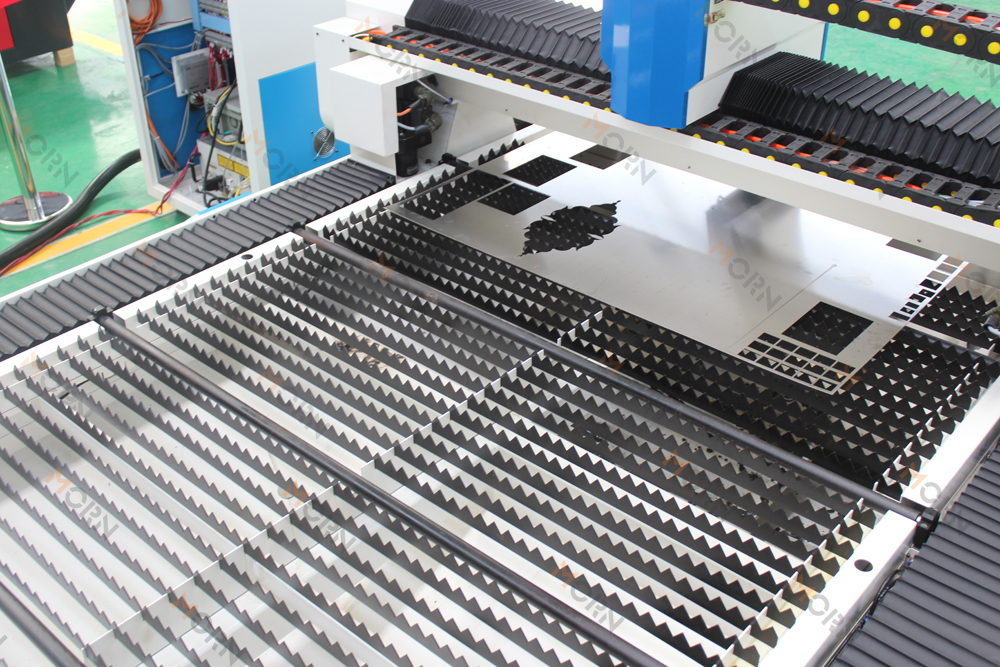 6. Constant Temperature Cooling System:
The constant temperature of the refrigeration unit in digital chart shows, while water temperature more than a specified temperature, it will automatically refrigeration; while water temperature below a specified temperature it will automatically stop.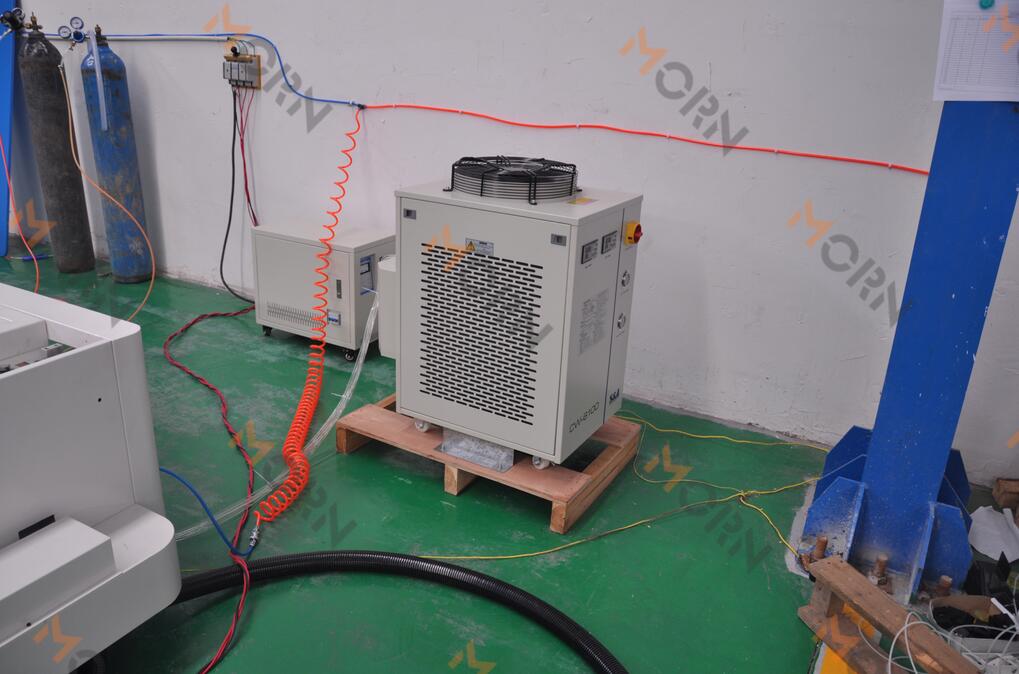 7. Oiling and Gas assistance:
Machine with oiling injection system and Gas assistance equipment. Which let your machine working more smooth. And the gas could assist you do the cutting work more easier and nice cutting performance.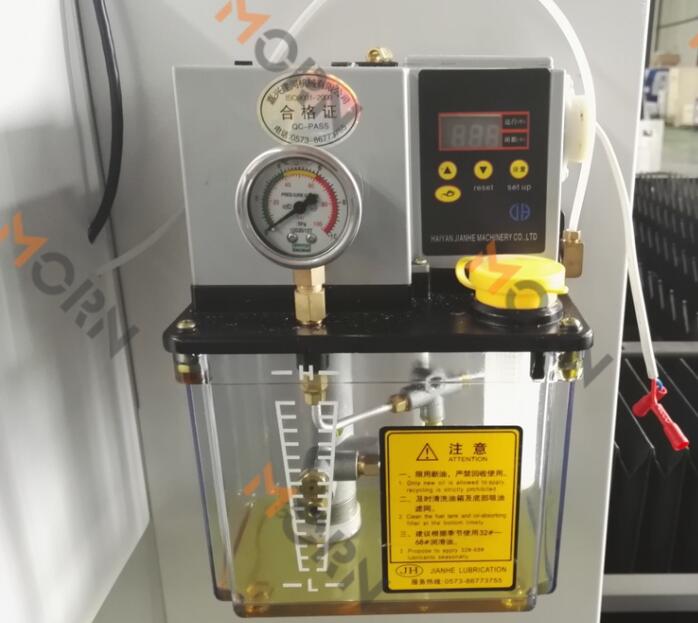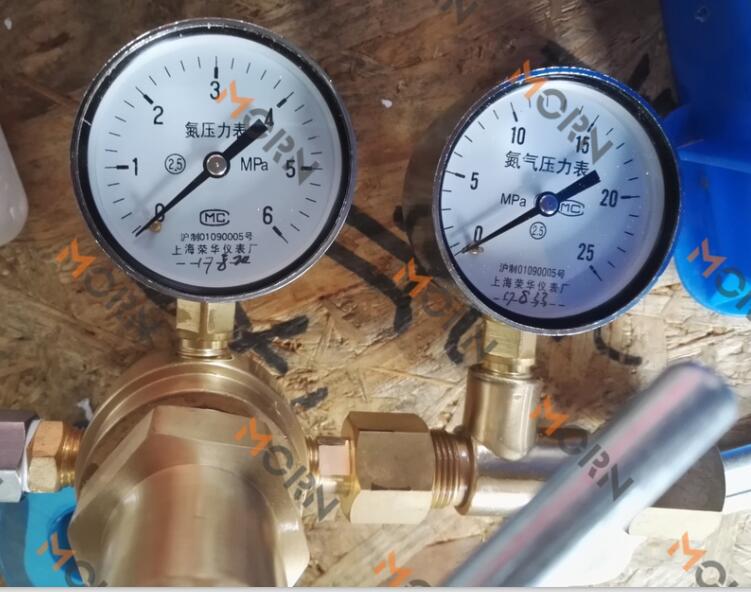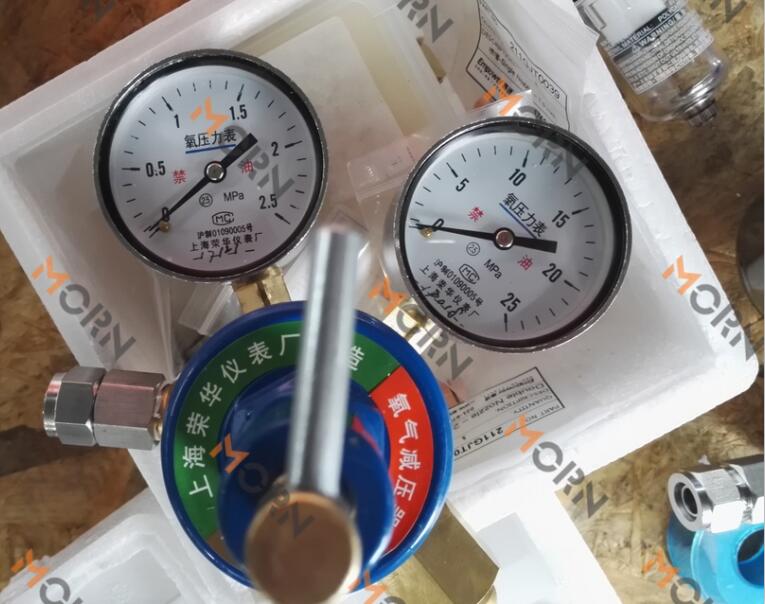 8. Machine Heavy Frame:
Our machine frame are high speed heavy frame, with thick iron. Each machine framed were under strictly high temperature quenching aging treatment. To ensure our machine without shape changing even use several years. Meantime, during the machine assembling, we use the professional instrument to ensure our machine vertical and horizontal. So our heavy machine frame could well ensure the cutting accuracy, working stability and nice cutting performance.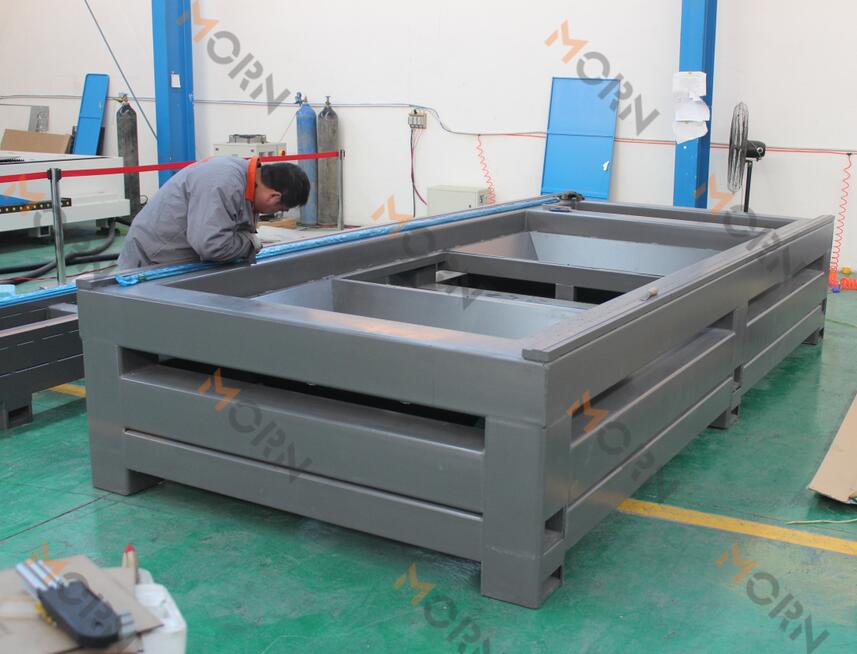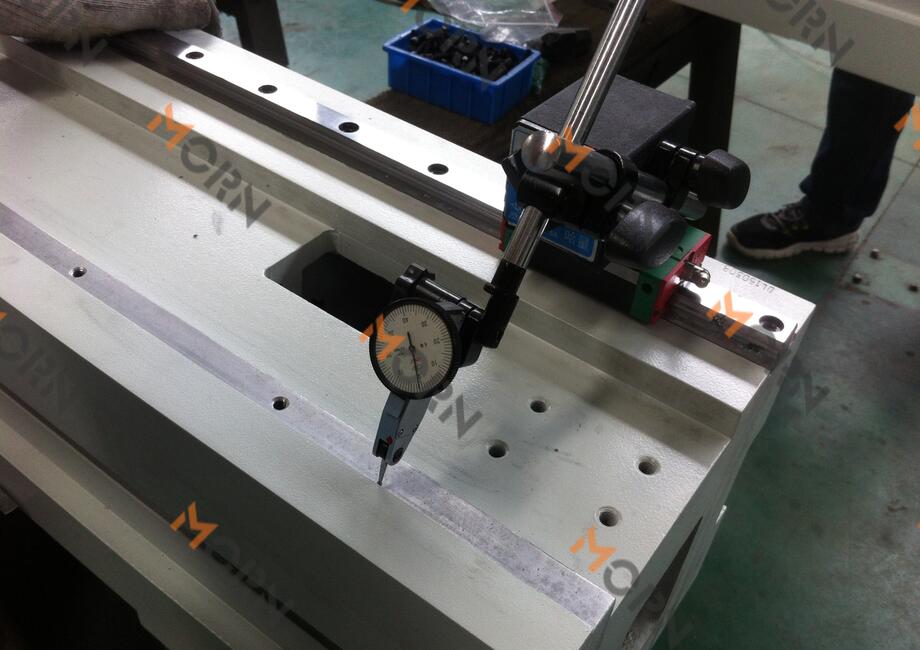 Main features for Morn fiber laser cutting machine:
1. Excellent path quality: Smaller laser dot and high work efficiency, high quality.
2. High cutting speed: cutting speed is 2-3 times than same power CO2 laser cutting machine.
3. Stable running: adopt top world import fiber lasers, stable performance, key parts can reach 100,000 hours;
4. High efficiency for photoelectric conversion: Compare with CO2 laser cutting machine, fiber laser cutting machine have three times photoelectric conversion efficiency.
5. Low cost: Save energy and protect environment. Photoelectric conversion rate is up to 25-30%. Low electric power consumption, it is only about 20%-30% of traditional CO2 laser cutting machine.
6. Low maintenance: fiber line transmission no need reflect lens, save maintenance cost;
Advantages for Morn fiber laser cutting machine:
1. Excellent beam quality (light-concentrating beam from optical fiber)
2. Simple, compact, electrically and optically efficient (small footprint and low power consumption by fiber amplification than co2 machine)
3. Compatibly powerful and reliable (realized by high brightness, high power semiconductor lasers as pumping light)
4. 3 years warranty for machine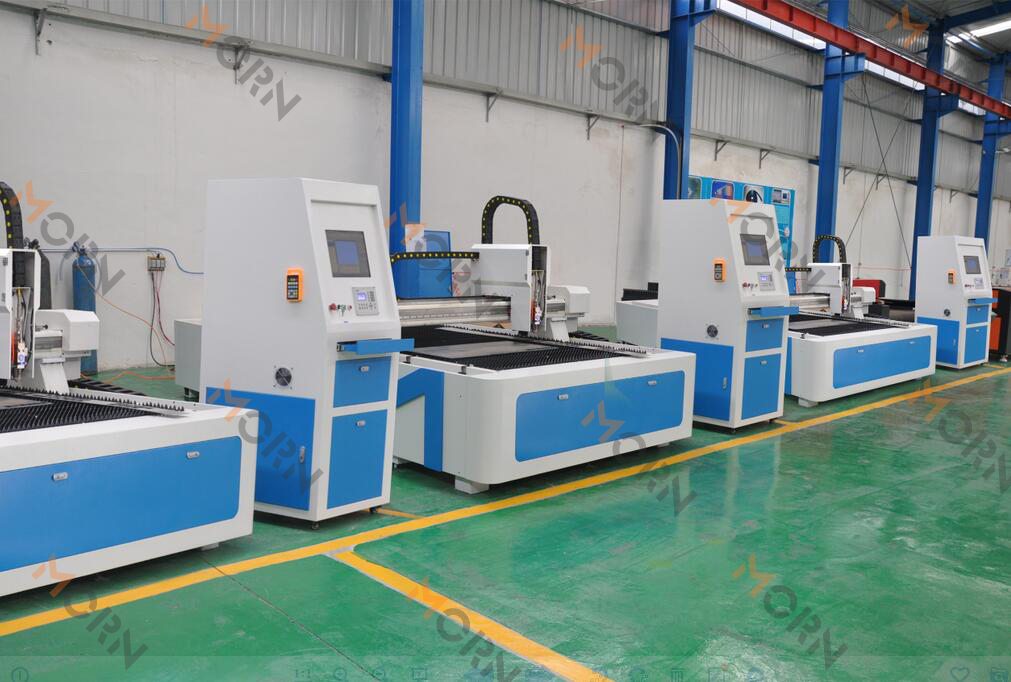 Working video for reference:
Application materials:
Applicable for high-speed cutting on many kinds of metal sheet plates such as stainless steel, mild steel, carbon steel, galvanized sheet, electrolytic plate, steel, some of alloy plates, etc.
Meantime, it can also use to cut cylinder round tube, or rectangle metal tube. With cylinder rotary device addation.
And it could also to cut high reflection metals, such as brass, aluminum, copper, silver, gold, etc. When equipped with American Nlight laser source.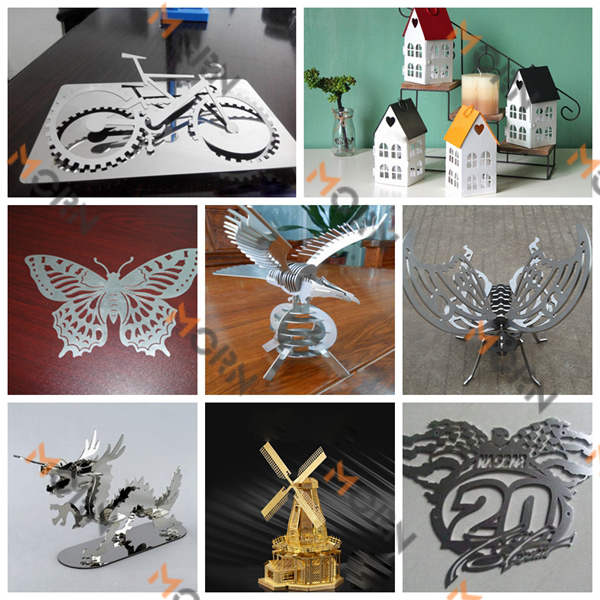 Application industries:
Morn fiber laser metal cutting machine is widely used in advertisement, kitchen appliance, electric control box, high-resolute device, mechanical equipment, electrical equipment, lighting, posters, auto parts, display equipment, hardware and metal processing.