The fiber laser marking machine is widely used for automobile parts, medical equipment, electronic components, hardware, jewelry, crafts, packaging, etc.


For both metal and non-metal materials, the possibilities are endless: stainless steel, carbon steel, aluminum, copper, chrome, silicon wafer, plastic, leather, and many more!

1.Opened fiber marking machine over-see photo.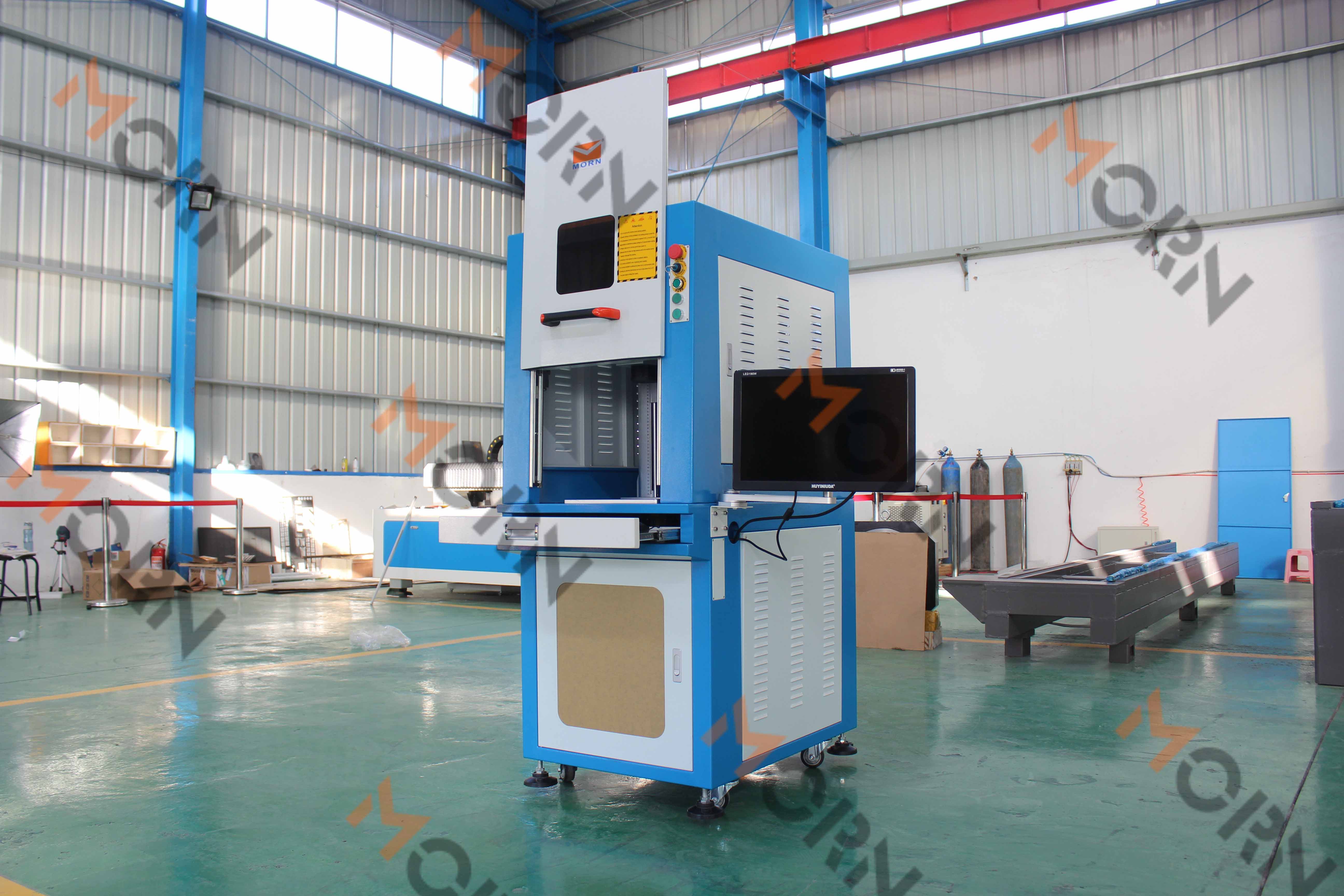 2. Machine working situation inside. You can see the 2D working table and the laser head with lift inside.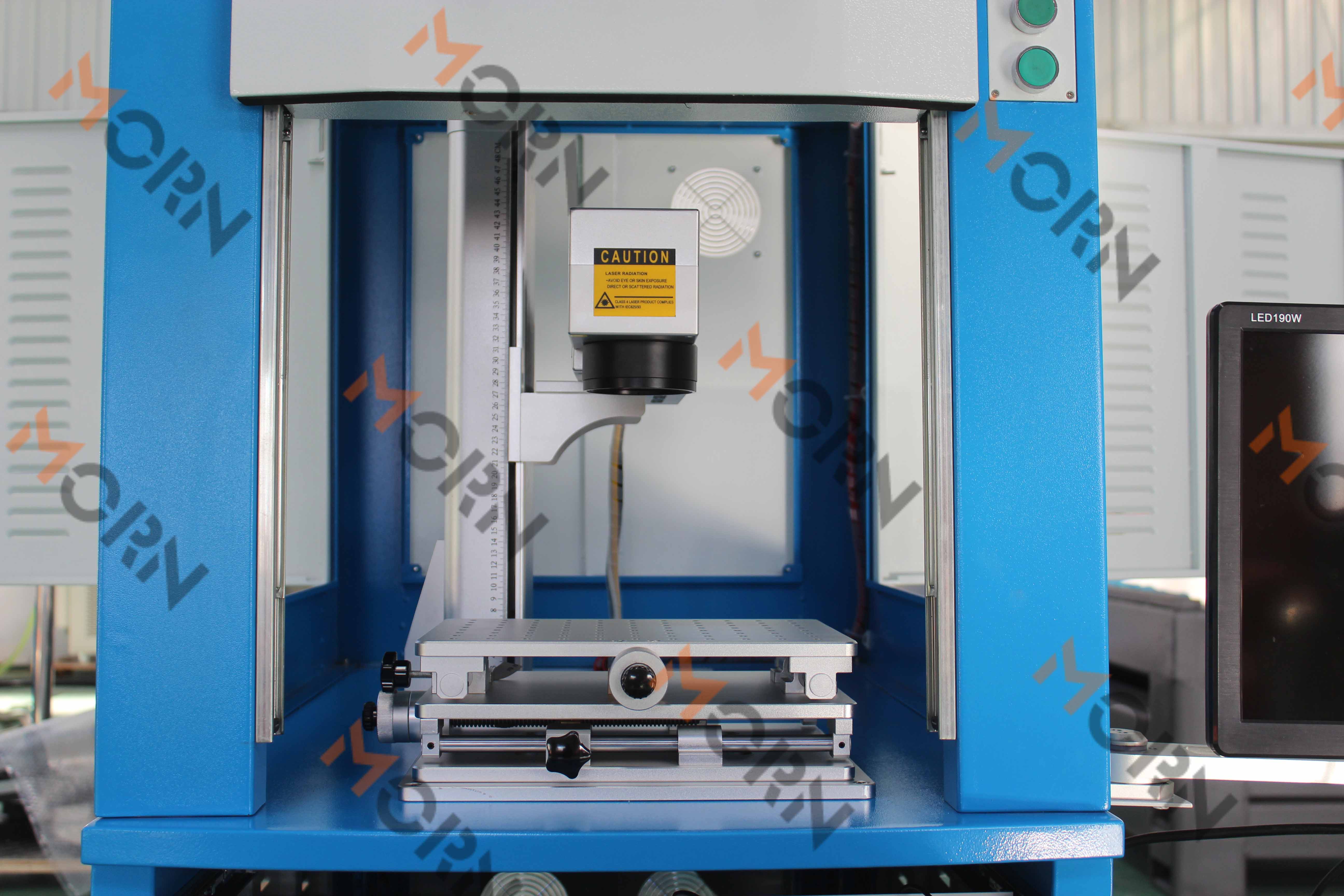 3. Machine electric buttons on the machine cover. The red one is the Emergency button. The first green button control the scanner power. The left two green buttons are the electric up and down button.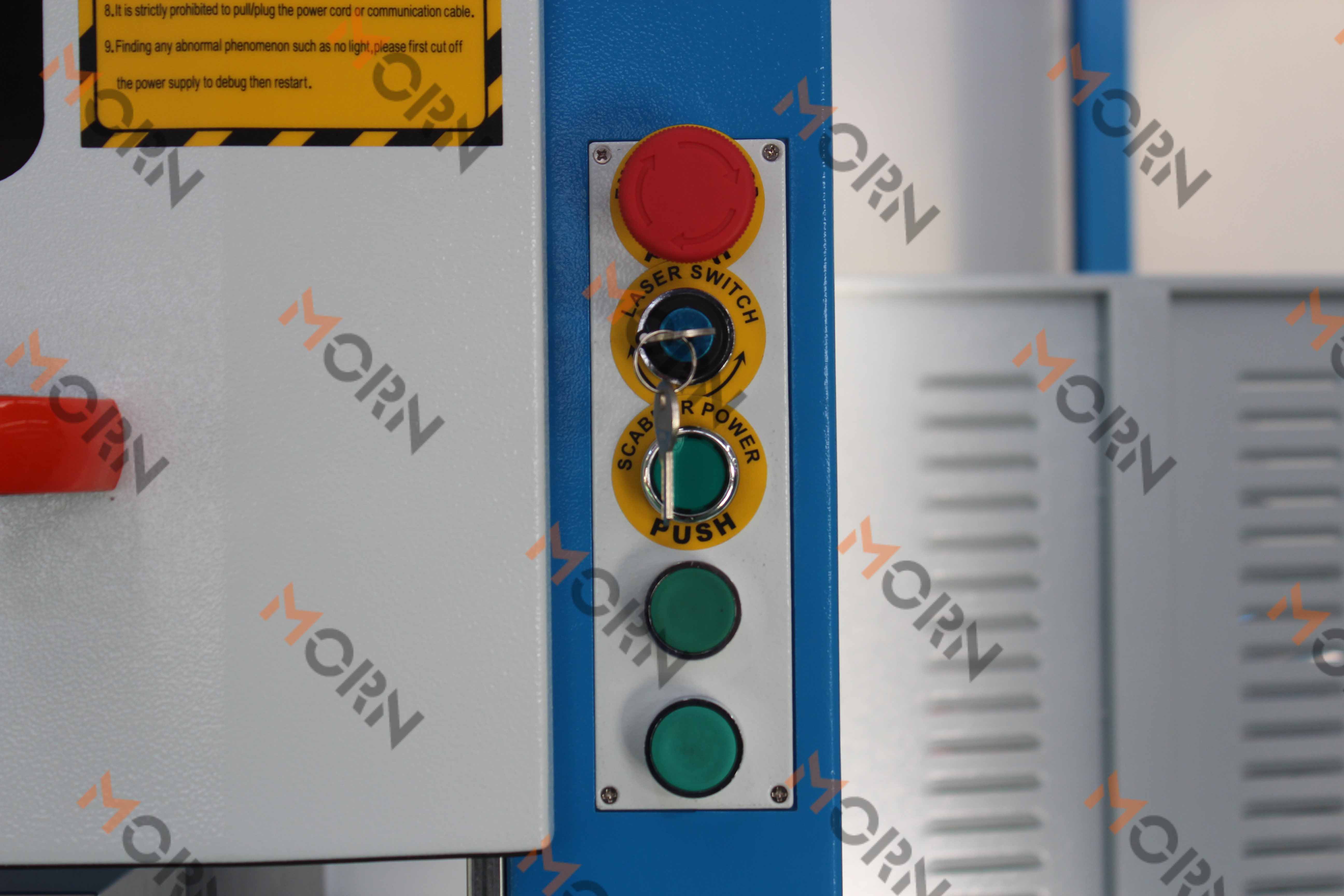 4. 80mm diameters rotary for various of round products marking.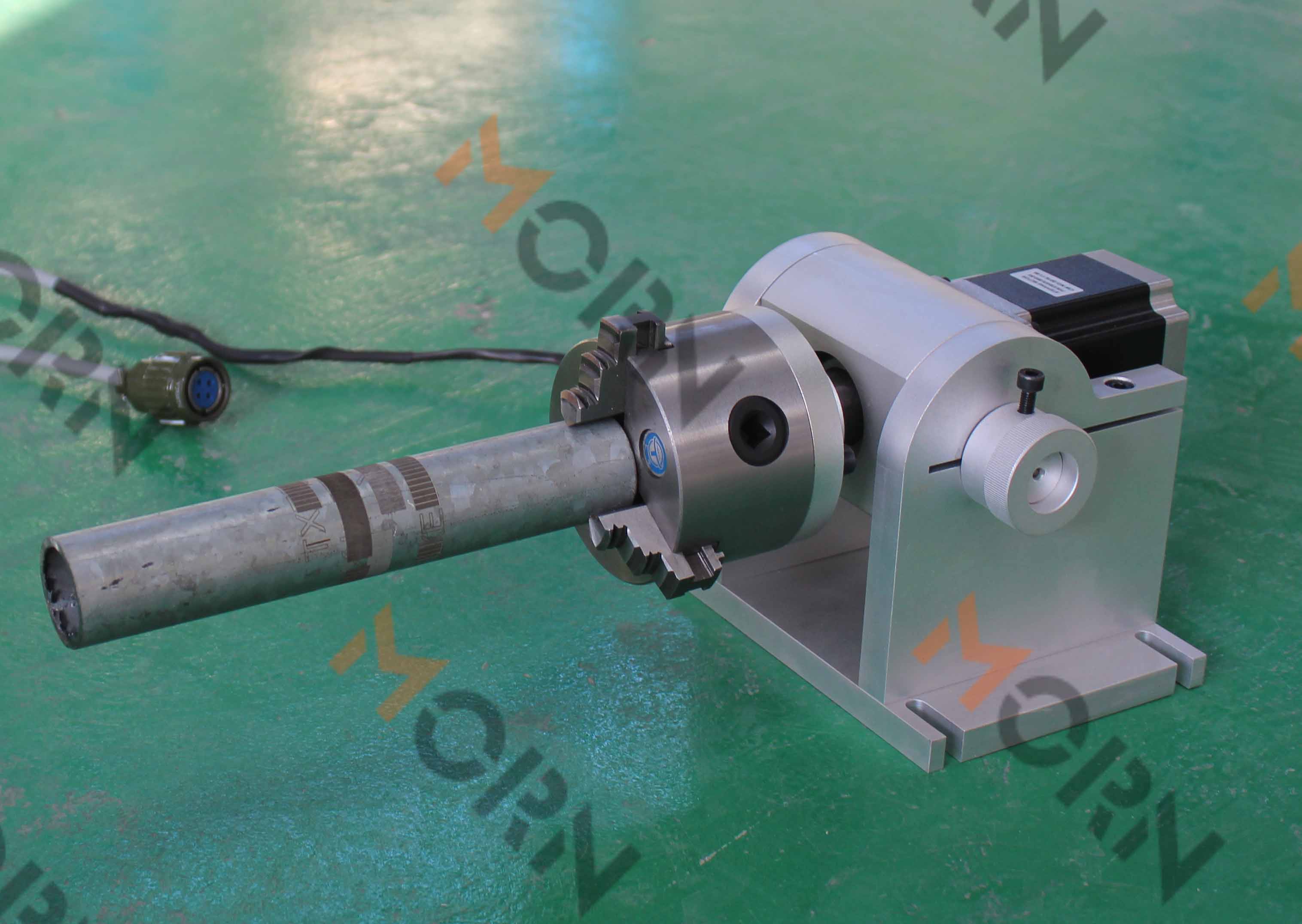 Applicable material: Fiber laser marking machine is professional for both metal and some non metal material marking. Such as stainless steel, carbon steel, Aluminum, Copper, Chrome, Anodized Aluminum, Silicon Wafer etc as well as lots of non metal materials, like plastic, leather, etc.
Applicable Industry: This series machine is widely used in metal field and some non metal field, such as automatic parts industry, medical Equipment, electronic components, IT industry, hardware industry, precision apparatuses, jewelry, Crafts, high-low-voltage appliances, packaging industry, etc.