This machine has a ton of great features:

- Auto-feeding, which increases efficiency
- Perfect for large rolls of material, like fabric or rubber
- Can cut fabric in a variety of thicknesses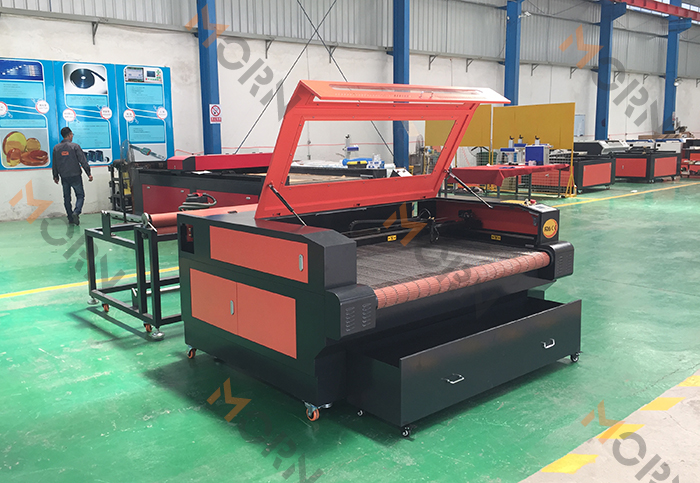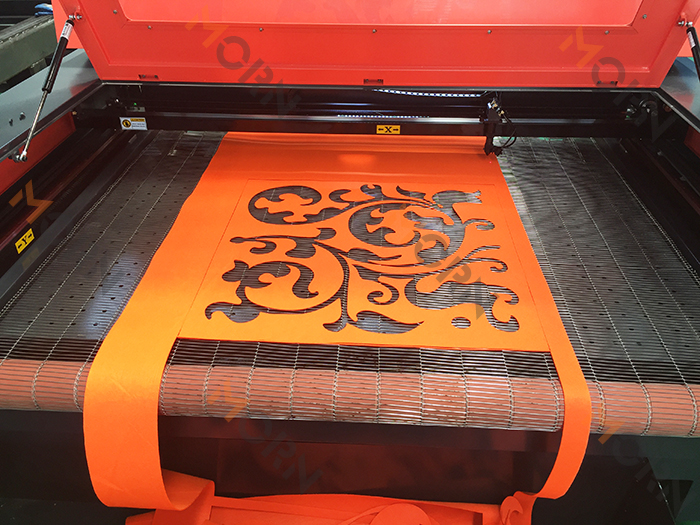 Automatic feeding system greatly increases efficiency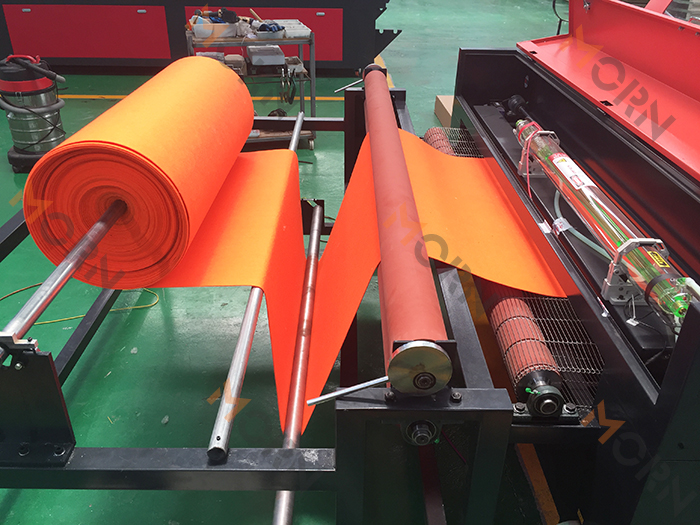 Feeding system adopts special words with mesa, pedrails automatic feeding device, convenient processing objects move freely on the surface of the cutting machine.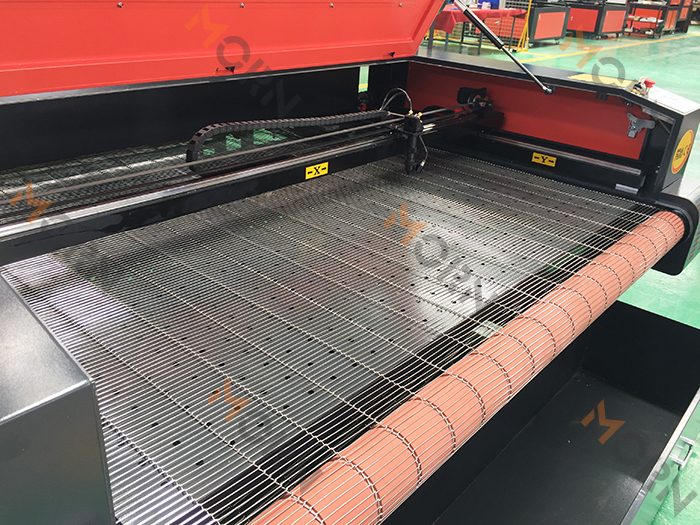 The MORN fabric laser cutting machine is widely used in various industries, including advertising, arts and crafts, leather, toys, garments, upholstery, embroidery, packaging, paper, etc.

This machine in particular is a great choice for mass producing applique embroidery, as well as cutting carpet, car mats, and other fabrics.

In addition to cloth and leather, the material possibilities are endless: ceramic, glass, rubber, marble, jade, wood, bamboo, etc.