CO2 Engraving and Cutting Machine​
MORN CO2 Engraving and Cutting Machine offers precise and aesthetical engraving and cutting of non-metal materials. It is suitable for both home and commercial purposes, and widely used for fine engraving and cutting, hollow carving of acrylic, leather, paper,  MDF, rubber, organic board, two-color board, wood board, bamboo products, glass,  cloth, resin, plastic, rubber, ceramic tile, crystal, bamboo, organic glass and other non-metallic materials with various texts, graphics, images, trademarks, etc.
Cover Open Protection: it will automatically cut off the power when the cover is open, which protects the human beings from radiation or hurt by the laser, increasing the safety, stability, and reliability of use and maintenance.
Water Cooling Protection: to avoid the damage of the laser tube due to high temperature, the machine will not work if the water chiller is not connected.
Red-dot Positioning: the machine uses a red light indication method to achieve precise positioning of the laser beam.
Breakpoint Continuous Engraving: it will continue working from breakpoint after the power is on again.
Worktime Preview Function: it can demonstrate real working time with accuracy up to the millisecond level, and also support dynamic display of machining path and coordinate points, real-time display and tracking of machining progress.
Product catalog? Price? More videos?
Welcome to contact us online or leave a message!
| | | |
| --- | --- | --- |
| Model | MT-L960 | MT-L1390 |
| Working Area | 900*600mm | 1300*900mm |
| Laser Output Power | 60-100W | 80-150W |
| Worktable | Aluminum blade/Honeycomb worktable |   |
| Positioning Accuracy | <0.01mm |   |
| Engraving Speed | Max. 500mm/s |   |
| Graphics Formats Supported | BMP,PLT,DST,AL,DXF,PNG, JPEG, GIF, etc. |   |
|   | (approx. 20 types of formats) |   |
| Power Supply | AC110V/220V  50HZ/60HZ |   |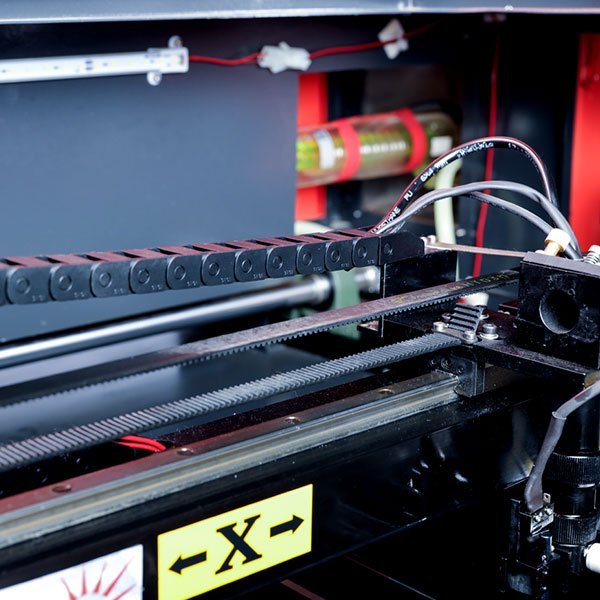 High accuracy and efficiency, save your time for focal length adjusting;
Red-dot positioning visualizes laser position and working dimensions.
Imported optical lens, beam transmission up to 99.3%, 14% higher than the common lens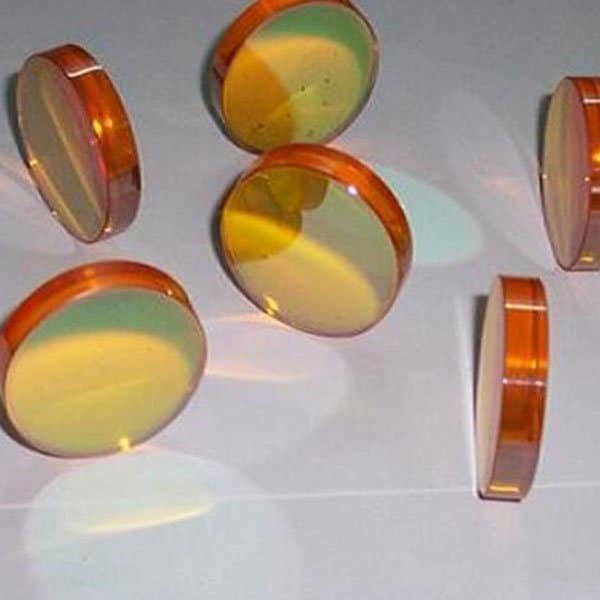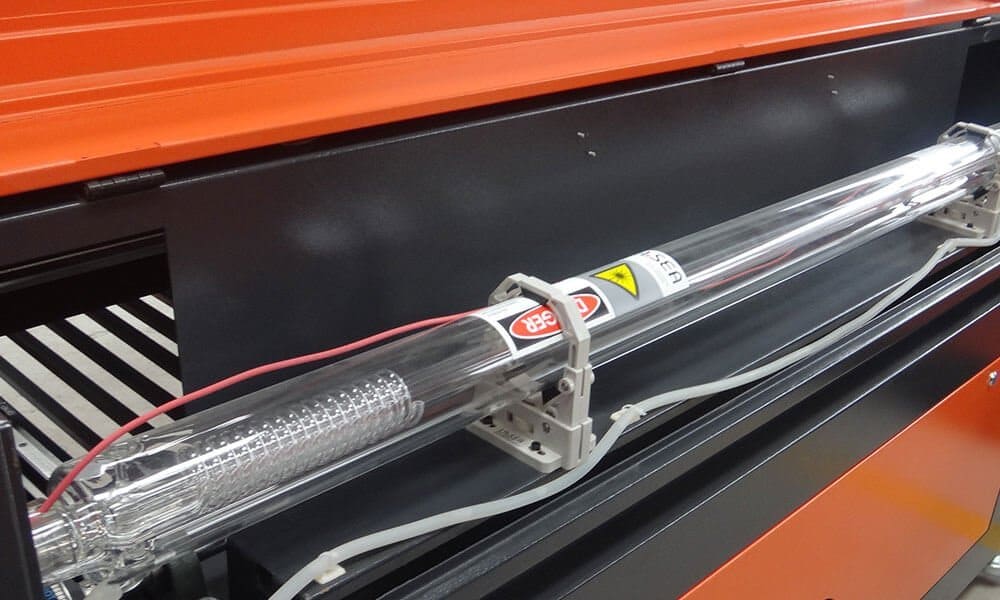 Germany Glass Tube;
40% higher laser power than common laser tuber of the same length;
Lifetime lasts up to 10,000h.
Ethernet(10/100M) and USB2.0 transmission(support offline works);
Optimized engraving and cutting path;
Dynamic display of the whole processing progress of the graphics;
Support breakpoint continuous engraving and cutting.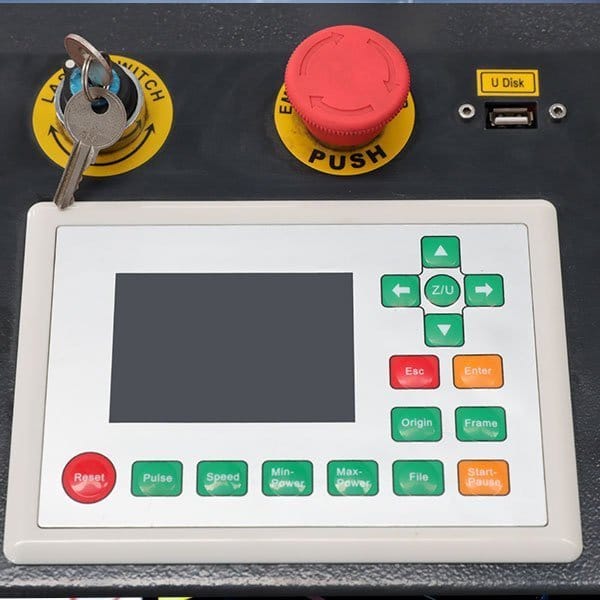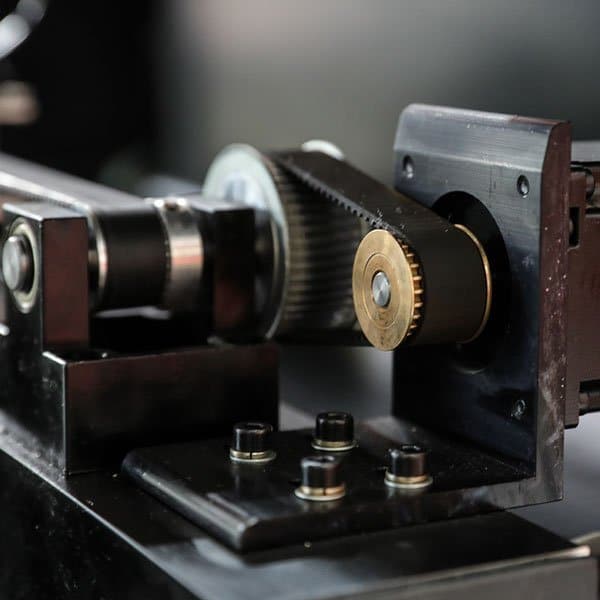 High Dynamic Drive and Motor​
Different vibration strategies for low speed, medium speed to ensure smooth and reliable;
Operation of the motor within full speed range;
High reliability with overvoltage and overcurrent protection;
Large-torque, smooth running with low heat.
Used for machining hard materials such as acrylic, wood, bamboo, MDF, etc.;
Load capacity:max.30kg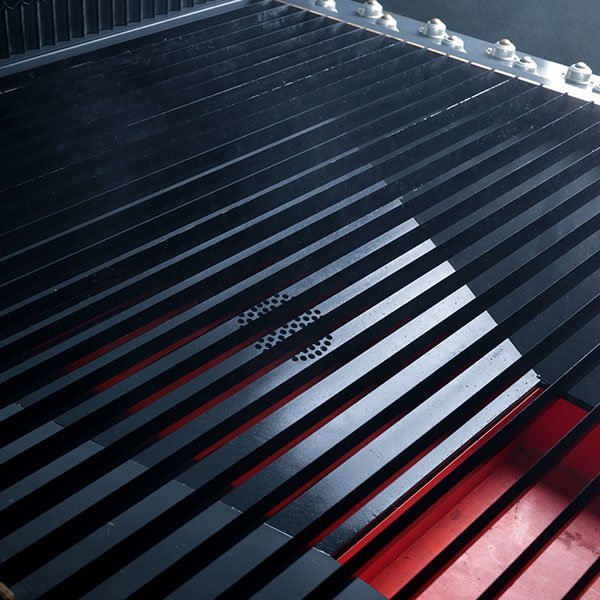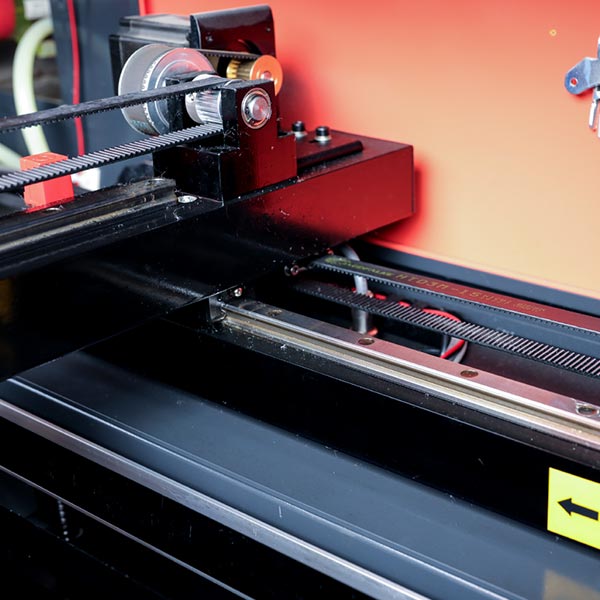 Made of TPU and stainless steel wire;
Stable size, flexible, low pre-tension, low noise, wear-resistant;
Linear speed reaches 80m/s.
Original Taiwan PMI Linear Guide Rail​
The linear guide ensures precise processing of delicate and complicated designs, high location accuracy(up to 40um);
Less abrasion, which can maintain accuracy for a long time;
Good performance for high-speed movement, greatly reducing the required driving force.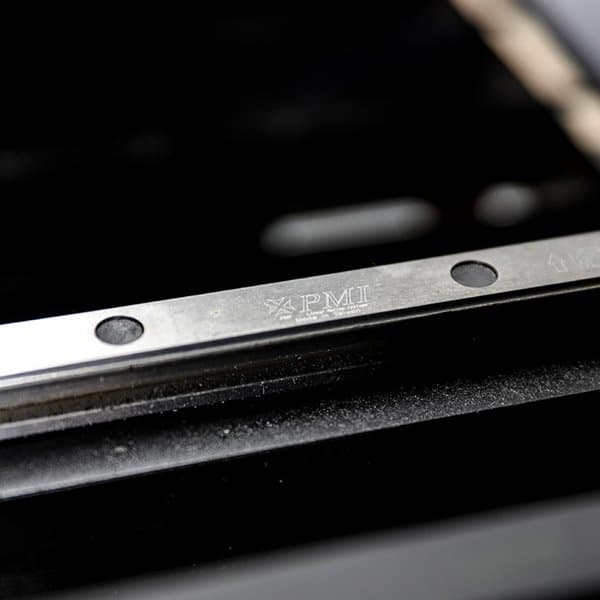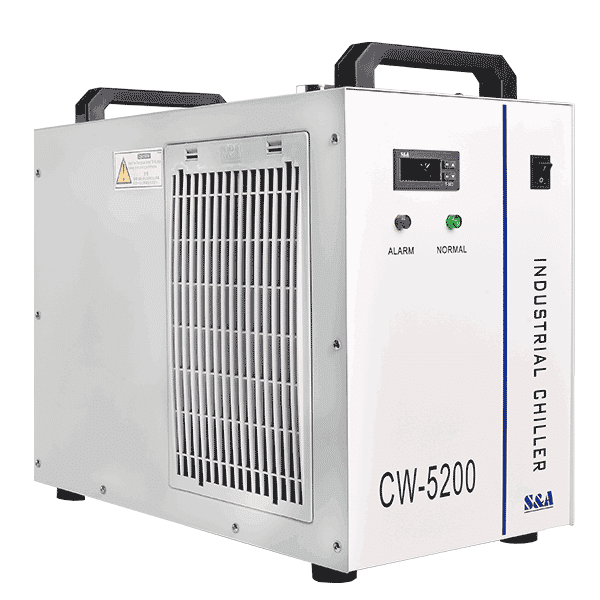 Industrial Water Chiller​
Intelligent dual temperature dual control mode to satisfy different needs of the fiber laser device and the optics;
Temperature control accuracy:±0.3℃
Multiple alarm protection
Long life and durability, easy to operate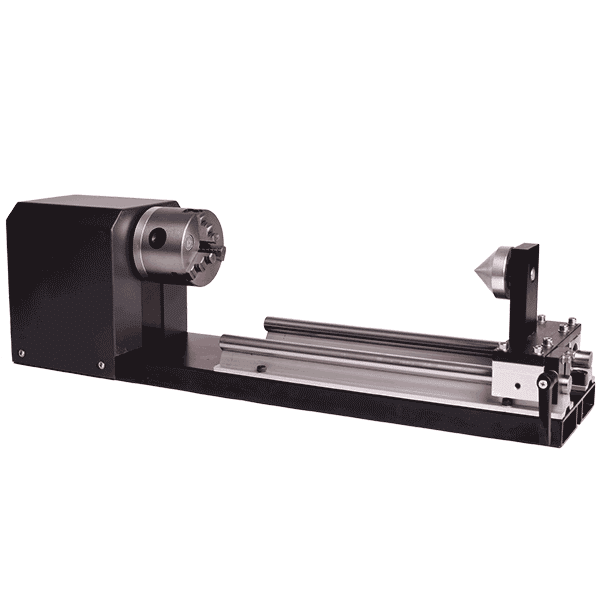 Facilitate engraving on cylinder objects such as bottle, cup, etc. Max. range: 1100mm or more to customize Electric Chuck ( for regular cylinder)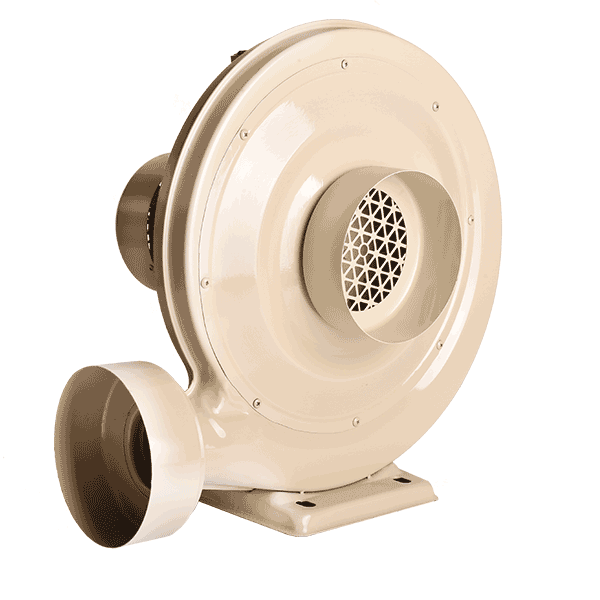 High-efficiency air filter
Environment-friendly, pollution-free, suitable for indoor working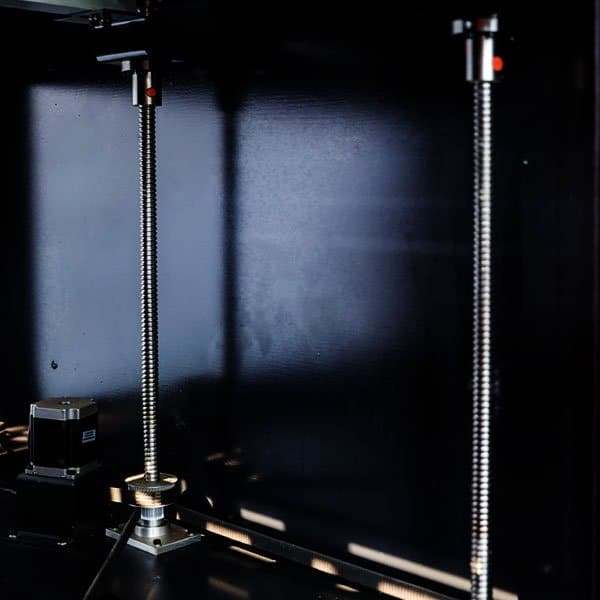 Efficient for your material handling.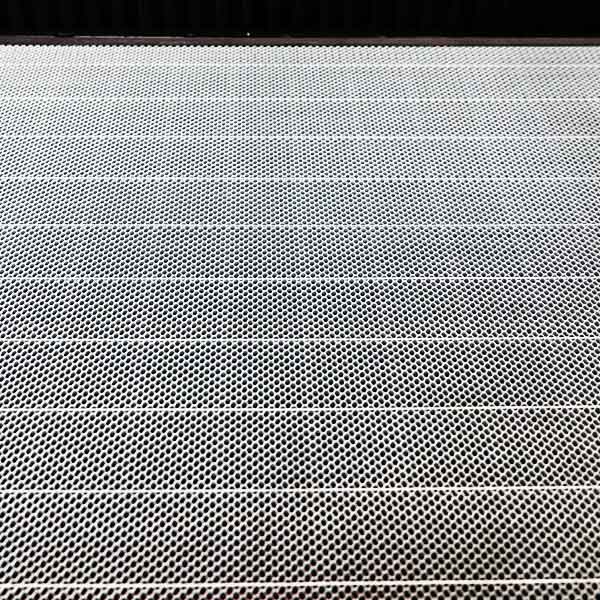 Better adsorption performance for machining soft materials such as leather, paper, rubber, cloth, etc.
| | | |
| --- | --- | --- |
| Acrylic | ⩗ | ⩗ |
| PVC | ⩗ | ⩗ |
| Leather | ⩗ | ⩗ |
| Rubber | ⩗ | ⩗ |
| Fabric | ⩗ | ⩗ |
| Wood | ⩗ | ⩗ |
| Polywood | ⩗ | ⩗ |
| MDF | ⩗ | ⩗ |
| Laminate | ⩗ | ⩗ |
| Organic Board | ⩗ | ⩗ |
| Mat Board | ⩗ | ⩗ |
| Fiberglass | ⩗ | ⩗ |
| Plexiglass | ⩗ | ⩗ |
| Mylar | ⩗ | ⩗ |
| ABS | ⩗ | ⩗ |
| Paper | ⩗ | ⩗ |
| Cloth | ⩗ | ⩗ |
| Fabric | ⩗ | ⩗ |
| Glass | ⩗ |   |
| Crystal | ⩗ |   |
| Marble | ⩗ |   |
| Painted metal | ⩗ |   |
| Aluminum | ⩗ |   |
| Ceramic | ⩗ |   |
| Tile | ⩗ |   |
Handicraft Carving, Advertising, Light Guides, Models, Leather, Clothing, Toys, Paper Products Industry, Electronic Product, Printing and Packaging, DIY, Photo Studio, and other industries with high requirements on engraving precision
[contact-form-7 id="8153" title="联系表单 1"]